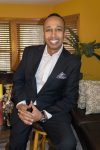 The National Association of Realtors released its monthly membership report at the end of April and said it has just over 1.2 million members. Of those just over 18,000 are in Minnesota. Virtually all realtors and brokers belong to the association.
The association's numbers are in line with the official Bureau of Labor Statistics (BLS) which puts employment in the real estate sector at over 1.5 million as of the end of 2016, a number that lumps in even those not involved in the actual selling of property such as support staff.
BLS further breaks down the numbers to indicate there are over 46,000 classified as brokers or 3% of the industry.
Brokers are the folks who own real estate companies or can run one and are responsible for the actions of their realtors. Realtors have to work under a real estate broker by law.
Not many people of color are real estate brokers. Many home buyers have worked with minority realtors but that realtor most times than not will be under a broker that is not from their community.
One of those blazing the trail to become a real estate broker is Ahmed Farah who just recently got his broker's license and has set up his own firm. I met up with him at his office in Uptown for an interview. With a deep passion for serving his community and an unrivaled work ethic, the urbane Ahmed Farah worked in the banking sector for over seventeen years before going onto real estate. With his new change in position, Ahmed hopes to continue down the path of service and increase the rate of homeowners in the African community.
Q: How did you become a broker?
A: I have always been passionate about helping others. I have worked in the banking sector for over seventeen years but I realized I was not using my full potential. So I told myself, "You know what? Why don't you go try and change careers to create that rewarding job and help others succeed?"  I decided to leave my old six-figure job and enter into real estate. After working as a realtor and helping many into homeownership becoming a broker was a natural progression from that. At first it was trial and error but things just progressed from there.
Q: What is the state of home ownership in the African immigrant community?
A: By my estimate only about 25% of our community is homeowners. Outside of the financial objective that for many homeownership makes sense, traditionally as you know we have larger family sizes; it's become so difficult finding a rental for a family of six or seven or eight so I strongly encourage and do a lot of outreach to inform and educate the community at large so they can become homeowners so that they have room they need for their families. Homeownership is also  you save for your future by building equity. That's how you become a stakeholder part of the society. There's a political system in the United States and you have to have a voice. You have a home, you have an address, and then you have a voice. You'll have a say in how the politics of the area you buy in is run. I know for a fact that homeowners are taken much more seriously by the politicians and local leaders. Your voice means a lot so I encourage our community every moment I get like this one to invest in real estate. If you think of many successful individuals in the United States, that's how they started their business and built wealth.
Can you talk more about the benefits of owning a home versus renting?
Sure, there are a lot of benefits. One would be a tax benefit. When you file your taxes, your mortgage interest is deductible which means money in your pocket. Your mortgage company at the end of the year send you a statement telling you how much interest you paid that year which for most people you can deduct.  In other words unlike renting, the money you are paying each month for your mortgage is for property you own.  When you want to sell it, that's cash that's waiting for you. Also, there is a peace of mind that  comes with owning. You have much more control with your living quarters. You can change the layout of your home — what color you want your wall to be or if you want to build a garden, a three car garage — anything you want without calling a landlord. I believe everyone who is renting a one bedroom apartment can afford to own it for the same or less than what he or she is paying for.
What advice would you give someone before becoming a homeowner and deciding on a realtor?
That is  a good question but a loaded one. You want a  realtor that will really look out for your interests. Take the first step by assessing your situation as regards income, your credit and your employment.  Then find a lender who will to sit down and go over your finances and tell you, "Okay, here's your income and here's how much you're capable of owning," and that's very simple information. A majority of lenders don't go more than fifty percent of what's going out. So that would be one. Another thing would be to enroll in a first-time home buyer seminar or workshop. Many of them are free, and by attending you will become a more educated buyer.
Now the second question was how you choose a realtor. Most important is to choose a licensed realtor. Don't go with one you just saw on a poster somewhere. That's not the best way to do it. Talk to your relatives, your friends, someone who bought a house. Ask them about their experience, what worked for them, what didn't work, how the realtor was responsible, were they educated, did they have other jobs. Are they part-time realtors? Are they able to commit to your dreams and make sure you're one-hundred percent satisfied?
I would strongly suggest you find a full-time realtor that has time for you in the morning, the afternoon, evening and will be more flexible, especially in this market today. Homes are coming in today and there are already multiple offers by the end of the day. You really need somebody who you can call and will look at the house, check the information that comes with the house, any liability, any other information that will help you decide if that's really the right house for you to buy and make an offer, then, right away, help you put an offer. So again, I would suggest talking to one or two realtors and trying to see which one you have a connection with.
You mentioned first time homebuyer workshops. Do you know of any happening soon in the Twin Cities?

Oh, there are many. If you Google the city that you live in, any given month there's a seminar. Either it's free or there's a small fee.
Goodir Realty is at Goodirrealty@gmail.com or 612-615-4471.

Bethel is a general assignment reporter and photojournalist at Mshale. She is based in Atlanta.





(No Ratings Yet)


Loading...