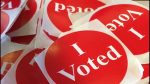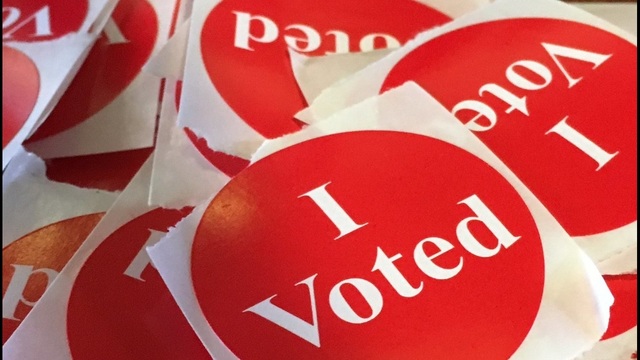 Africans made gains in elective office on election day Tuesday in Minnesota. This being an off year election there were no statewide elections on the ballot as it was mostly municipal and school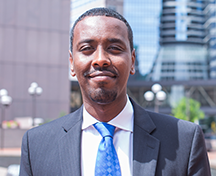 board races that voters went to the polls for.
In Minneapolis, the most watched race was that for Minneapolis City Council Ward 6 where the incumbent, Abdi Warsame, the first Somali American elected to that Council faced off against Abdi Noor and prevailed by narrowly eking out a victory by just 239 votes. Minneapolis uses Ranked Choice Voting for its municipal elections and after the final count Warsame had 3,629 while Noor had 3,390. The nominal Republican in the race, Fadumo Yusuf, trailed with a paltry 183 votes.
There will also be a new face in the all-important Minneapolis Park & Recreation Board. Abdikadir "AK" Hassan beat two other challengers to emerge victorious. AK garnered an impressive 7,094 votes against his closest competitor Abdi Gurhan Mohamed 5,415 and Charles Exner's 2,069.
AK's performance has turned heads in the last 24 hours with his vote haul, the most impressive by an African immigrant since his ally Ilhan Omar cruised to the Minnesota State Legislature with over 14,000 votes to her credit. The Minneapolis Park & Recreation Board is in charge of a $111 million annual budget that is overseen by a nine-person board. The park system gets over 22 million visits each in its 160 neighborhood parks and 19 regional parks. Park board members serve a four-year term.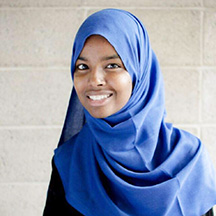 Somali-Americans however did not confine themselves to the central cities. In the affluent suburb of Edina, Faisal Deri made a bid for one of the four seats that were up for grabs in the Edina School Board. Despite garnering an impressive 2,980 votes (7.64%), Deri fell just short of making the cut for the four seats. The eventual winners out of the crowded field of twelve won by getting a spread percentage of between 11%-13% easily putting Deri in the top tier but falling just short.
In the suburb city of Hopkins, five candidates were vying for three seats in the school board. Fartun Ahmed was the second highest vote getter. Ahmed hauled in an impressive 5,615 votes (26.12%), second only to Jen Westmoreland Bouchard who got 29% of the vote with Chris LaTondresse rounding off the top three with 25% of the vote. The Hopkins school board has seven members. Board members serve a four-year term.
Both AK and Ahmed will be joining boards that did not have people of color in their last term.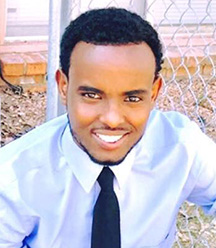 Born and raised in Kenya's coastal city of Mombasa, Tom is the Founder, Editor-in-Chief and Publisher of Mshale which has been reporting on the news and culture of African immigrants in the United States since 1995. He has a BA in Business from Metro State University and a Public Leadership Credential from Harvard's Kennedy School of Government. He was the original host of Talking Drum, the signature current affairs show on the African Broadcasting Network (ABN-America), which was available nationwide in the United States via the Dish Network satellite service. On the show, he interviewed Nobel laureates such as 2004 Nobel Peace prize winner, Professor Wangari Maathai, the first woman from Africa to win the peace prize and heads of states. Tom has served and chaired various boards including Global Minnesota (formerly Minnesota International Center), the sixth largest World Affairs Council in the United States. He has previously served as the first Black President of the Board of Directors at Books for Africa. He also serves on the boards of New Vision Foundation and the Minnesota Multicultural Media Consortium. He has previously served two terms on the board of the United Nations Association. An avid runner, he retired from running full marathons after turning 50 and now only focuses on training for half marathons.





(No Ratings Yet)


Loading...