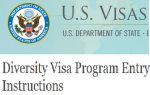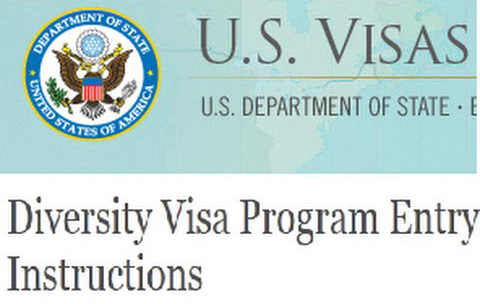 The Diversity Immigrant Visa Program administered by the U.S. Department of State has been in the news lately with calls to end it after one of its recipients, Uzbek native Sayfullo Saipov, was accused of driving a rented truck down a crowded New York City bike path, killing eight people and injuring more than a dozen others on October 31.
The program allows nationals from countries with historically low rates of immigration to the United States to apply for permanent resident status ("green cards") without a relative or employer sponsor. Each fiscal year, 50,000 of such visas are granted.
Entries for the next fiscal year (which starts on October 1 2018 and ends on September 30, 2019) are now being accepted and will close on Wednesday, November 22, 2017.
All countries in Africa except Nigeria are eligible
All countries in Africa, with the exception of Nigeria, are eligible for the Diversity Immigrant Visa Program.
To be eligible, you must meet two qualifications:
You must be over 18 and born in an eligible country. If you were not born in an eligible country, you may still be eligible if either
Your spouse was born in an eligible country, provided that both you and your spouse are named in the selected entry; or
You were born in a country that is ineligible, in which neither of your parents was born or legally resided at the time of your birth, provided that one of your parents was born in a country which qualifies this year.
You must meet education/work requirements by having either of the following:
A high school education, which is defined as completion of a 12-year course of elementary and secondary education in the United States or a formal course of study in another country comparable to a U.S. high school education. USDOS will not accept a correspondence course or general equivalency diploma (GED).
Two years of work experience within the past five years in an occupation requiring at least two years of training or experience.
How to submit an entry
Entries are only accepted online at dvlottery.state.gov.
Entry period is between 12:00 noon, Eastern Daylight Time, Wednesday, October 18, 2017, and 12:00 noon, Eastern Standard Time, Wednesday, November 22, 2017.
Entry is free and the US State Department warns individuals against paying anyone to submit your entry.
After successfully submitting
Keep your confirmation number and check back at dvlottery.state.gov starting on May 15, 2018 as the State Department will not send emails or letters informing you that you have won.
If you win the lottery
After you log into dvlottery.state.gov starting on May 15, 2018, you will be directed to a confirmation page that will provide further instructions, including information on associated fees to facilitate your immigration to the United States. You can then apply for a visa between October 1, 2018 and September 30, 2019.
The State Department also warns individuals to guard against scams such as fraudulent websites informing them that they have won.
Detailed instructions are here.

Born and raised in Kenya's coastal city of Mombasa, Tom is the Founder, Editor-in-Chief and Publisher of Mshale which has been reporting on the news and culture of African immigrants in the United States since 1995. He has a BA in Business from Metro State University and a Public Leadership Credential from Harvard's Kennedy School of Government. He was the original host of Talking Drum, the signature current affairs show on the African Broadcasting Network (ABN-America), which was available nationwide in the United States via the Dish Network satellite service. On the show, he interviewed Nobel laureates such as 2004 Nobel Peace prize winner, Professor Wangari Maathai, the first woman from Africa to win the peace prize and heads of states. Tom has served and chaired various boards including Global Minnesota (formerly Minnesota International Center), the sixth largest World Affairs Council in the United States. He has previously served as the first Black President of the Board of Directors at Books for Africa. He also serves on the boards of New Vision Foundation and the Minnesota Multicultural Media Consortium. He has previously served two terms on the board of the United Nations Association. An avid runner, he retired from running full marathons after turning 50 and now only focuses on training for half marathons.





(No Ratings Yet)


Loading...