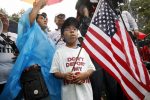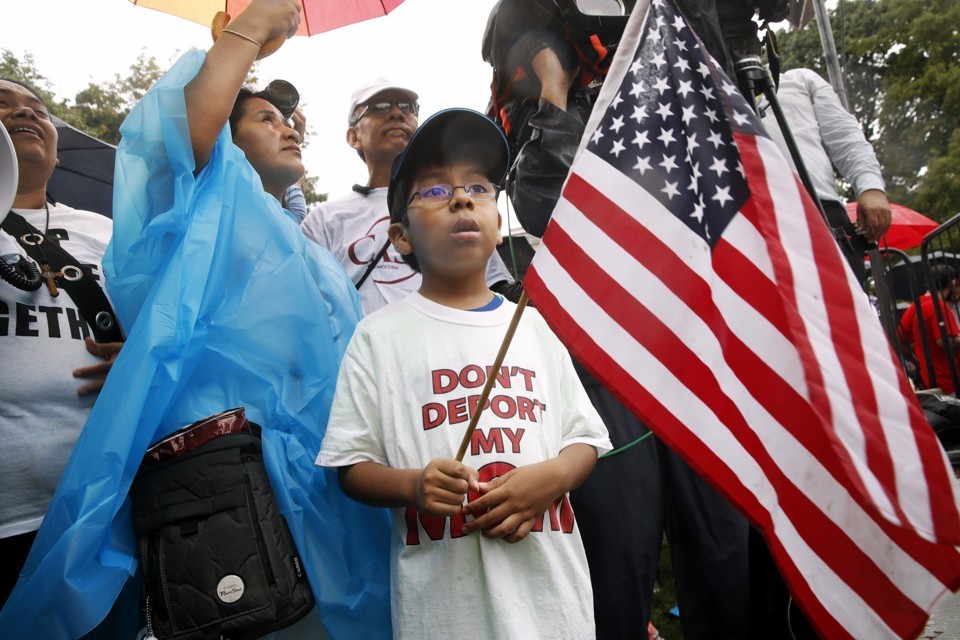 With the cancellation of the Deferred Action for Childhood Arrivals program, an estimated 200,000 children are at risk of losing their parents.
In September, the Trump administration announced it was rescinding DACA pending a six-month delay. The program is an Obama-era initiative that shields undocumented immigrants who were brought to the U.S. as children from deportation, and allows them to work legally in the country. Unless the Republican-controlled Congress passes a law granting them legal status, they could soon be subject to deportation. That uncertainty has instilled fear among many of the nearly 700,000 DACA recipients, but particularly those who are parents of U.S. citizens.
"It's been really tough, it's been a rollercoaster of emotion," said Eliana Fernandez, a DACA recipient and mother of two children, ages 10 and 5. "What's going to happen with my life, with my work, with my children? I've been trying to process everything."
The vast majority of DACA expirations will come after March 5, 2018. According to the Department of Homeland Security, 275,344 individuals will have their work permits expire next year and 321,920 work permits are set to run out from January through August 2019. That means that hundreds of thousands of immigrants will suddenly be eligible for deportation and lose their ability to work legally in country.
Though often described as "kids," a majority of DACA beneficiaries are in their 20s—and some of them have children of their own. A recent study conducted by Tom Wong of the University of California at San Diego along with the Center for American Progress, National Immigration Law Center, and United We Dream found that 25.7 percent of DACA recipients have a child who is a U.S. citizen. "If extrapolated to the total population of DACA recipients, this suggests that at least 200,000 U.S. citizen children live in the U.S. currently who have a DACA recipient for a parent," Wong told told The Daily Beast.
While DACA was always supposed to be temporary, the ultimate outcome was meant to be legal status for its recipients, not deportation. Lawyers and immigrant-rights groups are working to address that by helping DACA parents map out what few options they have, and prepare for the possibility of deportation, in anticipation of their permits expiring. The National Immigration Law Center hosted a call this month to discuss the impact of terminating the program on the children of beneficiaries. "Many young people with DACA are parents, the majority to U.S. citizen kids. These children should be entitled to the same rights and opportunities as any other child," said Marielena Hincapié, the executive director of the center.
Trying to obtain legal status is out of the question for many DACA recipients. The process to becoming a lawful permanent resident requires individuals to have a qualifying petitioner and to have entered—and resided in—the country legally. The latter requirement bars a majority of DACA beneficiaries from obtaining legal status since they came into the U.S. illegally to begin with or they overstayed their visas.





(No Ratings Yet)


Loading...