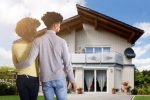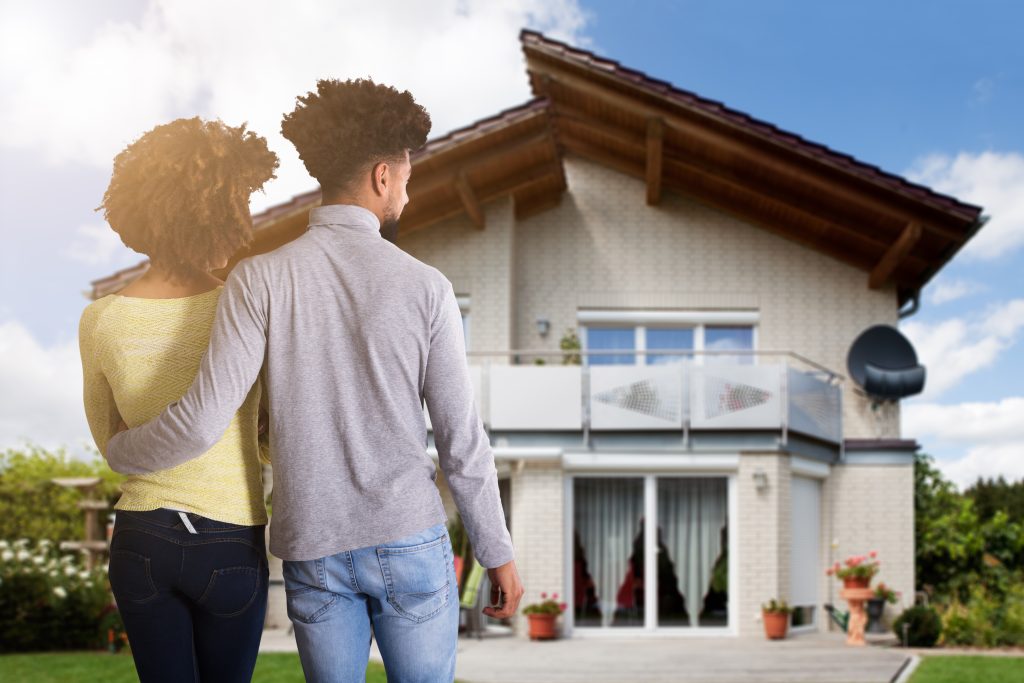 There are over 643,000 people currently enrolled in DACA, the Deferred Action on Childhood Arrivals. The program was created by President Obama in 2012 to provide a stop-gap to deportations. Obama issued DACA as an executive order after the DREAM (Development, Relief and Education for Alien Minors) Act failed to pass in Congress. Although the DREAM Act failed, the individuals the bill was intended for are still called "DREAMers."
Many DREAMers look, sound and consider themselves Americans. They came to the U.S. at a very young age, attended school with you or your kids, and may not necessarily speak the language of their country of origin, much less remember anything other than their life in America. In addition, the Center for American Progress says, "202,500 DACA recipients are working to protect the health and safety of Americans as the country confronts COVID-19," including 29,000 healthcare workers.
DREAMers have many of the same goals as the average American — to get an education, raise a family, make a living and have a home to call their own. DACA provides safety and stability to law-abiding DREAMers who fear deportation and seek opportunities like homeownership. News broke last week that Dreamers now officially qualify for FHA-backed loans, so if you're a DACA recipient, here's what you need to know before buying your first home.
Three things to consider before you buy
Buying a home may be the largest financial commitment you'll make in your life. Before you make such an important decision, there are certain factors to consider before you buy.
1. How much can you afford to spend on a house?
Crunching numbers to determine how much house you can afford is essential. Add up your monthly income. Depending on how much you make, most lenders advise you to spend no more than 28% to 43% of your income on a home. The amount includes mortgage payments, insurance and property taxes. With FHA loans that allow you to place a smaller downpayment, mortgage insurance becomes part of your monthly bill budget.
In addition, you'll need to look at your monthly expenses and debt obligations. When you add up your estimated mortgage payment for the target amount of house you can afford and include the total of your monthly expenses, is your income enough?
2. What type of home best fits your needs?
After you know how much house you can afford, you'll need to narrow down your house goals. Some factors include proximity to work or schools, the number of family members who will live with you, cost of living for your area, how much space you need and your lifestyle. For some, an apartment or condo downtown is more practical than a house in the suburbs requiring more upkeep. Depending on your house budget, you may need to make some compromises on size or location.
3. What are your rights?
Know your rights when you're buying a home to avoid being taken advantage of or having information and resources omitted. The Fair Housing Act forbids others from discriminating against you based on your immigration status. Realtors, lenders and anyone else involved in the process cannot ask about your national origin or documentation status.
Finding a home loan as a DACA recipient
While DACA recipients have the same rights to homeownership, loan options aren't as plentiful. Government-backed mortgages, such as VA and USDA loans are off the table. FHA loans, previously on this list, were made available to DREAMers in January 2021. John Romito of Heart & Home Real Estate in Oregon says, "With the incoming Biden administration, it is expected that affordable housing initiatives will be put in place that among other things, will help pave the way for DREAMers to once again qualify to apply for federal homeownership funding assistance." As of last week, his statement is proving true.
In the meantime, conventional loans through private loans are the main option for DREAMers dreams of homeownership. The home loan application process is lengthy for any applicant, but DACA recipients need to show additional documentation. Jim Quist of Newcastle Loans says, "Like everyone else who applies for a mortgage, you'll need to prove to the lender that you can handle the monthly mortgage payments." Proof of income and a steady job are required, as well as documentation about your status as a DACA recipient, including past and current Employment Authorization Document (EAD) cards to show your ongoing status.
Fannie Mae HomeReady Loan
The Federal National Mortgage Association, known best as Fannie Mae, is a government-sponsored agency. Fannie Mae has a "long-standing policy" for non-citizen U.S. borrowers, providing DACA borrowers with the same opportunities for borrowing U.S. citizens would have.
DACA recipients are eligible for a Fannie Mae mortgage if they can provide:
A Social Security number, Tax ID or an unexpired employment authorization document (EAD) to establish proof of legal presence in the U.S.
Proof of continuous income, such as W-2s, pay stubs and/or bank statements
Other conventional loans
Private lenders may have varying requirements when it comes to home loans for DACA recipients. You may be required to have a higher credit score or pay a larger down payment when you apply for a conventional loan. Depending on the size of the lender, there may be many layers in the underwriting process, making it difficult to know whether you'll be approved for a mortgage.
If you're having trouble finding a lender willing to work with you, a mortgage broker experienced with DACA or foreign buyers may be a good resource. Mortgage brokers shop your loan application around to several lenders to find you the best candidate.
Lenders with special DACA mortgage programs include:
New Castle Loans: A dedicated team of DACA specialists helps buyers who intend on buying a home as a principal residence. New Castle provides mortgages for buyers based in Illinois, Indiana, Michigan, Florida, and Tennessee.
Trust Home Loans: Undocumented residents in Colorado may find funding if they have a credit score of 620 or higher and legally eligible to work in the U.S.
Required documents for a DACA mortgage
Regardless of the lender you approach, you'll be required to provide certain information and documents to qualify. Make sure your loan application is correctly filled out. One of the biggest pitfalls is identifying your legal status. Elizabeth Ricci, an attorney specializing in "complex immigration" has helped roughly 500 young people qualify for DACA and its benefits. She says, "DACA holders should be sure not to claim that they are Lawful Permanent Residents ("Green Card" holders) or US citizens on any loan applications. That could result in loan denial and even imprisonment or deportation."
Documents required for a DACA mortgage include:
A Social Security or Tax Identification number
Current Employment Authorization Document (EAD card) issued by the U.S. Citizenship and Immigration Services (USCIS) in the C33 category
Previously-expired EAD card(s)
Proof of Income documents to show you're able to make your monthly mortgage payment.

The home buying process

Except for mortgage qualification, the home-buying process is the same for DREAMers as it would be for a U.S. citizen. The process takes time — patience and organization are key. Here's what you can expect:

Get your finances in order

Lenders will be looking at your finances closely. In fact, the process can sometimes be downright intrusive. You may be asked questions about marks on your credit report or to explain any irregular deposits you made. Therefore, it's a good idea to get your finances in order in advance — you may want to start six months to a year ahead of time.

Some ways to prepare in advance include saving for a down payment, as well as putting money aside for closing costs and fees. Focus on paying off as much debt as possible — your debt to income ratio is a major factor in whether your mortgage is approved. Paying off debts also has another benefit — a lower DTI ratio, as well as making payments consistently and on time improves your credit score.

Look for pros to help

Working with professionals who understand your needs and support your dream of buying a home could help the process run smoother. Ask for recommendations for realtors who may have experience with non-resident buyers. Create a shortlist of lenders or mortgage brokers who specialize in DACA home loans. Start getting moving quotes to budget and save for the cost of the move.

Find a home

Work with your realtor to create a snapshot of the type of home you'd like. A list of wants and needs, ordered by priority, will save you both time in the search for your first home. In addition, there are many free online tools available to assist you. You can view what's available for your target neighborhoods, what the "comps" are, such as price per square foot, take virtual home tours and find what homes are currently selling for, through websites such as Redfin and Zillow.

Have the home inspected

Once you find a home you like, be sure you add a home inspection contingency to your offer. Hiring a quality home inspector to closely look at the home's pest control and major systems like the roof, HVAC, plumbing and electrical could save you from expensive, unexpected surprises after you receive the key to your new home.

Making sure the home is safe and "to code" is also necessary to get homeowners insurance. Lenders will require you to have home insurance, but insurance companies may not cover you if there are code violations or an older roof, for example. It's best to find such issues before you buy the home so you can negotiate with the seller to have them fix the issues before you agree to buy the home. Make sure any repairs done to the home are on record with the county permit office, so you don't get embroiled in a paperwork battle should those repairs fail.

Organizations that help DACA recipients

DACA recipients can turn to certain organizations for additional support. They include:

The bottom line

The Fair Housing Act makes it illegal for anyone to discriminate against a buyer based on their immigration status. DREAMers have access to homeownership through DACA — the Deferred Action on Childhood Arrivals. Although DACA recipients may face more challenges when finding a home loan, the remainder of the process should be similar to what a typical homebuyer should expect. If you're a DACA recipient and interested in buying your first home, doing a little research and getting your finances in order in advance are the secrets to success.

Frequently Asked Questions

Q: Can DACA recipients apply for residency?

A: There are no provisions at this time for DREAMers to become legal permanent residents of the U.S. DACA isn't a pathway for citizenship, but does at least provide a renewable way to defer deportation for two years.

Q: What qualifies you as a DREAMer?

A: There are over

1.4 million DREAMers

, based on how they're classified. DREAMers came to the U.S. before they were 16, or were between the ages of 14 and 31 on June 15, 2012. They have been in America for at least five years. DREAMers must also graduate from high school or actively serve in the military (or were honorably discharged), and not have any felonies or multiple misdemeanor convictions.

Q: What is the current status of DACA?

A: DACA is still in effect, despite Former President Trump's termination of the program. On

June 18, 2020

, the U.S. Supreme Court overturned the termination, stating that it was "done in an arbitrary and capricious manner, in violation of the Administrative Procedure Act (APA)."
Cynthia Paez Bowman is a real estate and personal finance journalist.





(1 votes, average: 5.00 out of 5)


Loading...