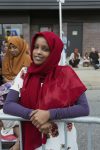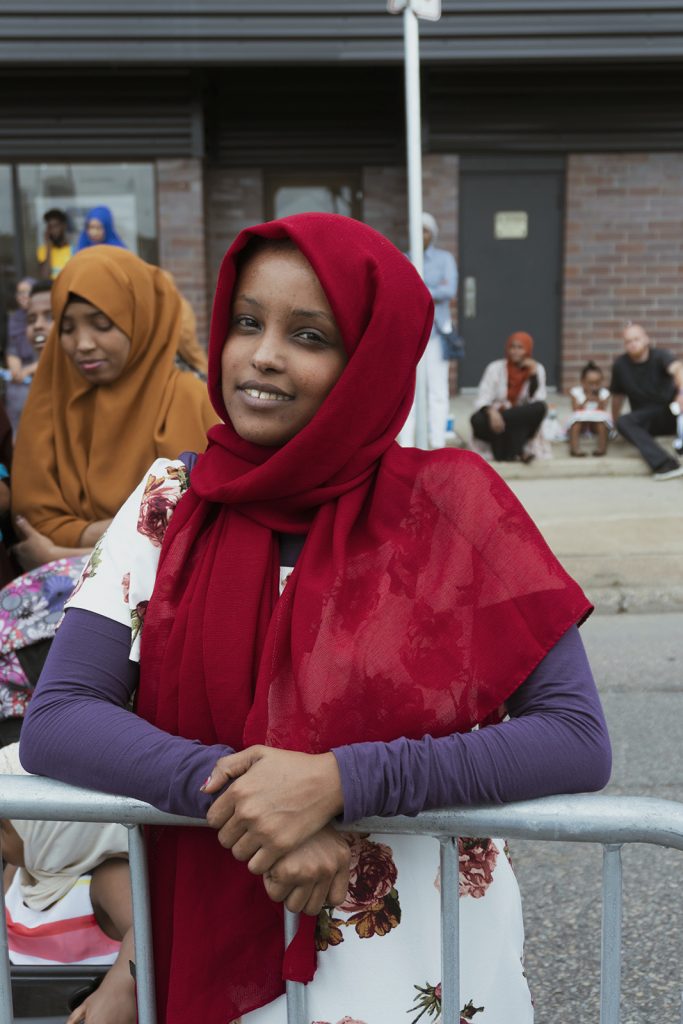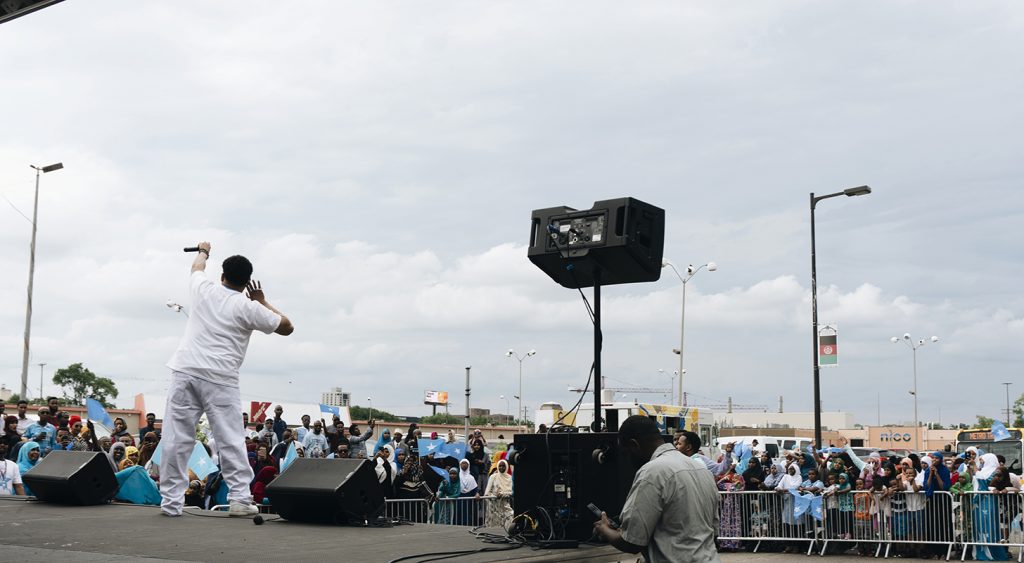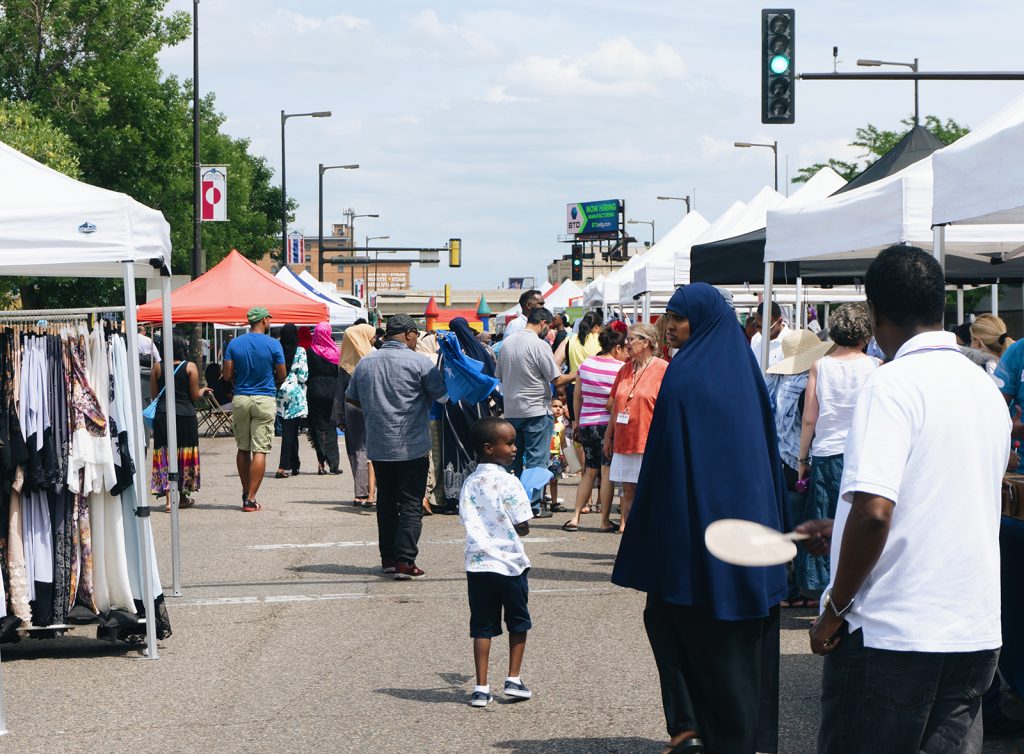 MINNEAPOLIS – Hundreds of people gathered on Saturday between Blaisdell and Stevens Avenue block of West Lake Street to commence Somalia's 58th Independence Day.
Every year, communities across the world celebrate Somalia's independence and freedom from British and Italian colonial presence, which became official on July 1st, 1960.
In Minneapolis, residents commemorated the day with a festival hosted by Ka Joog, a Minnesota-based Somali nonprofit organization. The street was lined with booths from community organizations, clothing vendors, an activity zone, and people of all backgrounds enjoying the festivities and each other.
On the Blaisdell Avenue front was the main stage where DJ Jeylani curated upbeat and nostalgic Somali anthems that united crowd in song and laughter. Also on the stage were musical performers, dancers, and speakers who entertained and addressed the community.
"Every July 1st, we come here," said attendant, Zahra Ali, a mother who has been in the U.S. for eighteen years. "It's fun. It's our culture."
"It's a celebration first of the flag. [Its] the day of our flag and freedom from the British." said Slax Show, a merchant and resident of Minneapolis for over twenty years.
The light blue flag could be seen waving around all over the festival. The flag was designed by Mohammed Awale Lidan in 1954, and features the "Star of Unity," a white, 5-point star representing the five regions where the Somali ethnic group has traditionally resided: Somaliland (former British occupied land), southern Somalia (former Italian occupied land), the Ogaden region in Ethiopia, Djibouti, and the North Eastern Province in Kenya.
Also strolling through the festival were many non-Somalis like Jeannete Lacono, a Minneapolis resident of 33 years who came to the festival with her two sons.
"I think it's important for them to come to community festivals, especially ones that are run by people who are not white. And interact with people who are not white and learn that we are all human beings and we all have rich histories and we need to have an omniculture. I don't know if we're doing the best at that but we're here," Lancono said.
Hours into the festival, people gathered around the stage where singers, poets, community leaders, and politicians entertained the crowd for the remainder of the event.
The event marked the beginning of this years Somali Week, which will last until July 7th and feature multiple events throughout the Twin Cities. Somali Week is Minnesota's largest Somali community celebration of the year.

Bethel is a general assignment reporter and photojournalist at Mshale. She is based in Atlanta.





(No Ratings Yet)


Loading...