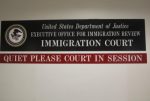 The Immigration Court backlog continues to rise. As of November 30, 2018, the number of pending cases on the court's active docket topped eight-hundred thousand (809,041) cases. This is almost a fifty percent (49.1%) increase compared to the 542,411 cases pending at the end of January 2017 when President Trump took office. This figure does not include the additional 330,211 previously completed cases that former Attorney General Jeff Sessions placed back on the "pending" rolls that have not yet been put onto the active docket.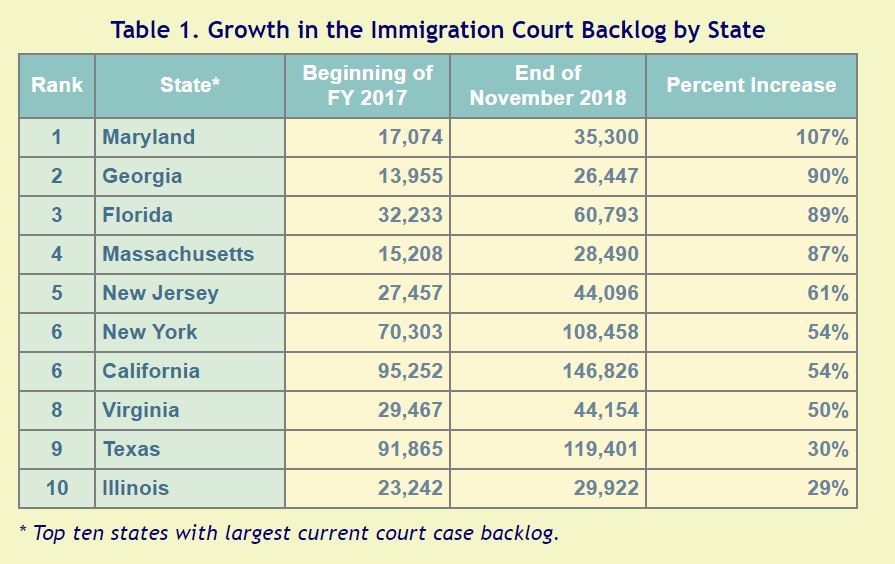 All states are witnessing an increase in Immigration Court backlogs. However, ten states account for the vast majority of the backlog. Four out of five pending cases in the country are before immigration judges in these ten states. The state of Maryland continues to lead the pack with the highest rate of increase in pending cases since the beginning of FY 2017. Pending caseloads in Maryland have increased by 107 percent, over double its caseload at the beginning of FY 2017. Of the top ten states, courts based in Illinois experienced the least amount of growth at 29 percent. Texas barely missed being in the bottom growth rate spot with a 30 percent increase.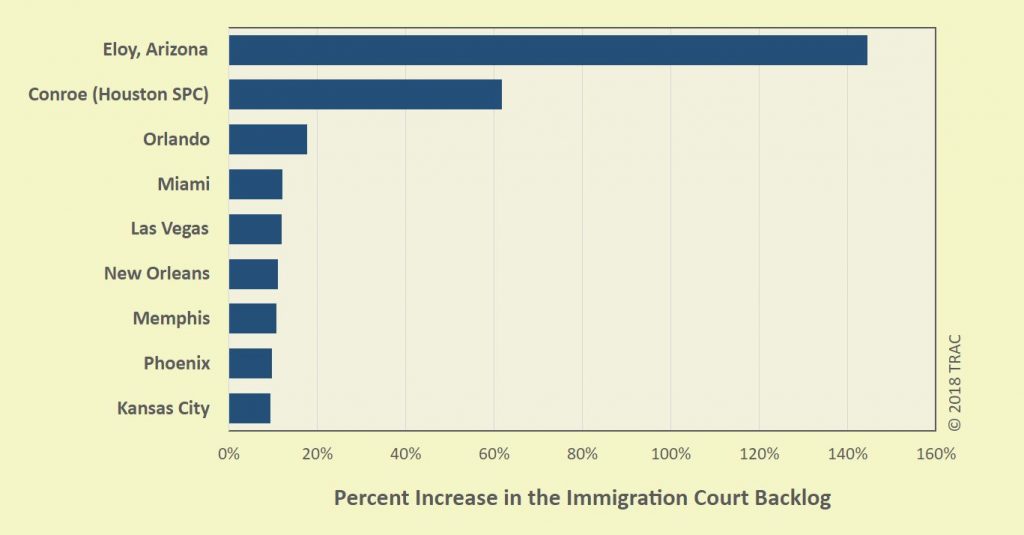 In absolute terms, California has the largest Immigration Court backlog – 146,826 cases waiting decision, a number that has increased by 54 percent from its FY 2017 pending caseload level. These results are based upon proceeding-by-proceeding internal Immigration Court records obtained and analyzed by the Transactional Records Access Clearinghouse at Syracuse University
Backlog increases in the first two months of FY 2019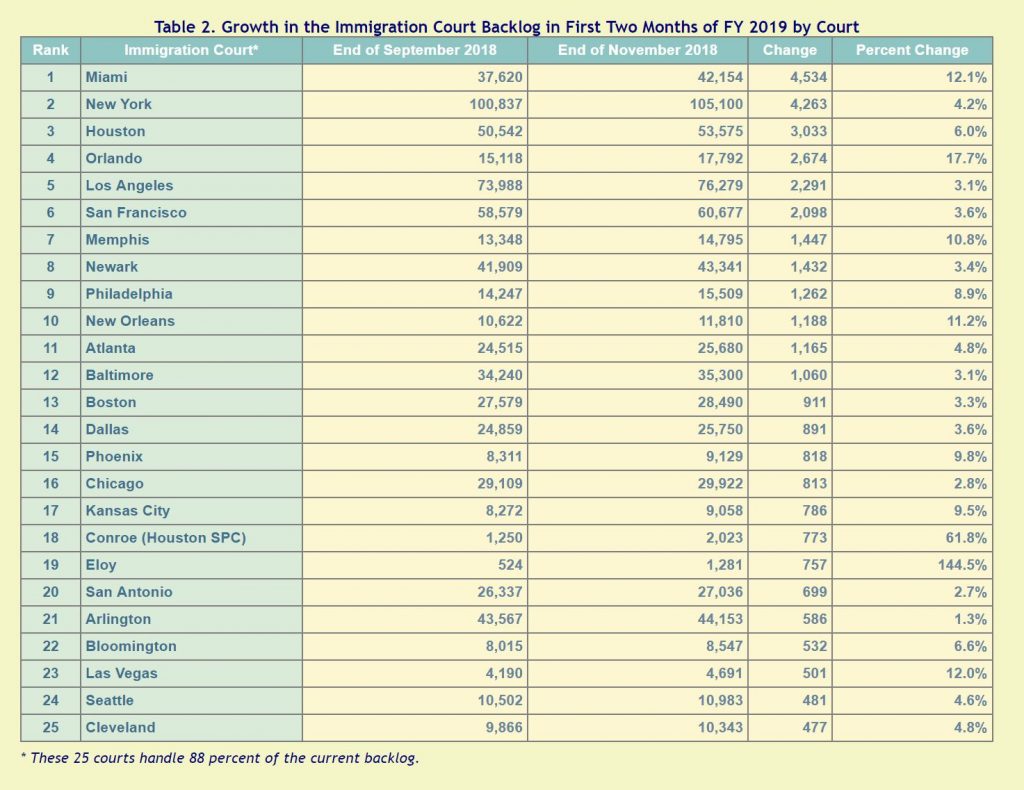 Just in the last two months, the Immigration Court active backlog has grown by over 40 thousand cases, from 768,257 at the end of September to 809,041 at the end of November. Particularly high growth rates of 10 percent or higher were experienced at nine Immigration Courts.
The two courts with the highest rate of growth in their backlog were two courts at ICE detention facilities. The Eloy Immigration Court in Arizona saw its backlog increase by 144 percent, while the Conroe Immigration Court (Houston SPC) in Texas had an increase of 62 percent. These increases occurred even though the court assigns the highest priority to hearing detained cases.





(No Ratings Yet)


Loading...