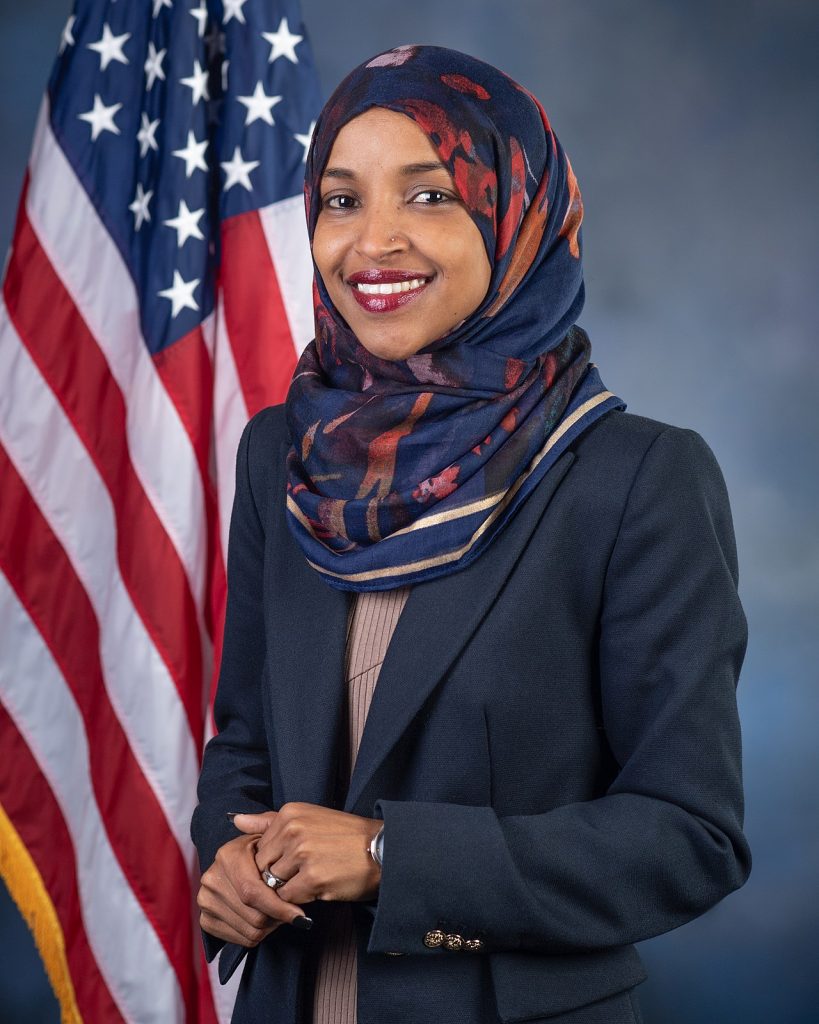 Speaker Nancy Pelosi in announcing committee assignments for the 116th Congress has appointed Representative Ilhan Omar to the powerful foreign affairs committee which oversees all foreign assistance, national security affecting the country's foreign policy, treaties, peacekeeping and war powers.
Omar, one of two first Muslim women to serve in Congress and the first black person born in Africa in Congress, will also sit in the Education & Labor Committee. The latter oversees education programs from pre-school to higher education—including Head Start, child nutrition programs, higher education programs, and financial oversight of the U.S. Department of Education. It also oversees labor initiatives—from job training to retirement security, union rights, occupational health and safety, and the minimum wage.
On her appointment to the foreign affairs committee, Omar said: "As someone who has seen firsthand the havoc wreaked by war, I am proud to serve on the committee that is responsible for overseeing our country's—and this President's—actions abroad," Rep. Omar said. "This couldn't come at a more critical time. We need to use the committee's human rights jurisdiction to hold the President accountable for deaths in detention centers on his watch. We need to investigate how foreign governments and their lobbyists have violated our laws. And we need to reign in arms sales to human rights abusers like Saudi Arabia. I look forward to working with Chairman Engel and the committee to pursue these priorities."
The first term congresswoman is on record as saying she will focus on the burdensome student loans that Americans have. She said her appointment to the education and labor committees should help towards that goal as its activities play a big role in the everyday lives of Minnesotans.
"The Education and Labor Committee is the committee that can transform these ideas into legislation. I look forward to working with Chairman Scott and my fellow committee members to accomplish these goals and hold the current administration accountable for its efforts to stack the deck further in favor of the wealthy few."

Born and raised in Kenya's coastal city of Mombasa, Tom is the Founder, Editor-in-Chief and Publisher of Mshale which has been reporting on the news and culture of African immigrants in the United States since 1995. He has a BA in Business from Metro State University and a Public Leadership Credential from Harvard's Kennedy School of Government. He was the original host of Talking Drum, the signature current affairs show on the African Broadcasting Network (ABN-America), which was available nationwide in the United States via the Dish Network satellite service. On the show, he interviewed Nobel laureates such as 2004 Nobel Peace prize winner, Professor Wangari Maathai, the first woman from Africa to win the peace prize and heads of states. Tom has served and chaired various boards including Global Minnesota (formerly Minnesota International Center), the sixth largest World Affairs Council in the United States. He has previously served as the first Black President of the Board of Directors at Books for Africa. He also serves on the boards of New Vision Foundation and the Minnesota Multicultural Media Consortium. He has previously served two terms on the board of the United Nations Association. An avid runner, he retired from running full marathons after turning 50 and now only focuses on training for half marathons.





(1 votes, average: 2.00 out of 5)


Loading...