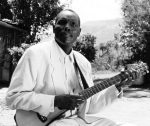 Courtesy AfroPop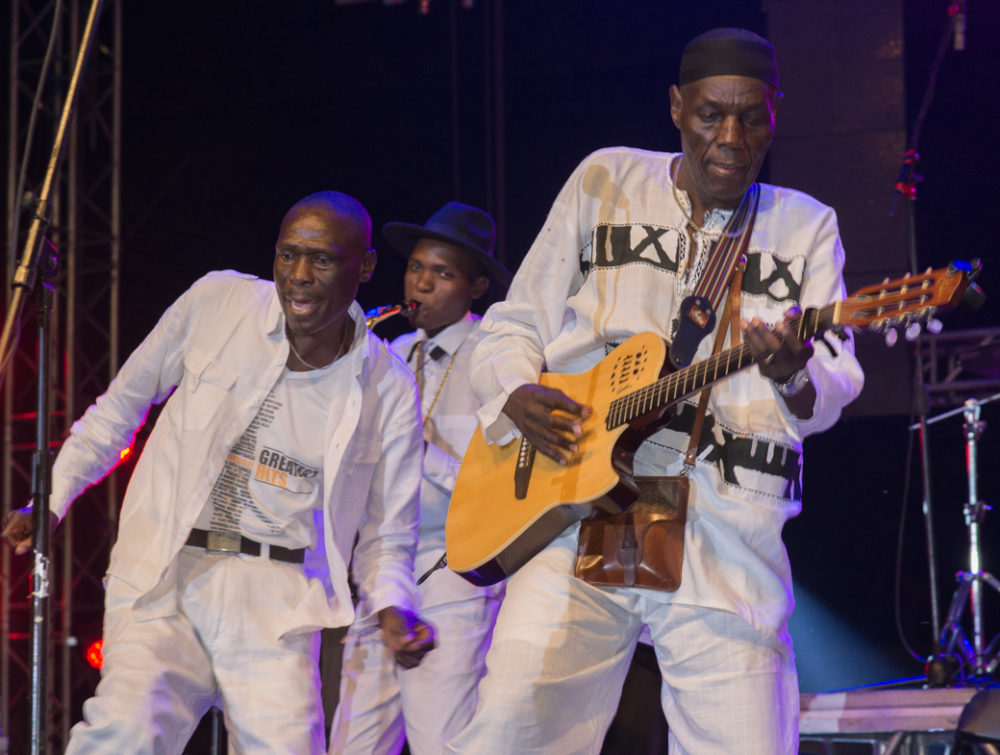 The African music community was shocked yesterday to learn of the untimely death of one of the continent's greatest musicians, Oliver "Tuku" Mtukudzi of Zimbabwe. In his 66 years, he produced as many albums, full of songs that deeply endeared him to all Zimbabweans and many others all over the world. He was also a businessman, cultural activist, human rights champion and UNICEF Goodwill Ambassador for Southern Africa.
Born in 1952, Tuku grew up in the crowded Highfield township of Harare during the final decades of Rhodesian rule. He was a contemporary of Thomas Mapfumo, and both came of age during the brutal independence struggle of the 1970s, as Zimbabweans fought hard for liberation from the oppressive, racist Rhodesian regime. The two singers briefly worked together in a band called Wagon Wheels, and spent the next four decades as champions of roots music, particularly drawing on the musical traditions of the Shona people. Mtukudzi's distinctive blend of traditional rhythms—mbira, jerusarema, muchongoya and many others—with elements of South African mbaqanga, American gospel, soul and more, became universally recognized as "tuku music." His lyrics were full of sage advice on good living—honesty, compassion for others, avoiding the scourges of alcohol and drug abuse and the maladies that accompany them. But he delivered these messages in a gentle, fatherly way. He exemplified the very qualities he celebrated.
Tuku was a soulful singer with a robust voice, ranging from silken to gravelly, but always bursting with passion and moral authority. Songs like "Neria," a man's comforting advice to a sister, and "Todi," a lament about AIDS, will live on forever. His 1995 gospel romp "Hear Me Lord" was covered by Bonnie Raitt, who became a good friend of Tuku's during the 1990s.
As political and economic conditions worsened in Zimbabwe, and many musicians, including Mapfumo, left the country, Tuku stayed with his people, deftly avoiding political controversies while offering profound support and comfort to those who suffered under the increasingly oppressive Mugabe regime. His lyrics were poetic, full of Shona folk wisdom, and often open to varying interpretations. Tuku used to say that once the song was written, it was up to the listener to interpret it. In interviews, he was always wary of offering his own interpretations of lyrics, beyond their literal meaning. In this way, he maintained stature and credibility with his vast audience without ever directly supporting the regime. It was a delicate balance he struck, but he continued it with mastery until the day he died.
Tuku's band evolved over the years, always maintaining a fundamental integrity. In his late career, his sons performed with him. One son, Sam, was on his way to a promising solo career when he died in a car accident in 2010.
Afropop Worldwide first met Tuku in Harare in 1988 and he was our friend from that day forward, always warm, courteous and generous with his time, music and wisdom. He was inducted into the Afropop Hall of Fame in 2014, during a period when he was tirelessly touring the world. He awakened countless Americans to the beauty of Zimbabwean music and became a favorite in concert halls and festivals. We last saw Tuku in April 2018, when he participated in Thomas Mapfumo's "return" concert in Harare after 14 years away. The two singers had their loyal followings, and were sometimes pitted as rivals, but as both explained at that historic concert, they have always been friends and have deep respect for each others' art. At the concert, Tuku performed with vigor, even joining Mapfumo onstage to dance at one point, to the ecstatic joy of the 20,000-strong crowd. It is difficult to believe that a man so full of life so recently has now left us.
Tuku battled diabetes for many years, and finally succumbed to the disease on Jan. 23 of this year. Afropop Worldwide will produce an hour-long tribute program to this giant of African music later in 2019.
Read more @ Afropop.org





(No Ratings Yet)


Loading...