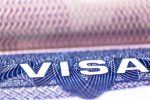 The Trump administration is moving ahead with a move to eliminate work authorization for those on H-4 visas. The H-4 visa is for spouses with a H-1B visa holders. H-1B visa holders are usually highly skilled professionals in technology. The right for those under H-4 visas to work was first granted by former president Barack Obama in 2015 and it has been targeted by president Trump for elimination since coming to office. Homeland Security first proposed the rule change in late 2017.
The H-4 work authorization ban will affect an estimated 100,000 spouses of H-1B according to U.S. Department of Homeland Security statistics that Mshale has seen. DHS moved ahead this week and sent the proposed new rule to the Office of Management and Budget. A majority of the 100,000 are from India.
Office of Management and Budget which received the proposed rule change from DHS on Wednesday will review it and return it to DHS with or without recommended changes. That period could take weeks. DHS will then publish a draft rule in the federal register which will prompt a comment period from the public, a comment period that can take up to 180 days. Citizenship and Immigration director L. Francis Cissna said in a Sept. 6 letter to the Internet Association that "the public will be given an opportunity to provide feedback during a notice and comment period on any revisions to regulations that DHS determines are appropriate, including revisions relating to the H-4 Rule."
Before Obama's authorization for H-4 holders to work took effect, a group calling itself Save Jobs USA filed suit on April 2015 in federal court to stop it from taking effect. The group lost the lawsuit in September 2016 and appealed to the United States Court of Appeal for the DC Circuit. The Trump administration after taking office signaled, they are in support of lawsuit but needed time to rescind the work authorization resulting in the 2017 proposed rule change.





(2 votes, average: 3.00 out of 5)


Loading...