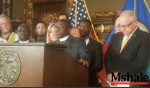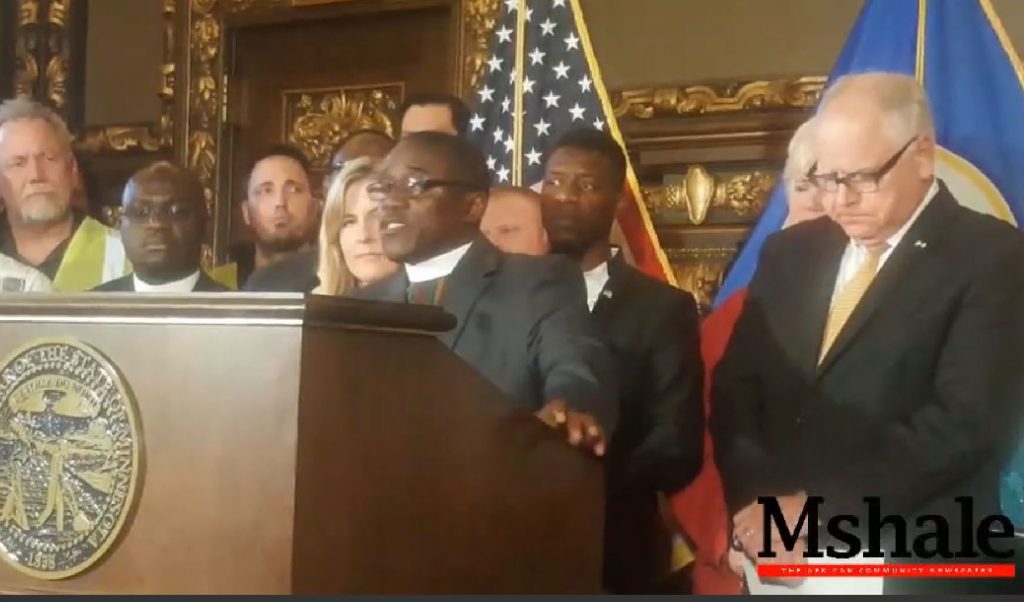 President Trump on Thursday reversed himself on the issue of termination of Deferred Enforced Departure (DED) for Liberians and said "it is in the foreign policy interest of the United States" to give Liberians another year, until March 30, 2020, to stay in the United States.
Last year, Trump shocked Liberians by saying that conditions in Liberia had improved and that DED will enter a one year "wind-down" period that was to end this weekend on March 31.
In a memorandum, Trump said "The overall situation in West Africa remains concerning, and Liberia is an important regional partner for the United States.  The reintegration of DED beneficiaries into Liberian civil and political life will be a complex task, and an unsuccessful transition could strain United States-Liberian relations and undermine Liberia's post-civil war strides toward democracy and political stability."
At a press conference at the Minnesota State Capitol following the president's new extension, Minnesota governor Tim Walz, attorney general Keith Ellison and speaker of the Minnesota House Melissa Hortman praised the decision but called for a permanent solution to the uncertainty Liberians face each year.
The press conference was originally scheduled to call on the president to extend DED for Liberians but was overtaken by the surprise announcement from the White House.
One of the speakers at the press conference was Isabella Wrehfofana who is on DED, "I thought somebody was pulling my leg first, and then I screamed. Then, in like five minutes, I called about 20 people to be sure, am happy, but there's still fear, because every year is the same thing."
Ellison on his part attributed the president's change of mind to the amicus brief he filed in a lawsuit that was challenging the DED termination.
You can view the press conference here.





(No Ratings Yet)


Loading...