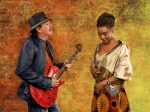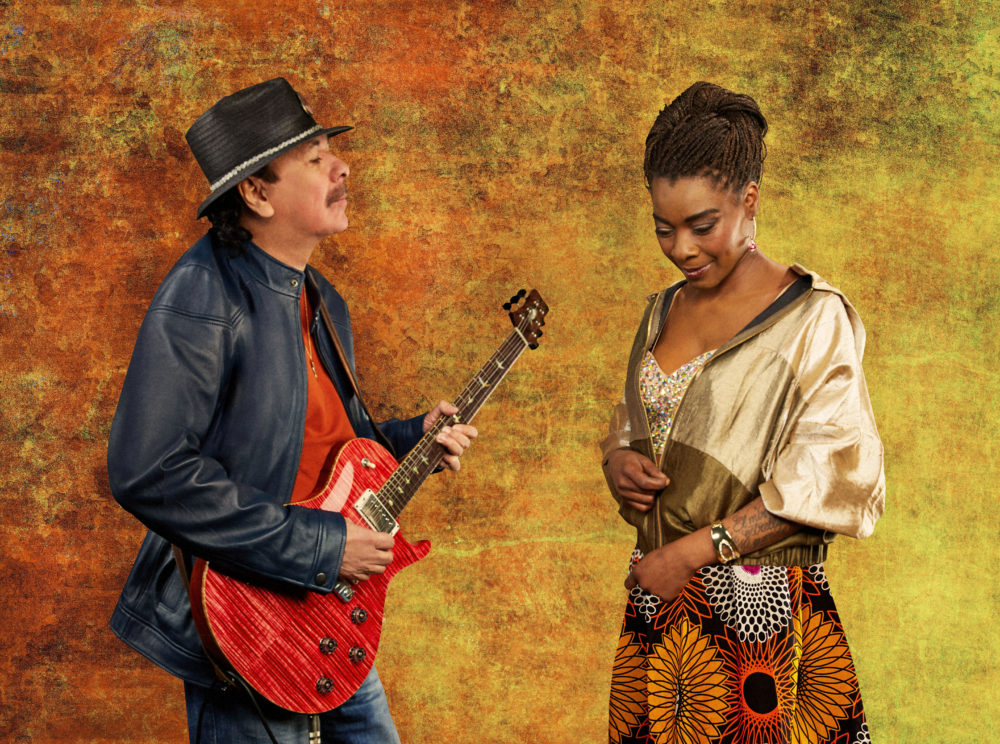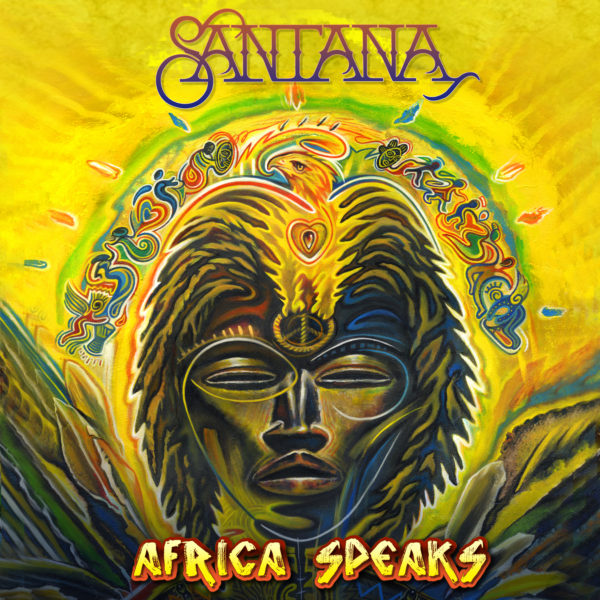 Carlos Santana returns with an album released today on Concord Records. After collaborations with the Isley Brothers in 2017, and a 2014 album that featured different singers on each track, Santana has teamed up with the Spanish singer Buika to form a more cohesive unit, and produce an album inspired by Africa. The result is an hour of dazzling vocals, Santana's trademark incendiary guitar lines and heady breakdowns. Does it sound much like Africa? Kind of depends on what you mean.
Santana's been doing this his whole career. The beating heart of Latin music is the clave rhythm pattern, which came to the Americas from sub-Saharan Africa. When Santana was replacing piccolos with flickering electric blues guitar on "Oye Como Va," the groundwork for this project–for a Santana Africa project–was being laid, however subliminally. When Santana and his band got to Rick Rubin's studio in Malibu to record Africa Speaks, it's not that they whipped out 49 songs in just 10 days without effort—the 11 songs that appear on the record feel open, free and playful—it's a lifetime of work coming together.
It's also, potentially, the sound of an artist taking her next step. Concha Buika, Spanish-born to Equatorial Guinean parents, is essentially the lead singer on Africa Speaks, and her voice is a more than capable counterpoint to Santana's trademark guitar pyrotechnics. I don't know who decided to leave Buika's name off the cover of this album, but even as someone who loves guitars and thinks singers get too much credit, I feel this is very much her record too. The Latin Grammy Award-winner sings on every track, and wrote the lyrics and melodies. I get that Santana is the bigger star (for now), and it sounds like the songs were partially written before she heard them, but her contribution is totally essential to the final record. Hopefully this garners her the attention she definitely deserves.





(No Ratings Yet)


Loading...