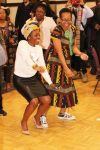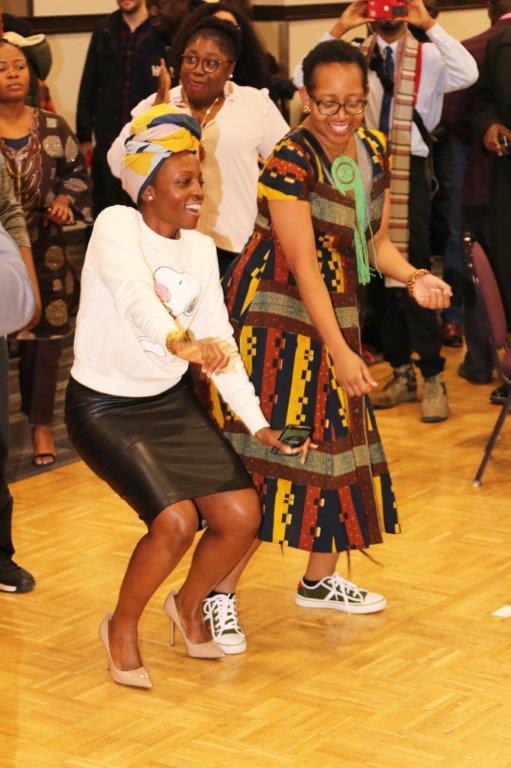 BROOKLYN PARK – Pastor Moses Punni clutched the evening's program and kept glancing at it a few times, listening intently Saturday night as fellow DED holders spoke during a hurriedly put together celebration by a coalition of groups, that included the Black Immigrant Collective, to celebrate President Trump's signing of legislation giving Liberians a pathway to citizenship.
All around him, people in the grand ballroom at the Brooklyn Park Community Center, were clapping and cheering as speakers narrated the pain of living under a cloud of uncertainty each year.
Civil war broke out in Liberia in 1991 and President George H.W. Bush granted Liberians already in the U.S.  Temporary Protective Status (TPS) which subsequently became Deferred Enforcement Departure (DED), versions of which prevented Liberians from being deported to unstable Liberia. What this meant is that they could not permanently set roots in the U.S. as DED required the president to annually extend that protection, which every president since then had done. However, in 2018 Trump signaled he was ending DED for Liberians and announced he will end it on March 2019. When March 2019 came, Trump citing "US national security interests" extended it for another year to "wind it down".
"The fear is over," Punni said joyfully. "It has been a long time coming."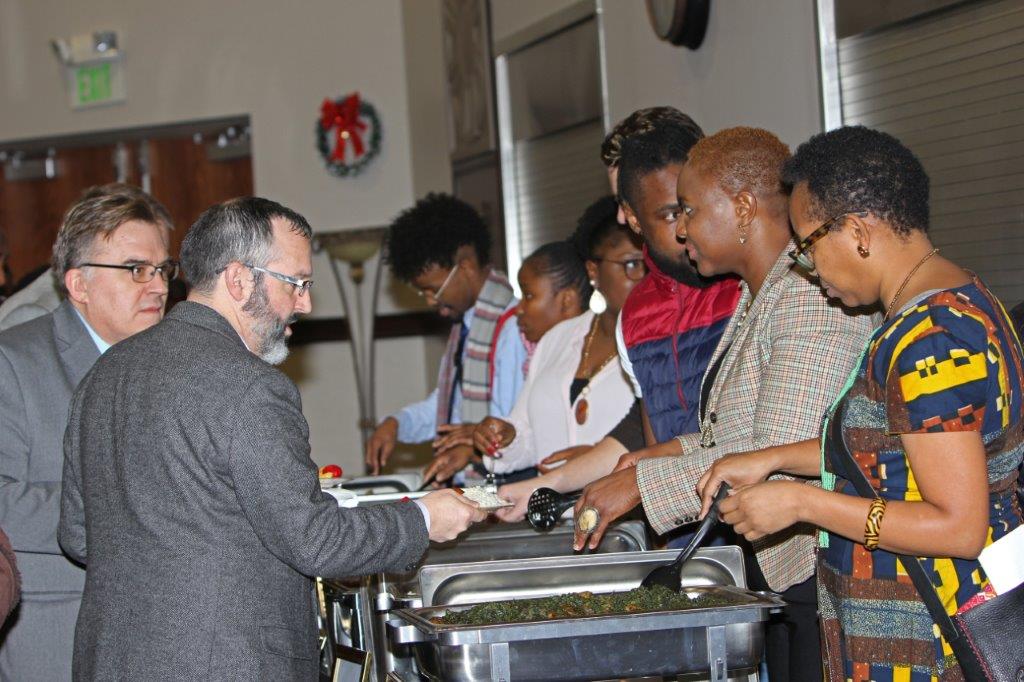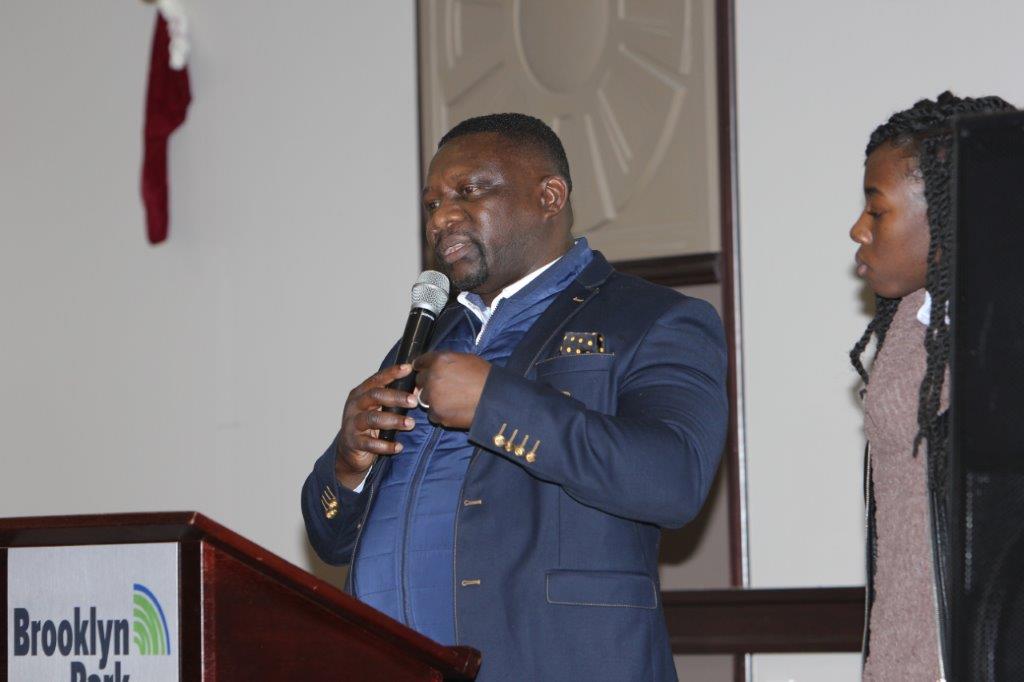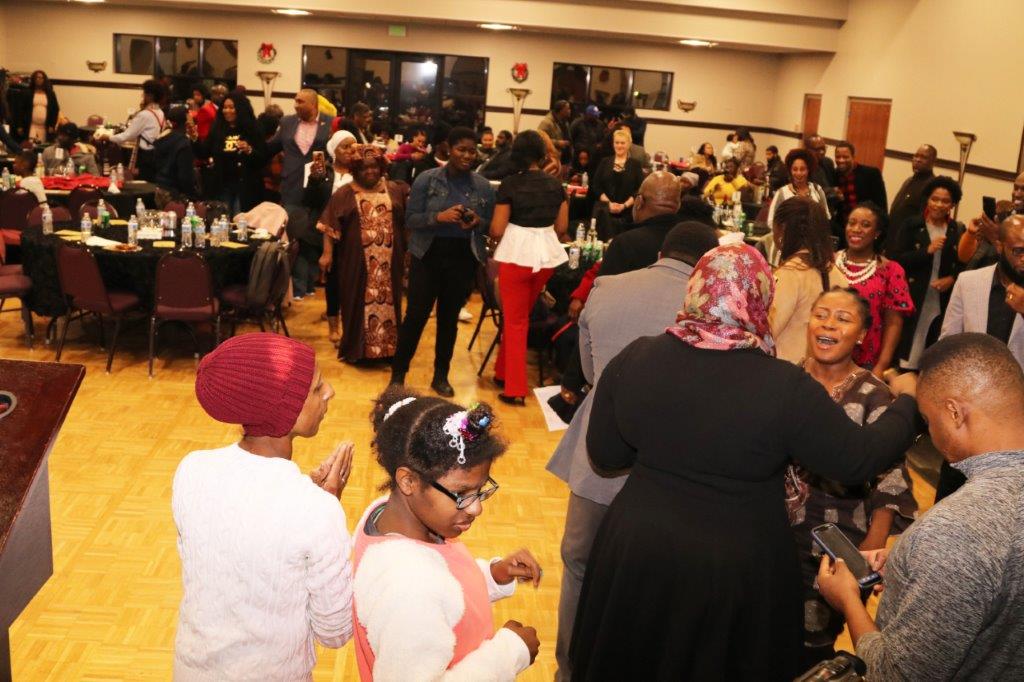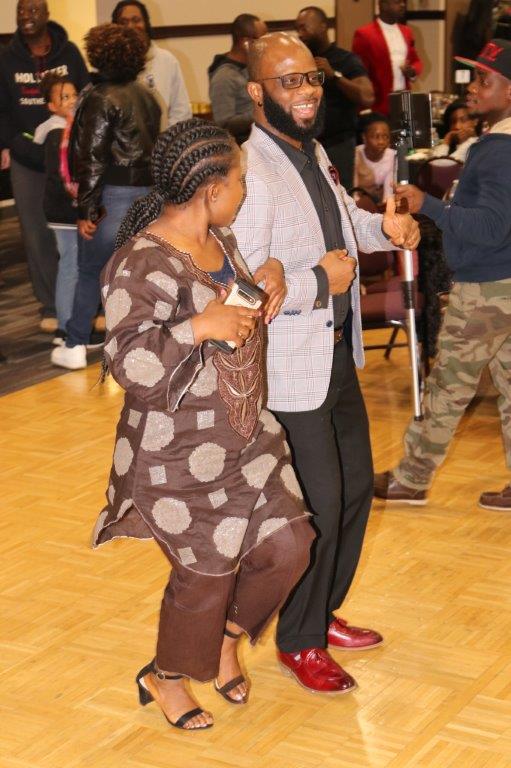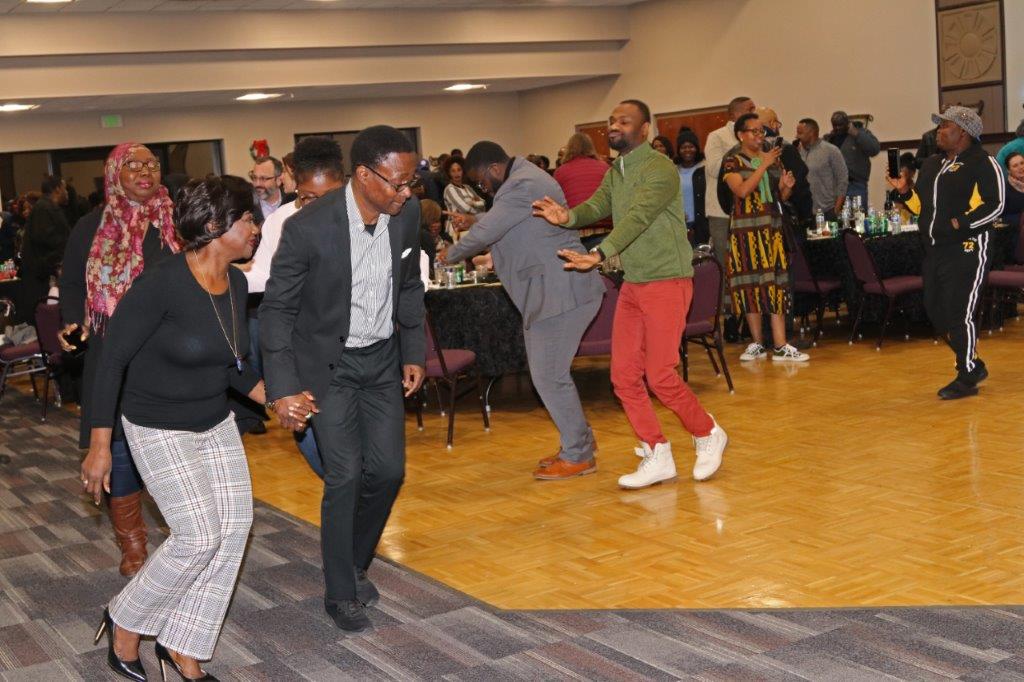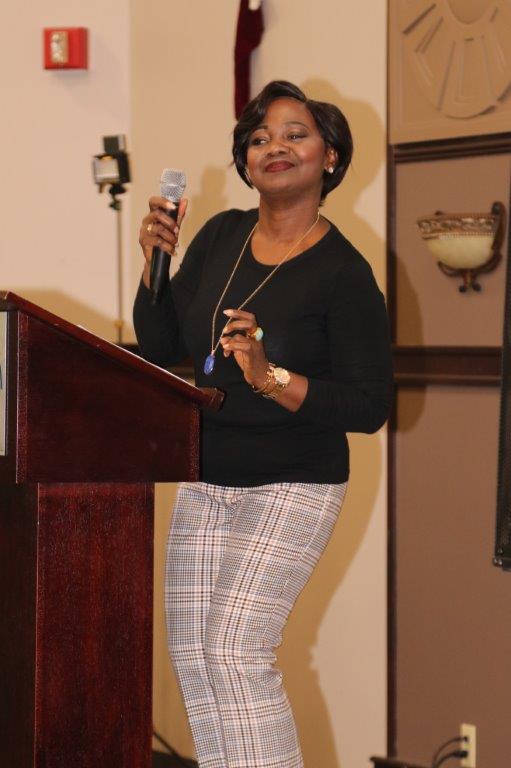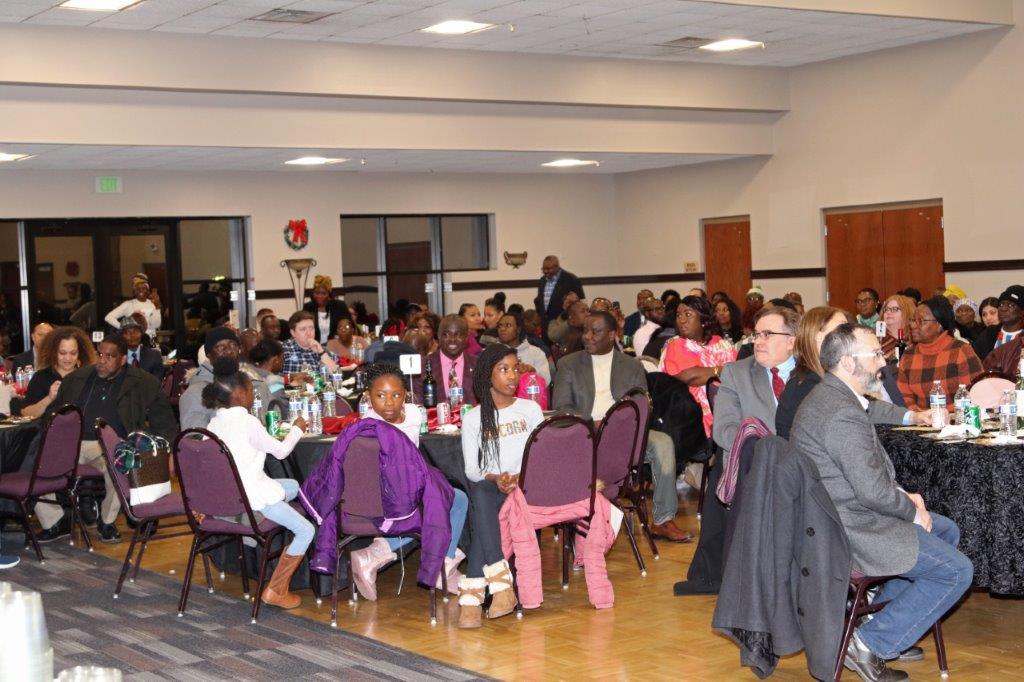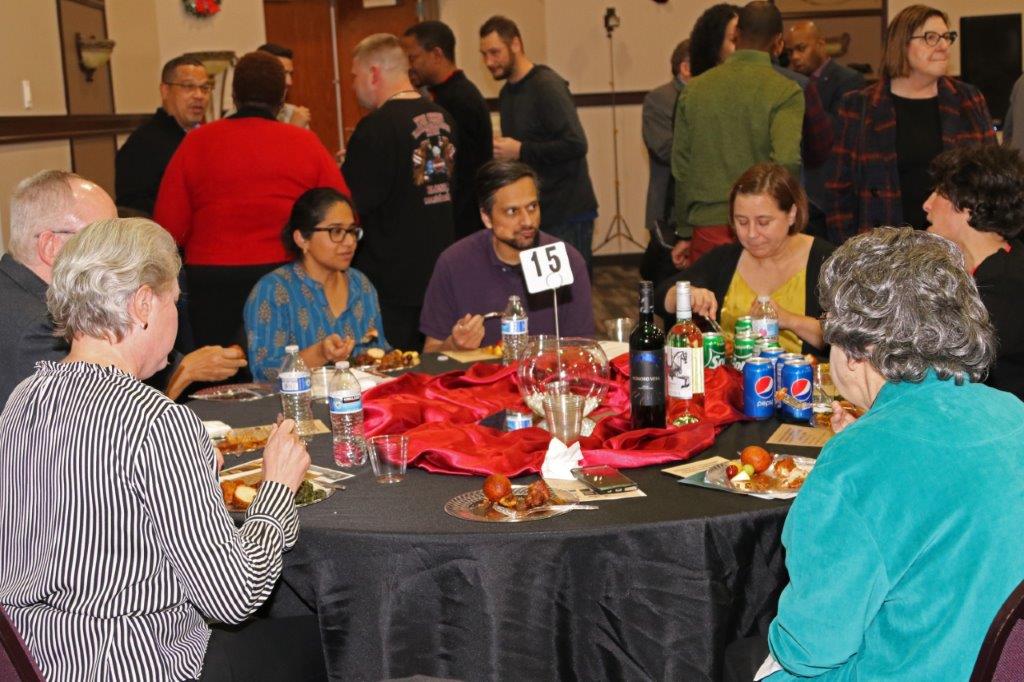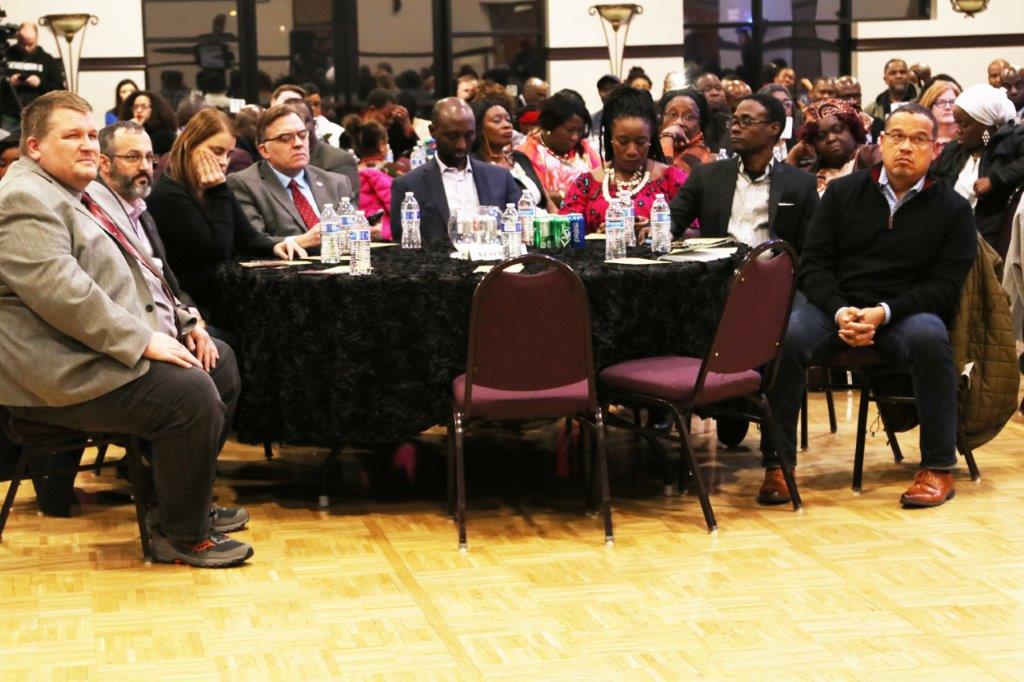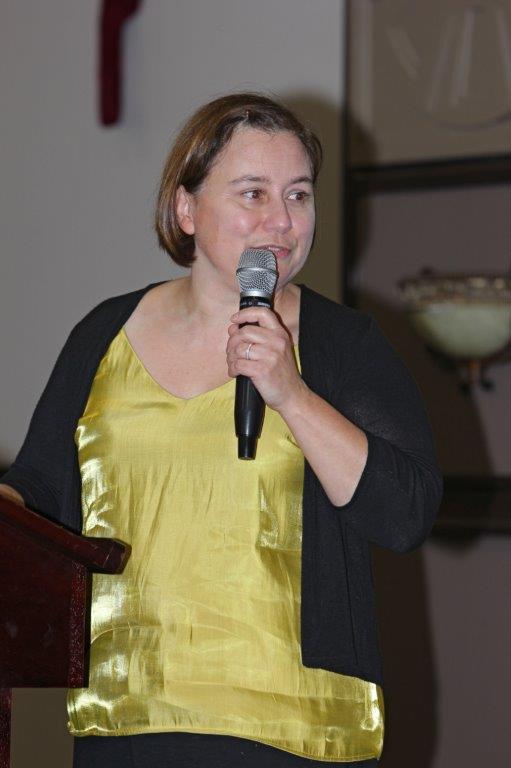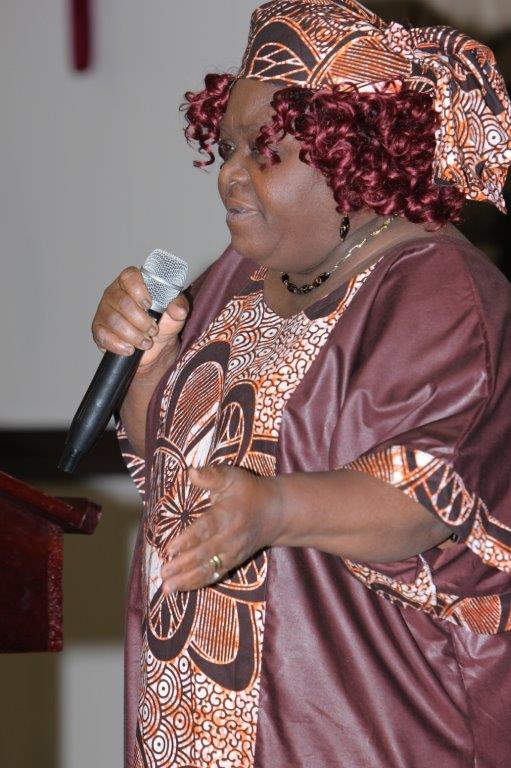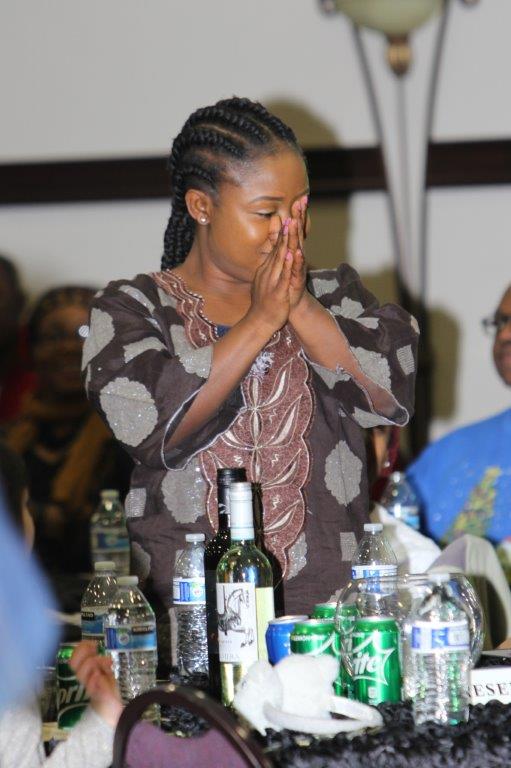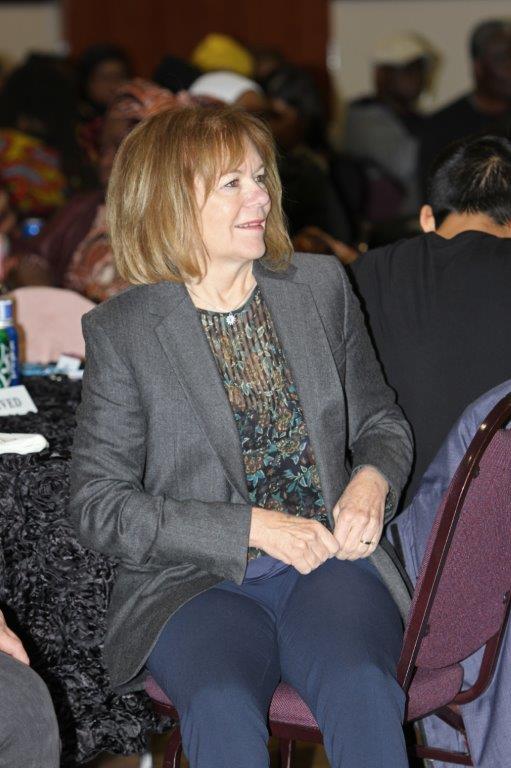 For twelve years, Punni had not seen his parents and extended family, whom he left behind in Liberia in 2000. Painfully, he had to return briefly in 2012 using a travel document issued by USCIS in order to bury his father. He thanked Minnesota Attorney General Keith Ellison who was present at Saturday's celebration "for making it possible to go bury my father." Ellison was at the time a US congressman.
Now, the president has signed legislation that will allow Liberians like him to apply for green cards with a pathway to citizenship. After more than two decades of uncertainty and not seeing families, they can travel and live freely in the United States as long as they do not have other legal criteria that bars them.
The new law Trump signed does not just benefit DED holders but all Liberians nationals, their spouses and unmarried children under 21 that have lived in the United States since November 20, 2014. By the time the community was celebrating on Saturday, the U.S. Citizenship and Immigration Services was already accepting green card applications under the new law.
Across Minnesota and the nation, Liberians have been in a celebratory mood since Trump signed the law but on Saturday it became clear just how life-changing this legislation is. Take the case of Magdalene Menyongar, fondly referred to as the "DED Queen."
Menyongar came to the United States in 1994 as the Liberian civil war intensified and applied for political asylum.
"I have a mother and she is 98-years old, and I have not seen her in 25 years," Menyongar said on Saturday. "The moment I apply (for green card) I will tell them I have to go (to Liberia)."
Menyogar's greatest fear has been leaving her high school daughter behind "as separation is very difficult for my daughter who is about to graduate, but to God be the glory."
Her sentiments were echoed by US Senator Tina Smith who recalled how she was able to convince U.S. Sen. Jack Reed to include the Liberian Refugee Immigration Fairness Act into the gargantuan National Defense and Authorization Act to permanently solve the issue. One DED holder recalled a moment when Senator Smith, newly arrived at the US Capitol as a senator, broke down in tears on hearing the struggles those on DED have had to endure.
"Bartee Oh Barteee!" screamed Congressman Dean Philips as he echoed a popular Liberian greeting as he immersed himself in the celebration. Other dignitaries speaking included Brooklyn Park Mayor Jeff Lunde and Minnesota Attorney General Keith Ellison who urged the Liberian community to exercise their new found political power to benefit others that still face immigration uncertainty. Ellison also urged the community to immerse itself in the political process as that is what ultimately brings about the required change. Brooklyn Park Councilmember Wynfred Russell declared the DED success a communal effort that no one person or organization could take credit for.
This being a celebration, Liberians could also display their legendary humor despite what they have had to endure. As the speaking portion of Saturday's celebration concluded, the mistress of ceremonies called to the stage Isabela Wreh-Fofana whom she described as the DED Cultural Ambassador. Wreh-Fofana then went on to sprinkle her talk with humorous anecdotes and a grim recollection of life under DED. Staff from the office of Minnesota Governor Tim Walz and US Congresswoman Ilhan Omar read congratulatory messages from their bosses.
"I was driving somewhere and then a police car pulled up behind me, I make a left turn and he make a left turn" she said humorously to hearty laughs from the crowd. "I said maybe they finally come for me, I decided to park and the police just sped away and I said praise the Lord."
Steps to Green Card
One of the speakers at the celebration was Michele Garnett McKenzie of Advocates for Human Rights who urged all Liberians who qualify to apply immediately and not to wait until December 2020 when the window closes as it is a good law "but does not have forgiveness if you miss the deadline.".
"Make sure when you file you use someone who knows what they are doing," said McKenzie.
McKenzie who has worked with Liberians on DED for more than a decade described the new law "as an amazing opportunity."
For those Liberians that cannot afford an immigration lawyer, McKenzie said "The Immigrant Law Center has priority intake already set up and open for Liberians as only have less than a year and you can call them at 651-641-1011." She added that there are also resources such as walk-in legal clinics with volunteer lawyers like at Brooklyn United Methodist every first Friday of each month that "do not even need an appointment."

Born and raised in Kenya's coastal city of Mombasa, Tom is the Founder, Editor-in-Chief and Publisher of Mshale which has been reporting on the news and culture of African immigrants in the United States since 1995. He has a BA in Business from Metro State University and a Public Leadership Credential from Harvard's Kennedy School of Government. He was the original host of Talking Drum, the signature current affairs show on the African Broadcasting Network (ABN-America), which was available nationwide in the United States via the Dish Network satellite service. On the show, he interviewed Nobel laureates such as 2004 Nobel Peace prize winner, Professor Wangari Maathai, the first woman from Africa to win the peace prize and heads of states. Tom has served and chaired various boards including Global Minnesota (formerly Minnesota International Center), the sixth largest World Affairs Council in the United States. He has previously served as the first Black President of the Board of Directors at Books for Africa. He also serves on the boards of New Vision Foundation and the Minnesota Multicultural Media Consortium. He has previously served two terms on the board of the United Nations Association. An avid runner, he retired from running full marathons after turning 50 and now only focuses on training for half marathons.





(2 votes, average: 4.00 out of 5)


Loading...