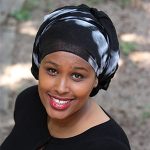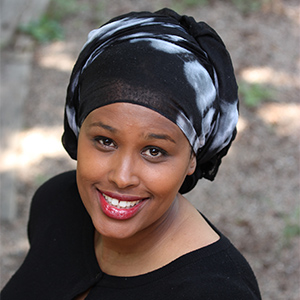 Minnesota African health care providers' businesses have banded together to form a new association for their budding enterprises. Membership is open to businesses that operate long-term care facilities, home cares and those that provide home support services.
The African Health Care Providers Association will hold its official launch this Saturday, February 15 at Saint Mary's University in Minneapolis during a two-hour launch program that starts at 4:30pm. Minnesota Department of Human Services Deputy Assistant Commissioner, Anab Guleid, will deliver the keynote address. Guleid oversees $3 billion in publicly funded programs for people with disabilities for the State of Minnesota. She received her Bachelors in Environmental Health from Ryerson University and a Masters of Public Affairs (MPA) from the University of Minnesota's Humphrey Institute of Public Affairs.
"This is a historic moment for African businesses," said Bill Akuma, chair of the African Health Care Providers Association, who has been a strong proponent for forming such a group. "Each business has faced the challenges of navigating the health care field alone. Imagine what we can achieve when we work together."
Akuma, the CEO of Uplifted Care Services, has called the health care industry the most regulated in the country, which calls for a collective response in navigating its complexity. The new organization will provide the necessary advocacy and policy support the growing number of African health care businesses in the state need and serve as a platform for supporting best industry practices, he said.
Founding members have been meeting for more than a year to plan for the new organization, encouraged in part by state officials that regulate the sector. A handful of African owned home care businesses have fallen afoul of the stringent rules that govern the industry and have had their licenses terminated, woes partly been blamed on not fully appreciating the complexities that govern the industry. The African Health Care Providers Association will help bridge these existing gaps, according to the founding members.
Associate memberships will also be open to businesses and individuals that provide support services to home care businesses.
The African Health Care Providers Association Launch
When: Saturday, February 15, 2020 @ 4:30PM CST
Where: Saint Mary's University Center – 2540 Park Avenue, Minneapolis, MN 55404
RSVP: Email.

Born and raised in Kenya's coastal city of Mombasa, Tom is the Founder, Editor-in-Chief and Publisher of Mshale which has been reporting on the news and culture of African immigrants in the United States since 1995. He has a BA in Business from Metro State University and a Public Leadership Credential from Harvard's Kennedy School of Government. He was the original host of Talking Drum, the signature current affairs show on the African Broadcasting Network (ABN-America), which was available nationwide in the United States via the Dish Network satellite service. On the show, he interviewed Nobel laureates such as 2004 Nobel Peace prize winner, Professor Wangari Maathai, the first woman from Africa to win the peace prize and heads of states. Tom has served and chaired various boards including Global Minnesota (formerly Minnesota International Center), the sixth largest World Affairs Council in the United States. He has previously served as the first Black President of the Board of Directors at Books for Africa. He also serves on the boards of New Vision Foundation and the Minnesota Multicultural Media Consortium. He has previously served two terms on the board of the United Nations Association. An avid runner, he retired from running full marathons after turning 50 and now only focuses on training for half marathons.





(No Ratings Yet)


Loading...