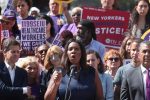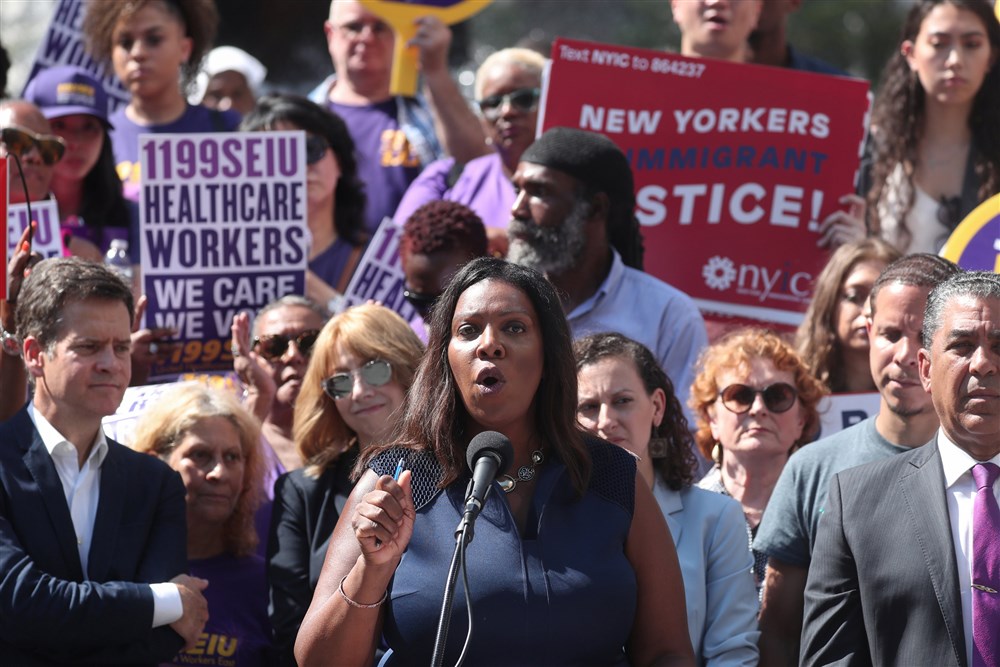 Beginning this coming Monday, February 24, legal immigrants in the United States wanting to adjust their status to legal permanent residents (Green Cards) and have received public benefits, will face new hurdles as part of the Trump administration's policy of curbing legal immigration. It does not affect those in Illinois as there is still a separate case pending in court.
On February 24, U.S. Citizenship and Immigration Services (USCIS) will implement its Inadmissibility on Public Charge Grounds Final Rule. The rule will make it easier for US immigration authorities to deny green cards to those "likely to use public benefits," a policy change that President Trump and his acolytes have been pushing for since before taking office. USCIS announced the effective date just three days after prevailing at the U.S. Supreme Court in a 5-4 ruling that terminated a nationwide injunction that had stopped the rule from going into effect.
The rule only applies to applications received on or after February 24. It is not retroactive and will not affect applications already with USCIS or postmarked prior to February 24.
Those that will be affected are mostly low income and poor immigrants that have legally qualified for most of the benefits.
The following are benefits subject to the new rule:
Supplemental Security Income (SSI)
Temporary Assistance for Needy Family (TANF)
Any other federal, state or local cash benefit programs
Section 8 Housing Assistance under the Housing Choice Voucher Program
Section 8 Project-Based Rental Assistance (including Moderate Rehabilitation)
Medicaid and other public assistance used to support aliens who reside in an institution for long-term care such as a nursing home or mental health institution
The following benefits are exempt from the Public Charge Rule:
Children's Health Insurance Program (CHIP)
Emergency disaster relief
Job training programs
Benefits received by individuals under age 21, including educational assistance and nutrition programs
Benefits received by pregnant women, including the Special Supplemental Nutrition Program for Women
Foster care and adoption assistance
Cash payments that have been earned, such as Title II Social Security benefits, government pensions, and veterans' benefits, and other forms of earned benefits
Unemployment compensation
Credit Scores
Additionally, USCIS has also updated its forms that will need to be used when applying for a green card from within the US for everyone. One interesting new form to accompany new green card applications (if you are in the US) is Form I-944, the Declaration of Self-Sufficiency, which will request information on 1.) Personal and Household Assets 2.) Credit score report 3.) Resources 4.) Financial status 5.) Bankruptcy history and 5.) public benefits history.
Not affected by the rule
The Public Charge Rule does not apply to survivors of trafficking, domestic violence and refugees.
Those seeking to apply for green cards and have used public benefits are advised to consult with an immigration attorney. If they cannot afford one to connect with groups such as the Immigrant Law Center of Minnesota that provide legal assistance on immigration matters. Search in your state for similar organizations.

Born and raised in Kenya's coastal city of Mombasa, Tom is the Founder, Editor-in-Chief and Publisher of Mshale which has been reporting on the news and culture of African immigrants in the United States since 1995. He has a BA in Business from Metro State University and a Public Leadership Credential from Harvard's Kennedy School of Government. He was the original host of Talking Drum, the signature current affairs show on the African Broadcasting Network (ABN-America), which was available nationwide in the United States via the Dish Network satellite service. On the show, he interviewed Nobel laureates such as 2004 Nobel Peace prize winner, Professor Wangari Maathai, the first woman from Africa to win the peace prize and heads of states. Tom has served and chaired various boards including Global Minnesota (formerly Minnesota International Center), the sixth largest World Affairs Council in the United States. He has previously served as the first Black President of the Board of Directors at Books for Africa. He also serves on the boards of New Vision Foundation and the Minnesota Multicultural Media Consortium. He has previously served two terms on the board of the United Nations Association. An avid runner, he retired from running full marathons after turning 50 and now only focuses on training for half marathons.





(1 votes, average: 5.00 out of 5)


Loading...