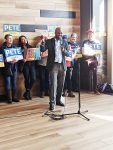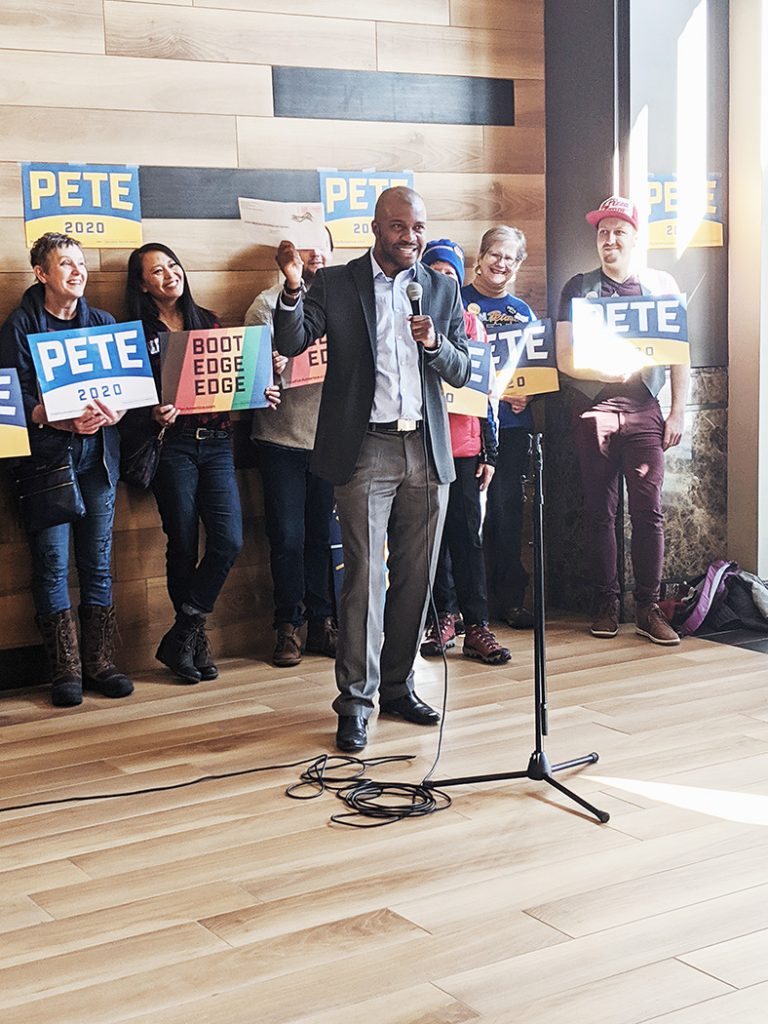 As Minnesotans are gearing up to head to the polls for super Tuesday, local leaders and politicians are voicing their picks on the democratic presidential nominee. This past week, a group of local leaders shared their endorsement for presidential hopeful Pete Buttigieg.
Among the Buttigieg supporters is local immigration lawyer Paschal Nwokocha. Mr. Nwokocha first made history as the first African to serve on the board of the American Immigration Lawyers Association as its Minnesota and Dakota region's vice chair back in 2007.
Years prior, Mr. Nwokocha worked as the assistant to Attorney General Mike Hatch before opening his own practice. Mr. Nwokocha, who has been a Minnesota resident for almost thirty years has been a local DFL supporter and participant for years which included acting as the monitoring attorney during president Obama's campaign for election.
For Nwokocha, Buttigieg is "someone who can bring us together" he said referring to the current divided political climate. As an immigration lawyer Nwokocha finds Buttigieg's stance on immigration reform promising and assuring for current immigrants.
While the GOP has remained steadfast in their support for President Trump the Democratic party stands divided on solutions for current political and social issues. The Democratic party has five candidates vying for the party's official nominee. Among them is Minnesota Senator Amy Klobuchar.
Klobuchar, who lags in national polls has been gaining endorsements and support from major news outlets across the country. DFL member and local congresswoman Ilhan Omar has voiced support and continues to rally behind Senator Bernie Sanders of Vermont.
Recent polls in Iowa, New Hampshire and Nevada have shown Sanders leading the race. The senator was able to gain the popular vote, and attract a diverse voter demographic. Despite this, Nwokocha views Buttigieg as a competitive contender for the nominee.
"From my view, he is a strong candidate," Nwokocha said. "It is encouraging to see how well he has done," referring to Buttigieg's longevity in the race. When it comes to determining a candidate to vote for Nwokocha encourages voters to vote on policy and personal character. "It is important to look at the candidate for what he stands for," Nwokocha said.
Minnesota has one of the highest voter turnouts in the country and voters are expected to turn out for super Tuesday on March 3. On that day, Minnesotans will have the opportunity to vote at times that are convenient for them. If unavailable to vote, voters can request an absentee ballot or vote ahead of time. Minnesota legislature also allows for voters who voted earlier to be able to change their minds before the final ballots are counted.
After endorsing a candidate of his liking Nwokocha encourages others to do the same. "I encourage people to vote, vote in the primaries and in the general election."
Cynthia is a graduate of the University of Minnesota School of Journalism. She has interned at Mshale and Voice of America and previously worked at the Minnesota Daily. She recently returned from Seoul, South Korea where she was an English educator.





(No Ratings Yet)


Loading...