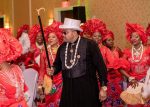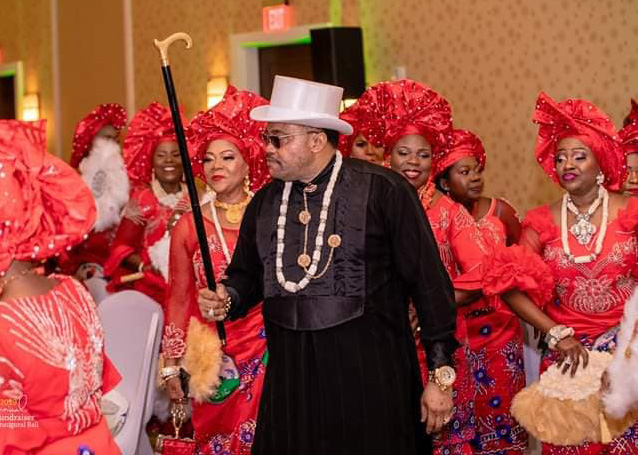 Adassa Clement Opusunju, Nigerian-American serial entrepreneur and philanthropist died on Tuesday, May 19 of the coronavirus, throwing the large Nigerian community in Minnesota into a state of shock and mourning. His death is the second high profile death of an African immigrant in the state in the same week, coming just two days after that of Kenyan-American college educator, Dr. Thomas Nyambane.
COVID-19 has claimed the lives of 818 lives in Minnesota as of May 22, according to the Minnesota Department of Health.
"He [was] the most generous large-hearted business man that we've had in this community," attorney and longtime friend Paschal Nwokocha said. He was generous with his time and money.
Opusunju came to the United States in the late 1980s and had called Minnesota home for over two decades. Opusunju founded multiple companies with his wife Josephine Oposunju, in clinical healthcare and automotive industry that provided employment to individuals within and outside the African community.
"He [was] one of our financial backbones" Dr. Felicia Ikebude said. Ikebude is the president of the Association of Nigerian Nurses in Minnesota. The group has had a long-standing relationship with Opusunju whereby he hired nurses from the organization at his healthcare facilities.
"He was really very influential in helping a lot of people find their footing in this country," Nwokocha said. Opusunju was known to hire new immigrant residents that did not yet have work experience in the United States, granting them an opening to start their careers.
"He [was] the epitome of community philanthropy" Jude Nnadi said. Nnadi is a Twin Cities contractor and friend of Opusunju. He had the opportunity to do business with Oposunju by doing construction projects for him at his various facilities.
As a generous philanthropist, Opusunju used his influence and funds to support local events, scholarship funds, and non-profit organizations. One such organization was Ijaw Women of America which upon hearing of his death expressed shock and in a statement said "With tears rolling down our cheeks and utmost shock, Ijaw Women of America Inc. announces the untimely passing away of our big brother, our husband, our father, our uncle, our mentor and our friend….. our one and only Grand Patron Adassa Clement Opusunju." The statement went on to say that the late Opusunju "Picked us up when no one believed in us."
Prior to his death, Opusunju was in the process of procuring personal protective equipment (PPE) from Nigeria to provide to healthcare workers in Minnesota, according to Nnadi. The conversation between the two regarding the PPEs had come up because following the COVID-19 pandemic, Nnadi along with other community members formed The Minnesota African Coalition COVID-19 Taskforce (MACC-T), aimed at lessening the economic impact that the pandemic is having on minority communities.
That he would be trying to address a big community problem such as the shortage of PPEs was what defined the late Opusunju.
"Our heart is heavy, we lost one of the pillars in the community. We will miss him dearly," Ikebude said.
He is survived by his wife Josephine Opusunju and their six children.
Funeral arrangements are pending.
This article has been updated to reflect the correct spelling of the late Opusunju's last name.
Cynthia is a graduate of the University of Minnesota School of Journalism. She has interned at Mshale and Voice of America and previously worked at the Minnesota Daily. She recently returned from Seoul, South Korea where she was an English educator.





(3 votes, average: 3.33 out of 5)


Loading...