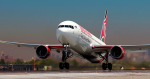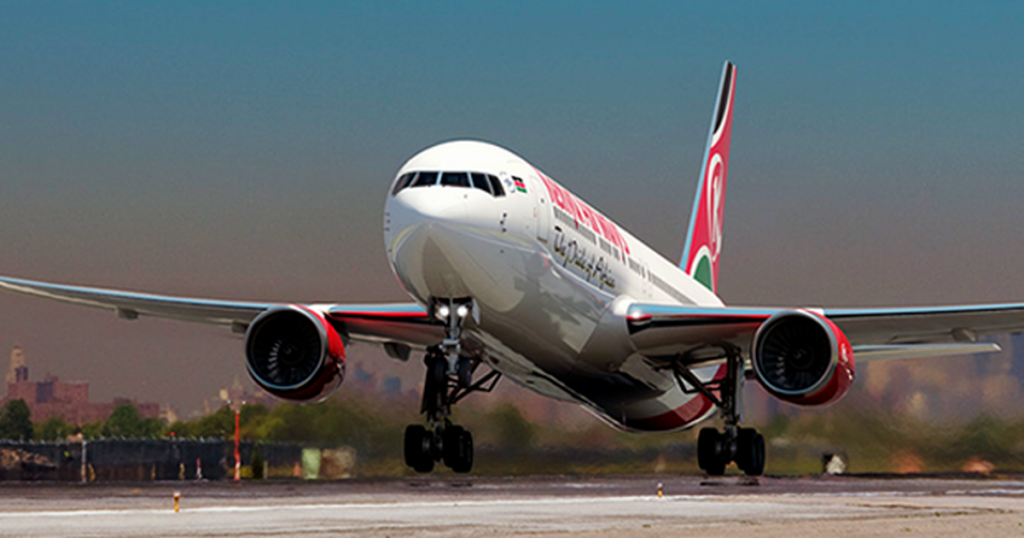 Kenya Airways which in March suspended its non-stop New York to Nairobi flight following the coronavirus pandemic, has received numerous inquiries from stranded Kenyans on when they might be able to catch a flight home, according to Bob Mwaura the airline's US country manager.
Mwaura, in a message to Mshale, said Kenya Airways has arranged a special flight from London's Heathrow airport Terminal 2 on June 5 at 11am local time with an arrival in Nairobi the same day at 9:35pm local time.
Flights to Kenya are only open to Kenyan citizens returning home.
Since the coronavirus pandemic hit in a big way in March getting back to Africa has been particularly hard as African governments closed their international airports to stem the pandemic. At a last count by Mshale, almost 40 of Africa's 57 international airports were either closed or flights in and out severely curtailed.
US State Department figures show over 60,000 visitors from Africa entered the US in March around the same time that President Trump banned travel from Europe, a popular connection from the US for those traveling to Africa. Many of those visitors are believed to be still around trying to figure out a way to get back home.
Those interested in getting on the Kenya Airways June 5 flight have to make their own travel arrangements to London, Mwaura said, allowing enough to make the connection.
Economy class will cost US$1,333 while business class tickets will be US$2,403. Tickets can be booked at www.kenya-airways.com/en-uk/charter-flights.
"The flight has now been loaded on the Kenya Airways booking system and is available for sale on first come first served basis," said Mwaura.
COVID-19 Test
An advisory Mwaura sent to Mshale says those booked for the flight will need a certificate showing they are COVID-19 free before they can board. COVID-19 Free certificates need to be sent to Certificate to be sent to ukmedical@kenya-airways.com by May 29.
Those arriving in Kenya will be subjected to the 14-28 days mandatory quarantine period imposed by the Government at their own cost in line with the Kenyan Ministry of Health guidelines.
Details can be found at www.kenya-airways.com/en-uk/charter-flights or by calling the Kenya Airways US toll free number at 1 866 536 9224 which is open 24 hours. They can also be reached via email: usreservations@kenya-airways.com.

Born and raised in Kenya's coastal city of Mombasa, Tom is the Founder, Editor-in-Chief and Publisher of Mshale which has been reporting on the news and culture of African immigrants in the United States since 1995. He has a BA in Business from Metro State University and a Public Leadership Credential from Harvard's Kennedy School of Government. He was the original host of Talking Drum, the signature current affairs show on the African Broadcasting Network (ABN-America), which was available nationwide in the United States via the Dish Network satellite service. On the show, he interviewed Nobel laureates such as 2004 Nobel Peace prize winner, Professor Wangari Maathai, the first woman from Africa to win the peace prize and heads of states. Tom has served and chaired various boards including Global Minnesota (formerly Minnesota International Center), the sixth largest World Affairs Council in the United States. He has previously served as the first Black President of the Board of Directors at Books for Africa. He also serves on the boards of New Vision Foundation and the Minnesota Multicultural Media Consortium. He has previously served two terms on the board of the United Nations Association. An avid runner, he retired from running full marathons after turning 50 and now only focuses on training for half marathons.





(2 votes, average: 3.00 out of 5)


Loading...