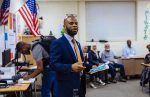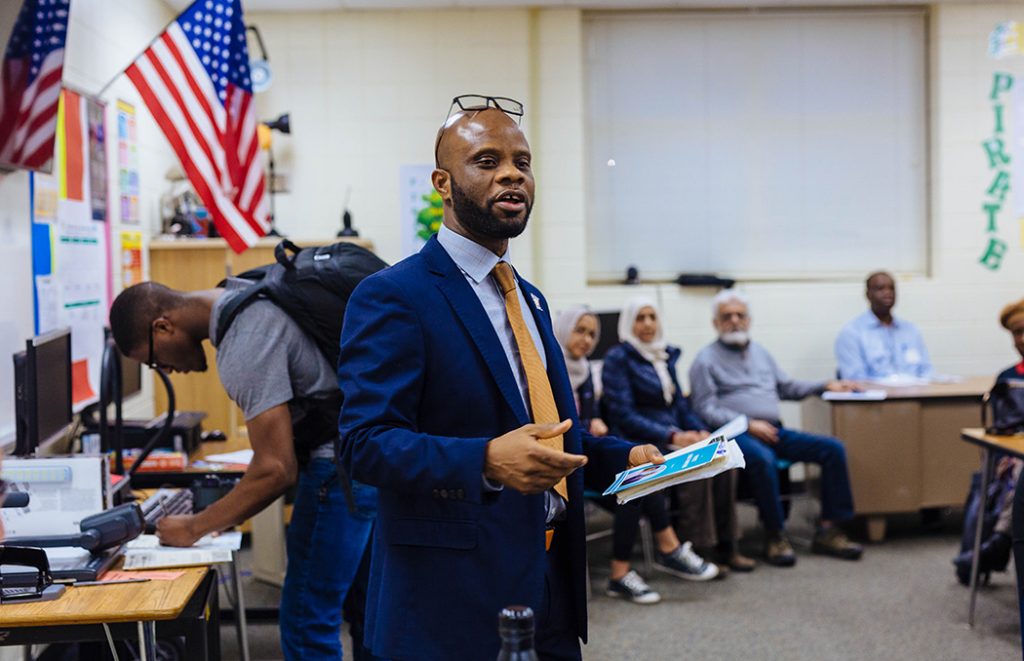 Liberian American educator Sizi Goyah is among the electoral hopefuls taking aim at one of two at-large seats open in the Brooklyn Center City Council. He is one of the DFL endorsed candidates.
Goyah, an electrical engineer by training and a math teacher by trade, has been inspired to pursue elective office drawing on his experience as an educator.
He spoke to Mshale about his candidacy.
"I'm running primarily for the reasons I see in my classroom," he said. For the past nine years he has been teaching in a Brooklyn Center public high school where a majority of his students are on free and reduced lunch. He has seen his students struggle with homelessness and food insecurity.
"I like to believe that what I see in the classroom is reflective of the community," he said. Brooklyn Center, a first-ring suburb of Minneapolis is Minnesota's most diverse city but has underperformed the state in terms of employment opportunities for its residents. The city of 30,000 made history in 2018 when it elected its first black mayor.
Goyah began his educational career as a tutor with a local nonprofit organization to bring educational resources to students from underprivileged backgrounds. The organization, Youth Engaging in Success (YES) aimed to close the achievement gap by making tutoring more accessible to students who were not able to go to tutoring centers or attend after school programs. It was from this experience that he saw a need for more educators of color in the classroom.
"I see myself in them," he said, referring back to his childhood in Liberia where he and his siblings did not have the same resources as his peers. He was forced to begin working at a young age to help provide for his family and was unable to attend extracurricular activities because he needed to help care for his younger siblings.
After tutoring with YES, Goyah made the decision to obtain his master's degree in education from Augsburg University and began his teaching career.
"In order to dream you have to have a bed," Goyah said. Goyah says if elected he aims to fight for affordable housing, more environmentally friendly policies and empowering the community more.
He believes the key to a better Brooklyn Center lies in empowering the community and increasing residential participation in City Council meetings. He wants to have wider communication between the council and the residents to better find solutions that work for the community.
As a member of the Brooklyn Center City Council Goyah aims to "ensure everybody feels welcome and feels that our city sees them."
Cynthia is a graduate of the University of Minnesota School of Journalism. She has interned at Mshale and Voice of America and previously worked at the Minnesota Daily. She recently returned from Seoul, South Korea where she was an English educator.





(No Ratings Yet)


Loading...