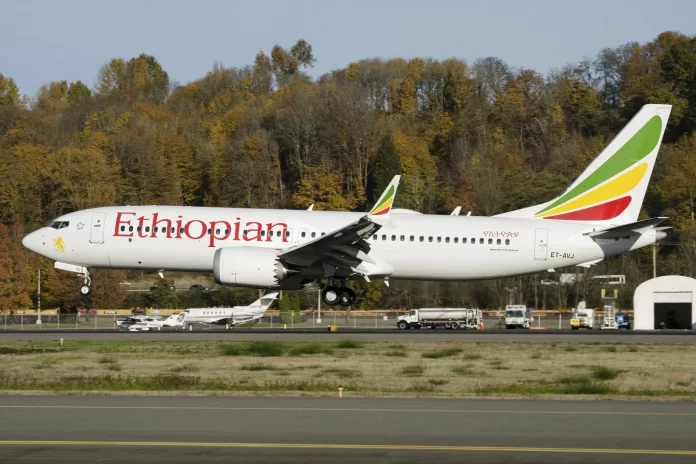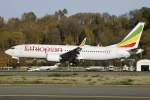 Ethiopian Airlines was on Sunday named "Africa's Leading Airline" at the 2023 World Travel Awards held in Dubai for Africa and Indian ocean regions.
Africa's largest airline lost the title to Kenya Airways in 2021 which went on to win it for two consecutive years. Before that, the Ethiopian airline had held the coveted title for three consecutive years beginning in 2018 having wrested it from Kenya Airways.
Ethiopian Airlines was also awarded as Africa's "Best Business Class" and "Leading Airline Brand" for 2023. It flies to more than 150 domestic and international destinations in five continents.
Kenya Airways took home the 2023 "Africa's Leading Airline – Economy Class," while its wholly-owned subsidiary Jambojet took home the crown of "Africa's Leading Low-Cost Airline."
The World Travel Awards (WTA) were established in 1993 to celebrate what it calls "excellence across all key sectors of the travel, tourism and hospitality industries."
Since the founding of WTA, South African Airways held the "Africa's Leading Airline" title for 22 consecutive years starting in 1994 when Kenya Airways dislodged it 2016.
With Sunday's win by Ethiopian Airlines, the two airlines have now each won it four times.
Since that 2016 ouster, only Ethiopian Airlines and Kenya Airways have held the World Travel Awards title for the best airline in Africa.
At the time of this writing Ethiopian Airlines had not yet responded to a request for a statement on their latest win.
Cape Town International Airport in South Africa was named "Africa's Leading Airport" for 2023.
According to the WTA, qualified executives that work in the travel and tourism industry along with travel buyers participate in year-long worldwide online voting process to determine the winners of the various categories.
The African Airlines Association (AFRAA) said in the second quarter of this year that air travel in Africa has continued to make a "robust recovery" post-pandemic and that as of the second quarter, air travel on the continent had reached 94.8% of 2019 levels.
According to a report released in early 2023 looking at the effects of the pandemic on airline travel on the continent, AFRAA said African airlines lost $3.5 billion in revenue in 2022 and $8.6 billion in 2021.
Other notable wins at the World Travel Awards 2023
Below is a non-exhaustive list of  award winners that caught our attention:
Africa's Most Romantic Resort – Anantara Bazaruto Island Resort, Mozambique
Africa's Leading Business Travel Destination – Nairobi, Kenya
Africa's Leading Business Hotel – Transcorp Hilton Abuja, Nigeria
Africa's Leading Airport Hotel – Four Points by Sheraton Nairobi Airport, Kenya
Africa's Leading Luxury Hotel – The Silo Hotel, South Africa
Africa's Leading Luxury Resort – One&Only Cape Town, South Africa
Africa's Leading Green Hotel – Cheetah Plains, South Africa
Africa's Leading Private Island Resort – Manda Bay, Kenya
Africa's Leading Luxury Island – Thanda Island, Tanzania
Africa's Leading National Park – Serengeti National Park, Tanzania
Africa's Leading Conference Hotel – Radisson Blu Hotel & Convention Centre, Rwanda
Africa's Leading Tourist Attraction – Ngorongoro Conservation Area, Tanzania
Africa's Leading Beach Destination – Diani Beach, Kenya
Africa's Leading Beach Resort – Swahili Beach, Kenya
Africa's Leading Family Resort – Baobab Beach Resort & Spa, Kenya
Africa's Leading City Destination – Cape Town, South Africa
Africa's Leading Cruise Port – Port of Cape Town, South Africa
Africa's Leading Casino Resort – Mazagan Beach & Golf Resort, Morocco
Africa's Leading Destination – Kenya

Born and raised in Kenya's coastal city of Mombasa, Tom is the Founder, Editor-in-Chief and Publisher of Mshale which has been reporting on the news and culture of African immigrants in the United States since 1995. He has a BA in Business from Metro State University and a Public Leadership Credential from Harvard's Kennedy School of Government. He was the original host of Talking Drum, the signature current affairs show on the African Broadcasting Network (ABN-America), which was available nationwide in the United States via the Dish Network satellite service. On the show, he interviewed Nobel laureates such as 2004 Nobel Peace prize winner, Professor Wangari Maathai, the first woman from Africa to win the peace prize and heads of states. Tom has served and chaired various boards including Global Minnesota (formerly Minnesota International Center), the sixth largest World Affairs Council in the United States. He has previously served as the first Black President of the Board of Directors at Books for Africa. He also serves on the boards of New Vision Foundation and the Minnesota Multicultural Media Consortium. He has previously served two terms on the board of the United Nations Association. An avid runner, he retired from running full marathons after turning 50 and now only focuses on training for half marathons.





(1 votes, average: 5.00 out of 5)


Loading...