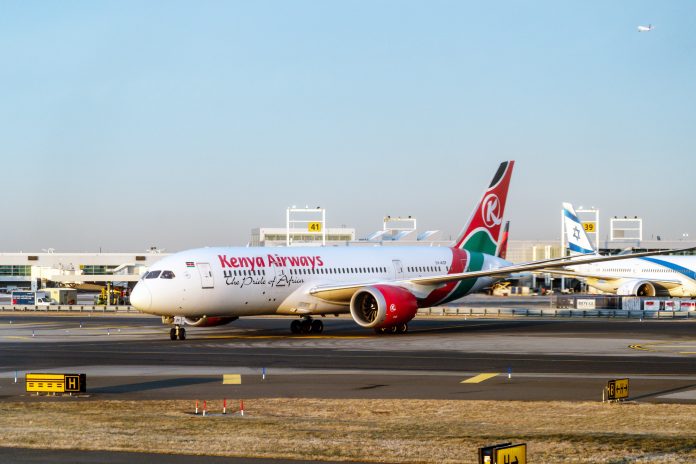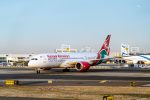 Starting this spring, residents of Minnesota will finally be able to catch the nonstop New York to Nairobi flight via Kenya Airways. Kenya Airways, which is the Kenyan National carrier, has signed an agreement with JetBlue which will connect passengers from Minneapolis/St. Paul Airport to New York. The agreement will increase the choice of destinations offered by Kenya Airways in Africa and extend Kenya Airways' reach in the US, Caribbean, and Latin America via New York.
Kenya Airways launched its nonstop service from New York to Nairobi in the fall of 2018 but those in Minnesota, which comprises a large Kenyan diaspora community, haven't been able to enjoy the benefits of the service.  The Kenya Airways flight from JFK departs daily at 1:45 PM making connections from Minneapolis/St. Paul tricky due to the three-hour window required for international flights.
The local businesses and the Kenyan community are hoping the easier connection via JetBlue will provide the much-needed convenience and will in turn create a surge of passengers on the KQ New York – Nairobi flight from passengers hoping to bypass the traditional Europe connection. The new partnership with JetBlue which flies out of the less busy Terminal 2 at MSP will now make it easier to be checked through to Nairobi.
The announcement  comes in the wake of the February announcement by the Minnesota Trade Office, part of the Minnesota Department of Employment and Economic Development (DEED), that a new partnership with the Great Lakes and St. Lawrence Governors and Premiers (GSGP) will provide Minnesota businesses with access to seven new international representative locations. The Africa representative office includes Kenya.
David Bwochora, the owner and manager of the two-decade old Minnesota-based Masaba Travel & Tours, hailed the new announcement from Kenya Airways. "Minnesota passengers being booked through to Nairobi on the Kenya Airways New York flight is just wonderful," he said. "This will be a great relief for our customers who have wanted to experience the nonstop flight but have been unable to because of the inconvenience."
Bwochora provides another reason why Minnesota travelers will be excited about the new alternative. He said the ability for him to book a Nairobi-bound passenger from Minneapolis-St. Paul airport on the New York-Nairobi Kenya Airways nonstop flight, with their checked luggage being picked in Nairobi, will be a strong selling point. He said until now he has had to sometimes book passengers with a tight connection window that has led to missed flights.
Until now, there was no way for a passenger to be booked from MSP Airport and get on the Kenya Airways New York flight with their luggage checked all the way to Nairobi. Anyone wishing to get on the nonstop Nairobi bound flight was responsible for getting from MSP on their own to get on the Nairobi flight.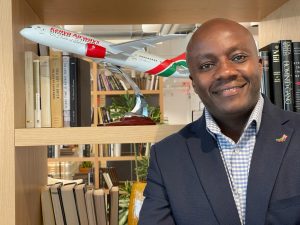 "Kenya Airways' attraction to Minnesota is the large Kenyan community and growing business ties between Kenya and the Midwest. Since our launch, we have fielded many calls and emails from Kenyans in Minnesota requesting for us to make it easier for them to get on the KQ New York flight," said Stephen Ngamau, the airlines General Manager for the Americas.
Under the agreement with JetBlue, Kenya Airways passengers in Minnesota will be able to book their flights to Kenya directly on Kenya-Airways.com and fly out of Minneapolis/St. Paul International Airport to get on the nonstop JFK to Nairobi flight, with their luggage in Minneapolis/St. Paul booked through to Nairobi.
An example of summer 2022 connections from MSP to NBO that Kenya Airways shared with Mshale is shown below:
| | | | | |
| --- | --- | --- | --- | --- |
| Flight # | Date | Route | Departure | Arrival |
| B6418 | 15 June | MSP-JFK | 0654 | 1034 |
| KQ003 | 15 June | JFK-NBO | 1345 | 1030+1 |
| KQ002 | 15 July | NBO-JFK | 2335 | 0735+1 |
| B6617 | 16 July | JFK-MSP | 1530 | 1735 |
"We are constantly looking for new ways and partnerships that will offer our customers more choice and value. Kenya Airways customers flying to New York will now be able to connect with JetBlue-operated flights to Minneapolis, Boston, Vancouver, Cancun, and San Juan, among others. The partnership will also allow JetBlue passengers to book a through ticket to Nairobi and enjoy seamless connections to the rest of KQ's destinations." said Kenya Airways Chief Commercial and Customer Officer, Julius Thairu.
JetBlue will provide other key connections such as; Minneapolis, Atlanta, Boston, Fort Lauderdale, Tampa, Palm Beach, Vancouver, etc.   Customers can purchase their tickets via Kenya Airways website, KQ Mobile App, as well as their preferred Travel Agent.   The JetBlue connection to JFK comes as the diaspora community is getting ready for one of its busiest travel times to Kenya in the summer, as soon as school is out.

Born and raised in Kenya's coastal city of Mombasa, Tom is the Founder, Editor-in-Chief and Publisher of Mshale which has been reporting on the news and culture of African immigrants in the United States since 1995. He has a BA in Business from Metro State University and a Public Leadership Credential from Harvard's Kennedy School of Government. He was the original host of Talking Drum, the signature current affairs show on the African Broadcasting Network (ABN-America), which was available nationwide in the United States via the Dish Network satellite service. On the show, he interviewed Nobel laureates such as 2004 Nobel Peace prize winner, Professor Wangari Maathai, the first woman from Africa to win the peace prize and heads of states. Tom has served and chaired various boards including Global Minnesota (formerly Minnesota International Center), the sixth largest World Affairs Council in the United States. He has previously served as the first Black President of the Board of Directors at Books for Africa. He also serves on the boards of New Vision Foundation and the Minnesota Multicultural Media Consortium. He has previously served two terms on the board of the United Nations Association. An avid runner, he retired from running full marathons after turning 50 and now only focuses on training for half marathons.





(No Ratings Yet)


Loading...