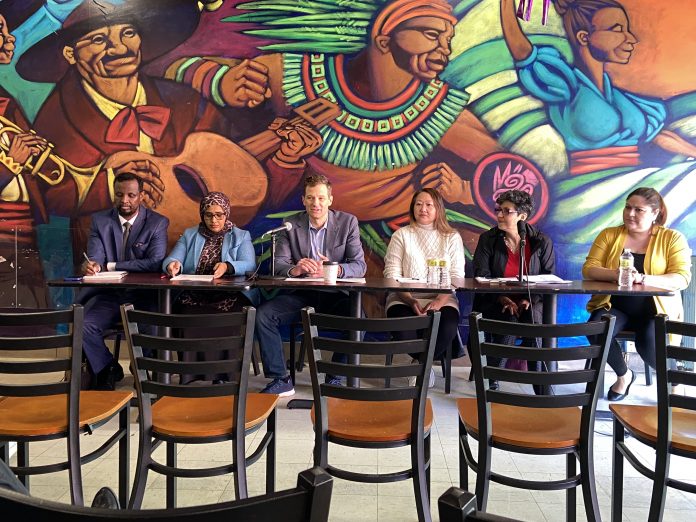 The Minnesota Department of Employment and Economic Development (DEED) has proposed a new initiative that would deliver career readiness services to Minnesota's immigrant workers.
The plan was revealed Thursday during a panel discussion at Mercado Central in Minneapolis. The department is seeking $470,000 to fund an Office for New Americans, which would connect the state's new residents with resources and training designed to help them navigate barriers they face in the workforce, according to DEED Commissioner Steve Grove.
"Immigrant workers are the backbone of our community, and we want to ensure they have access to the aid they need to be successful," Grove said.
The Office for New Americans proposal comes at a critical time when the United States is struggling to fill jobs because of a shortage of workers. Due to two years of travel restrictions related to the coronavirus pandemic, there are an estimated 2 million fewer immigrants in the U.S workforce by the end of 2021, according to analysis by the nonpartisan economic research organization, EconoFact.
According to Jennifer Byers, a director at the Minnesota Chamber of Commerce, the state is seeing a net loss in its workforce, a problem that has been exacerbated by pandemic related layoffs. A collaborative report by research firm New American Economy and The Minneapolis Regional Chamber found that immigrants have been integral in restoring Minnesota's economy, comprising 42.3% of workers in "essential services" in the Minneapolis-St Paul metro. Additionally, immigrants in the area possess 11.2% of spending power, a significant figure considering their population makeup of just under 15%.
Offices for New Americans (ONAs) are becoming key sectors in state agencies and mayoral offices across the country. They center various immigrant needs dependent on location, with the New York Department of State focusing on refugee aid and Miami-Dade County placing an emphasis on citizenship and naturalization, according to their respective websites. The DEED Office for New Americans would focus primarily on creating career pathways for Minnesota's new arrivals.
The effort is being led by Anisa Hajimumin, a Somali immigrant who is the assistant commissioner for immigrant and refugee affairs at DEED. Hajimumin began her role in June 2020. While she acknowledged the work DEED has done to aid immigrant workers, she said the new office would be transformative.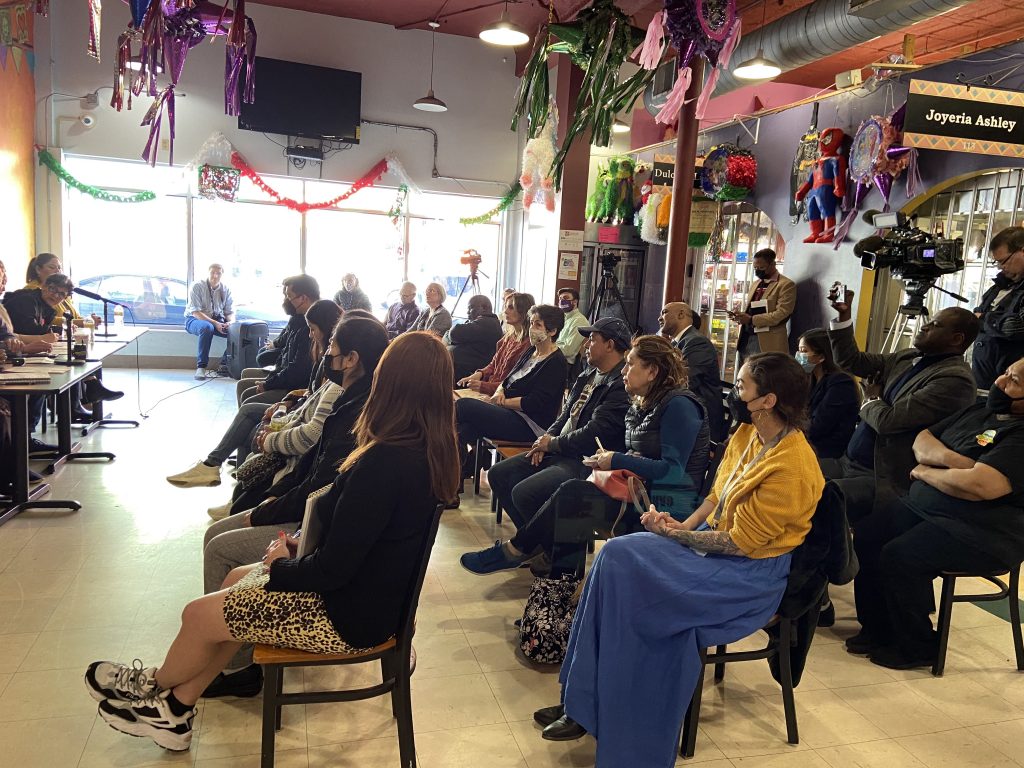 "We need to be proactive about creating a welcoming, safe environment for immigrants and refugees seeking workforce-related support," said Hajimumin.
One of the key focus areas of DEED's new initiative would be helping immigrant communities develop small businesses. Asad Aliweyd, who is originally from Somalia, and the founder of the New American Development Center, spoke about the challenges Somali immigrants face when entering new business endeavors.
Aliweyd noted the myriad of cultural nuances that hold many prospective Somali business owners back. In addition to common issues such as language barrier and skillset deficiencies, Aliweyd said that governmental support often lacks the knowledge and tools to effectively provide aid to Somali entrepreneurs. Specifically, Aliweyd noted issues in small business funding, saying that lending is often a problem due to interest-based transactions being frowned upon in Somali culture.
"We have unique business practices in our culture that they sometimes do not understand," Aliweyd said. "I think the Office of New Americans can help in providing more culturally specific aid."
Pang Vang, the owner of Rainbow Health Kare, which provides in-home healthcare services to people with physical or mental conditions, said DEED's new proposal resonated with her because she strived to hire immigrants for her business.
"In my experience, immigrant workers have been hardworking and willing to adapt," Vang said. "A lot of the time, they just need a boost to help them succeed."
Ekta Prakash is the CEO at CAPI USA, a Brooklyn-Park based family-services organization that aids refugees and immigrants in adjusting to their new environments. Prakash said as an immigrant from India herself, she liked to stay up to date with immigrant affairs at the state level, which is why DEED's panel interested her.
"It's so critical right now for us to be engaged in this conversation, so that we as a community can push for positive change," said Prakash.
Mercado Central is a mall that hosts Latino-owned small businesses on Minneapolis' Lake Street. Founded in 1992, the idea of the holiday began when a coalition of community organizers recognized a need for a space to promote Latino economic development, according to their website. In 1997, Mercado Central opened its doors for the first time, with featured vendors including restaurateurs, clothing stores, and gift shops. Today, Mercado Central is a major cultural hub, housing 35 businesses owned by Latino immigrants.
Immigrants in Minnesota make up 10% of the population, according to the American Immigration Council. The top country of origin for newcomers in the state is Mexico, with 12% of the total immigrant population hailing from there, followed by Somalia (8%), India (6%), Laos (5%), and Ethiopia (5%). More than one in ten workers in Minnesota is an immigrant, a figure comprising a significant portion of the state's labor force. The top industries for immigrants in Minnesota are healthcare and social assistance, manufacturing, retail trade, educational services, and accommodation and food services.
Grove, the DEED commissioner,  said that if the agency received the necessary funding, he was hopeful that the immigrant community and the state of Minnesota would flourish.
"It's the drive and grit that our newcomers have that makes them so central to our economy," Grove said. "Ultimately, it's hard to imagine a flourishing Minnesota without immigrants."

Panashe is a general assignments reporter.





(2 votes, average: 5.00 out of 5)


Loading...