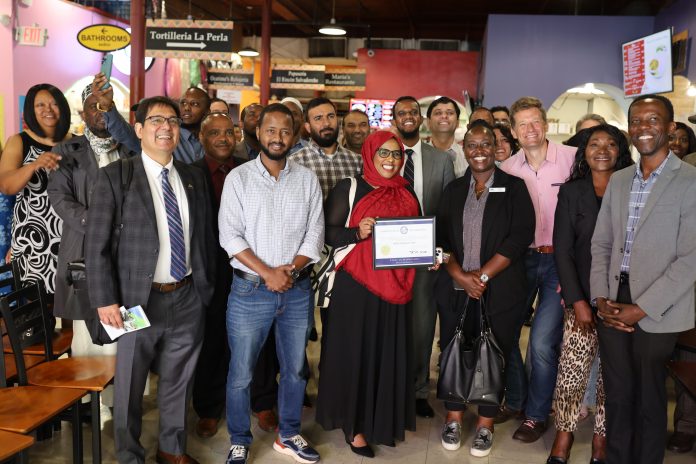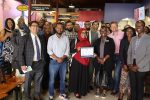 New research from the Minnesota Department of Employment and Economic Development (DEED) suggests a swift economic recovery from the early days of the pandemic, but the state's immigrants bear a grimmer reality.
At a community discussion Tuesday in Mercado Central, the Latino business mall in the East Lake district of Minneapolis, DEED's officials addressed the persisting economic roadblocks that immigrants run into. As a part of their Summer of Jobs Campaign, the state agency celebrated the work of the Office of New Americans (ONA) a novel interagency initiative that connects new immigrants to resources and training designed to help them navigate barriers they face in the workforce.
"We fought collectively for this office," said DEED Commissioner Steve Grove. "We all said that either it would be in the budget, or we would walk away, and we felt that the establishment of this office was the one thing we were not going to compromise on."
In July, Minnesota's unemployment rate was 1.8%, the lowest in the state's history, according to a DEED. The data illustrates a relatively quick bounce back from pandemic-induced layoffs. Nevertheless, Minnesotan immigrants continue to grapple with economic hardship. The Twin Cities host some of the widest racial disparities in economic achievement in the country, according to the United States Census Bureau. Minnesota has the second largest income inequality gap between blacks and whites in the nation, second only to the District of Columbia. People immigrating to Minnesota lack the necessary resources and connections to close these gaps, such as knowledge of language and culture and financial stability.
ONAs are increasingly becoming important as state and municipal governments across the country seek to help the newest community members integrate smoothly into the workforce. They cater to various immigrant needs specific to where in the country they are located. For example, the New York Department of State's ONA focuses on refugee aid, whereas the one in Miami-Dade County places an emphasis on citizenship and naturalization, according to their respective websites. DEED's Office for New Americans primarily focuses on creating career pathways for new immigrants.
Minnesota's ONA initiative was pioneered by Anisa Hajimumin, a Somali immigrant who until recently was the assistant commissioner for immigrant and refugee affairs at DEED. Hajimumin began her role in 2020. In her farewell speech, Hajimumin reiterated the value of listening to voices from every community.
"The Office of New Americans is transformative, but we can't stop there," Hajimumin said. "When the community is part of the conversation, state legislators are pushed to do their job."
The ONA arrived at a critical time, according to Jennifer Byers, the executive director of Minnesota Chamber of Commerce, who said that the state saw a net loss in its workforce due to more people leaving than coming in. She attributed much of the decline to layoffs stemming from the coronavirus pandemic shutdowns .
Immigrants in Minnesota make up 10% of the population, according to the American Immigration Council. The top country of origin for newcomers in the state is Mexico, with 12% of the total immigrant population hailing from there, followed by Somalia (8%), India (6%), Laos (5%), and Ethiopia (5%). More than one in ten workers in Minnesota is an immigrant, a figure comprising a significant portion of the state's labor force. The top industries for immigrants in Minnesota are healthcare and social assistance, manufacturing, retail trade, educational services, and accommodation and food services.
A 2021 collaborative report by the research firm New American Economy, and The Minneapolis Regional Chamber found that in 2019, immigrants and refugees had a $1.2 billion in spending power, and paid more than $443 million in taxes.
Abdiwahab Mohamed, who will take over from Hajimumin temporarily as ONA assistant commissioner, said that he was excited to embark on his new journey. Mohamed said everyone deserved a chance at a good quality of life, and that he believed ONA was a critical step toward prosperity for immigrants in the state.
"I have the honor of being able to do this work, and I believe every immigrant and refugee has a place here," Mohamed said.
Ian Oundo, a Ugandan American businessman, said he admired the work that had been done to transform lives through ONA. The survival of the office, he said, was critical for the advancement of Minnesota's immigrants.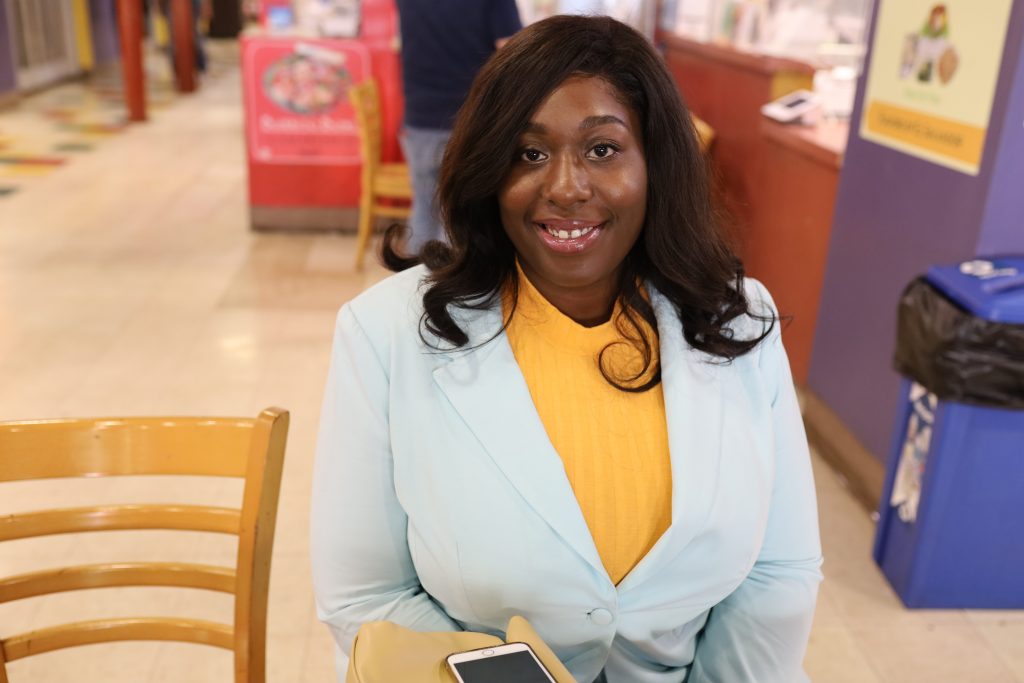 "As Anisa [Hajimumin] leaves, we are going to make sure that we continue the work that she has started," Oundo said.
Ekta Prakash, the CEO at CAPI USA, a Brooklyn-Park based family services organization that aids refugees and immigrants in adjusting to their new environments, said that immigrants have been essential in shaping American society.
"We need to be persistent and resilient," Prakash said. "We play a very important role. This country was built by refugees and immigrants. I feel like there's a great opportunity that we have to maximize our skills and continue to drive the state's economy."
Ose Sesay, a Nigerian American consulting firm founder and strategist, urged members of immigrant communities to get involved whenever they could to push for change.
"I came here today as a small business that serves immigrants and refugees," Sesay said. "I want to make sure I'm a part of this conversation."
Lisa Perez, a local business owner, said supporting immigrants is so critical, and their recruitment was necessary to diversify the skills in the workforce.
"Supporting immigrants is so crucial because it helps us optimize our economy by utilizing everyone's skills," Perez said.
Panashe is a general assignments reporter.





(1 votes, average: 5.00 out of 5)


Loading...