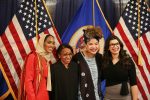 It's been six months since Zaynab Mohamed, Clare Oumou Verbeten, and Erin Maye Quade sailed to victory in Minnesota's state senatorial elections, jointly making history as the first Black women to do so in the state's 165-year existence. Having concluded their first legislative session in May, Mshale asked the senators to reflect on their experiences as new lawmakers.
"We came out of those chambers [after the swearings-in at the Capitol] and saw hundreds of people who had been waiting many years for that moment," Verbeten said.
The three senators all agreed that the new senate "looks more like Minnesota." The state is home to around 400,000 residents who identify as Black or African American, 125,000 of whom were born in Africa, according to a study the Minnesota Department of Employment and Economic Development published in 2020. As their population grows, more Minnesotans of African descent are increasingly venturing into politics, many of them successfully.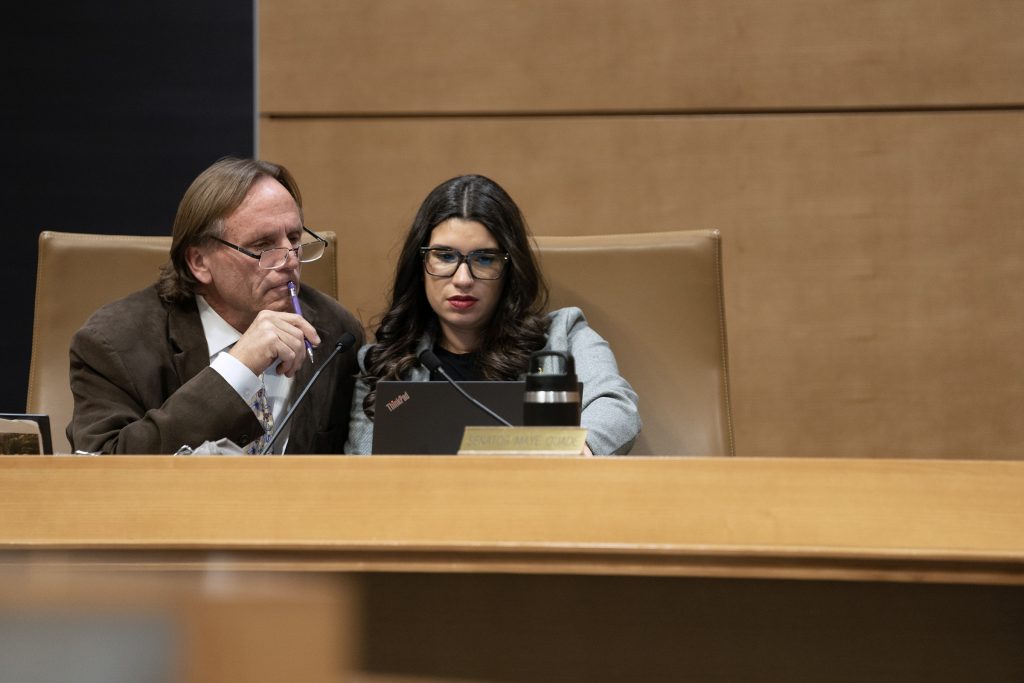 Mohamed and Verbeten, who are respectively descended from Somali and Senegalese immigrants, are the only women senators in this legislative term with recent ties to Africa. Quade, while not from a family of immigrants, doubly made history as one of the first Black women, and the first openly lesbian senator in the state's history.
Before they could even process the magnitude of their victories, the three senators had to hit the ground running, working on some of the most transformative pieces of legislation the state has ever seen. Notably, Mohamed, who represents District 63, was the chief sponsor of the "Driver's License for All" bill, which allowed immigrants in Minnesota to obtain state-issued driver's licenses. It was signed into law in March. In a session she described as "exciting, hopeful, and transformational," the Somali American legislator said she has enjoyed watching the fruits of her labor manifest so far.
"Watching all the ideas I was able to present change lives has been one of my proudest moments [in the senate] thus far," she said.
And Verbeten supported and advocated for Minnesota's largest-ever infrastructure bill, which allocated $2.6 billion for the repair of roads and bridges across the state. The bill will  funnel millions of dollars into her district, she said.
"It's high time Minneapolis and St. Paul get the resources to build their communities," Verbeten said.
As her colleagues pushed for their respective bills, Quade was making strides in education. One of the laws she fiercely defended was the "Minnesota Reading to Ensure Academic Development Act" (READ Act), which Gov. Tim Walz signed in May to ensure grade-level reading for all Minnesota students. She also pushed for reproductive rights and rights for pregnant and nursing mothers. As a mother, Quade said issues pertaining to children and families resonate with her. In the next legislative session, she said she would like to see a bill that guarantees insurance coverage for fertility services.
"It's a huge family equity issue that I would like to address in my remaining time in office," Quade said.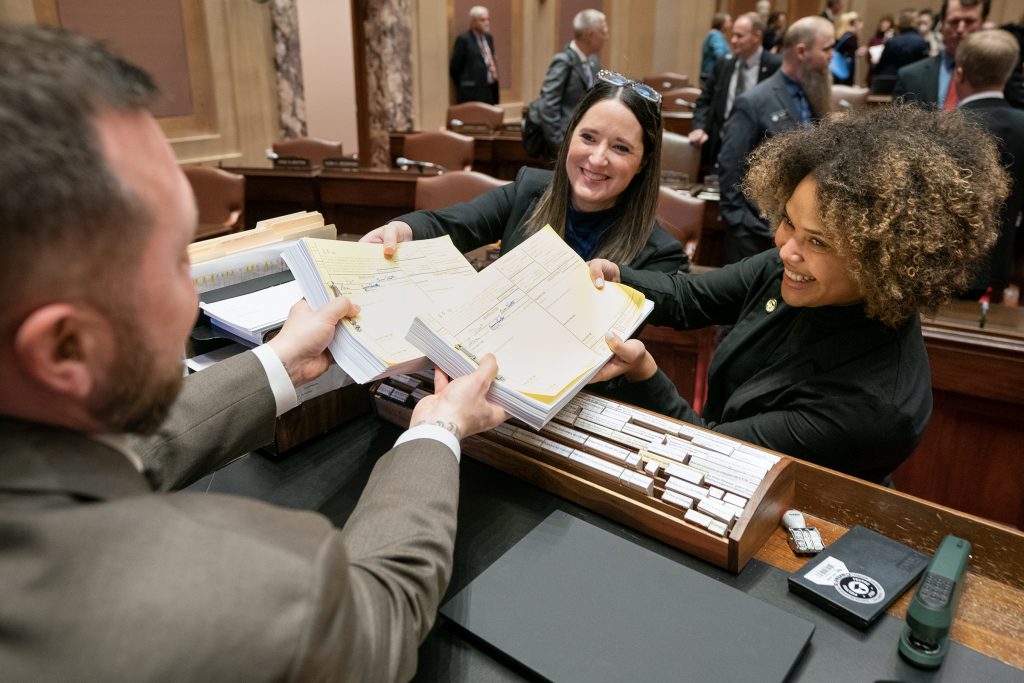 But walking the halls of power hasn't spared the three lawmakers from challenges. Being the first Black women in their positions has left them feeling like "the guinea pigs" and heaped on them the burden of representing their race. Minnesota's senate has historically been predominantly white, so the senators said they must remember to advocate for themselves as they advocate for the people in their respective districts.
"The Capitol is not a space that's designed for people who look like me, and that's been a huge challenge for me," Mohamed said.
Fortunately, the senators said they have each other, and therefore have not had to face the struggles alone. Mohamed said she had formed a sisterhood with her fellow Black women senators that helped her navigate hardships. Quade and Verbeten echoed her, with the former sharing that they all "talk every day," and the latter adding that having her office adjacent to Mohamed's made it easier for them to connect. Verbeten added that she has a group photo of herself with Mohamed, and Quade in her office.
"I can only imagine the Black legislators who came in here alone," Verbeten said. "We're so fortunate to have each other."
The senators all said they learned more about themselves through the highs and lows of their new roles, with a common theme being that they were stronger than they initially thought they were. Quade, for instance, spoke about having to defend a bill while her daughter was in the pediatric intensive care unit. She said she became stronger as she simultaneously navigated her first session and first-time motherhood.
"There were so many times I missed my baby, but I learned to persevere and rely on my peers for support when I needed to," Quade said.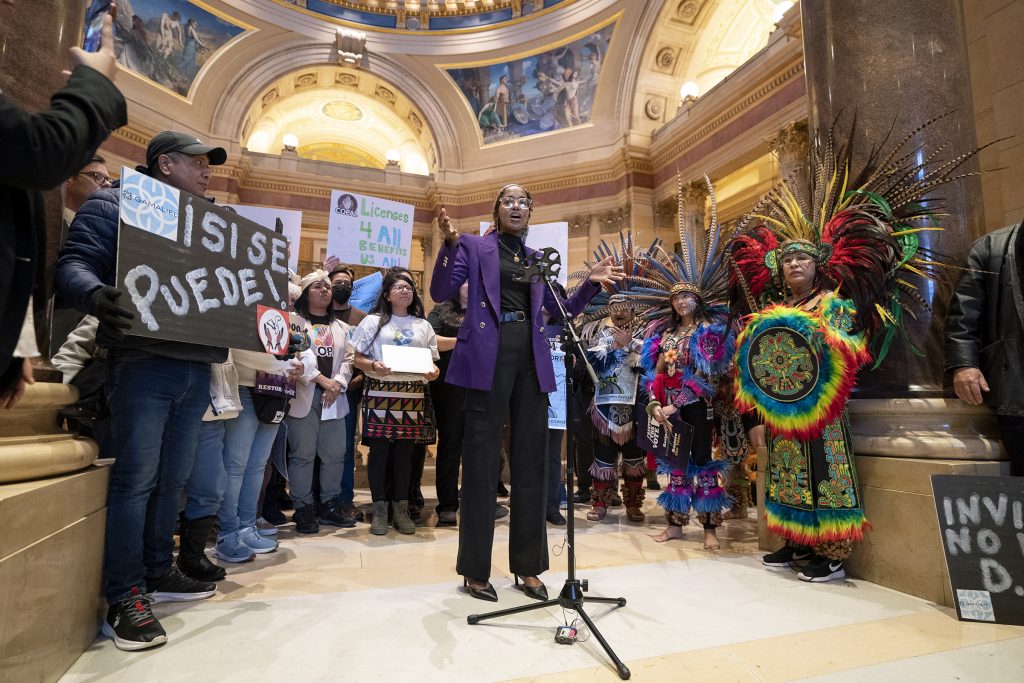 The trailblazing senators imparted words of wisdom for those in underrepresented communities who aspire to be in their positions in the future. Quade advised them not to fall into the trap of believing that one must wait for an arbitrary level of professional success before pursuing political dreams.
"We often tell ourselves we need to be credentialed in a certain way, and we don't," Quade said. "Our legislative body is made up of citizens. You don't have to have experience being a lawyer, city council person, or mayor before you decide you want to create change."
Mohamed and Verbeten agreed, adding that having unique identities can make campaigning an uphill battle. However, they said she believed the unique experience of belonging to an underrepresented group is one trait that prepared them for their success.
"People will always underestimate you, but never dim your light," Mohamed said.
Panashe is a general assignments reporter.





(2 votes, average: 5.00 out of 5)


Loading...