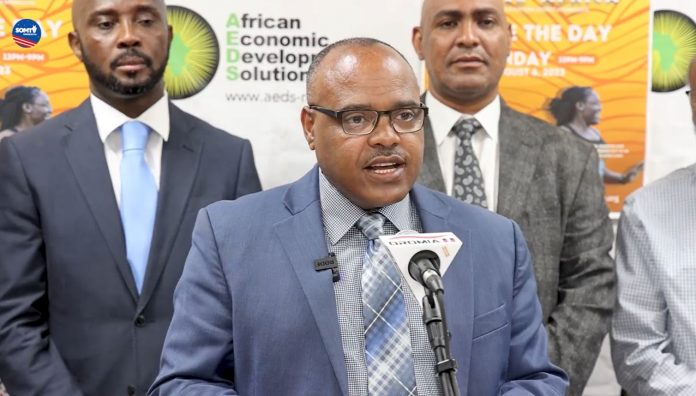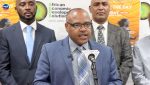 The Little Africa Festival is returning to Hamline Park in St. Paul on August 6th.
It's the festival's 9th anniversary celebrating African culture – including fashion, art, music, and economic empowerment under its core objective.
Dr. Gene Gelgelu, executive director of African Economic Development Solutions (AEDS) which organizes the annual event, told a press conference to expect a "bigger and better festival."
"We will have more food and actors and more people coming out to celebrate our diversity, beauty and resilience of African people in Minnesota and around the world," Dr. Gelgelu said, adding that the festival will be livestreamed for the first time so people around the world can also participate.
Dr. Gelgelu also revealed to the press that his organization will be announcing the construction of Little Africa Plaza at 678 Snelling Avenue which will serve as a cultural and entrepreneurial center and future headquarters of AEDS. The center will also house an African museum in addition to halal grocery stores and other businesses.
"Groundbreaking will be this year and construction will be completed in 2024," Dr. Gelgelu said, adding that more information regarding Little Africa Plaza will be coming soon.
He told Finance & Commerce in February that AEDS has purchased the 100-year old building at 678 Snelling and it will involve a $5.5 million adaptive reuse that will be a "cultural center for entrepreneurship." The building is just a few feet from where Little Africa was launched in 2013.
The Little Africa Festival will run from 12 pm-9 pm on August 6 at Hamline Park, located at 1564 Lafond Ave, in Saint Paul. Metro Transit's Green Line train is a five-minute walk from the venue.
Mshale is a media sponsor of the festival.
More information about the festival can be found at littleafricafest.com.





(1 votes, average: 5.00 out of 5)


Loading...