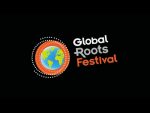 The Cedar Cultural Center will favor Africa and the African diaspora when their Global Roots Festival rolls out September 25th – 27th this fall. The festival offers accessible, free, and family friendly opportunities to hear new music from across the globe.
On Tuesday, the middle of the celebration, the Cedar features a double-hitter.  As the sun sets the doors will open at 7 pm for Madalitso, a Malawian street-busking duo blending Chichewa and Ngoni ceremonial music into tempting danceable bliss. The duo's setup comprises a homemade one-string slide bass (Babatone), a cowskin foot drum thumped with the heel, and a 4-string guitar.
Then under a waxing moon, Ethiocolor led by Melaku Belay takes the stage at 9 pm. With traditional Ethiopian Azmari instruments and dance, the band produces a high energy and rootsy sound. Melaku and his ensemble are also dedicated to traditional instruments and dance.

Flanking Tuesday night's Africa-rich show, House of Waters performs Monday evening. Their once five-member band has distilled to two members who yet carry on the music of their former bandmates. Festival attendees will hear echos of AfroBeat, Senegalese, and even the whisper of Solo Cissokho's kora from musicians Max ZT and Moto Fukushima. Monday also features Ana Everling, singer and visual artist from Republic of Moldova.
The Festival concludes Wednesday night with La Perla, a trio of women interpreting the musical tradition of the Colombian Caribbean.
They will be followed by quintessential musician, Waahli, now living in Montreal, raised by Haitian parents. Waahli's musical licks truly represent the crossroads of rap and Afro-beat and are a tribute to Haitian culture.
Visit the Cedar website for more info at this link.
Susan is based in Minneapolis and reports on general assignments for Mshale with a focus on entertainment. In addition to reporting, she is also a writer, poet, teacher and coach.





(1 votes, average: 5.00 out of 5)


Loading...