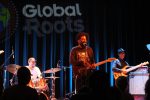 As Minnesota has shifted its immigrant population from Scandinavian-European to a broader, more colorful global immigrant citizenry, so too has the Cedar Cultural Center transitioned from its Nordic Roots Festival to Global Roots Festival.
This year, the three-day event, September 25 – 27, included acts from many countries and five of the seven continents. Hundreds of people attended, some returned every evening, others joined the audience for one specific show.
Program manager, Robert Lehmann, said the entire festival's open to the community free of charge, funded by various sponsors and grants including the Minnesota Legacy Amendment.
It's not a case of you get what you pay for…though the festival's free, the music is priceless.
Ana Everling and Robert Palos were up first on Monday evening with ethereal sound that won the audience over immediately. Everling's voice was a full range of dulcet notes and rich memories including one about her grandmother's lullabies.
Following the Eastern European/Balkan act was House of Waters, comprised of six-stringed bassist Moto Fukushima  from Japan and hammered dulcimer player Max ZT. They were joined by guest drummer Juan Chiavassa  originally from Argentina, but as are the other band members, now residing in the US.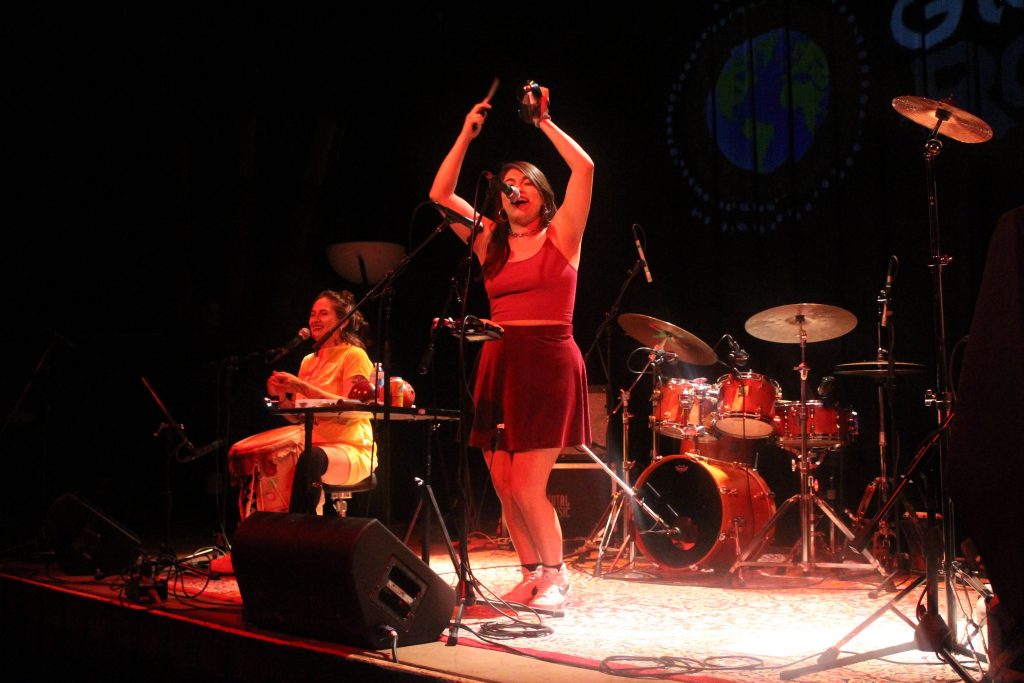 The Cedar's mission to promote intercultural appreciation and understanding through the presentation of global music and dance was fully realized even in this first night of the festival.
As House of Waters band member Max ZT said, "There's a lot of education to be gained in non-institutional arenas. Thank the Cedar for providing that platform via Global Roots."
Monday night's crowd was modest, but appreciative. The fully-seated audience filled over 120 seats. It was the calm before the storm.
The second evening of Global Roots Festival saw the largest turn-out in attendees as well as the loudest and largest bands of the festival.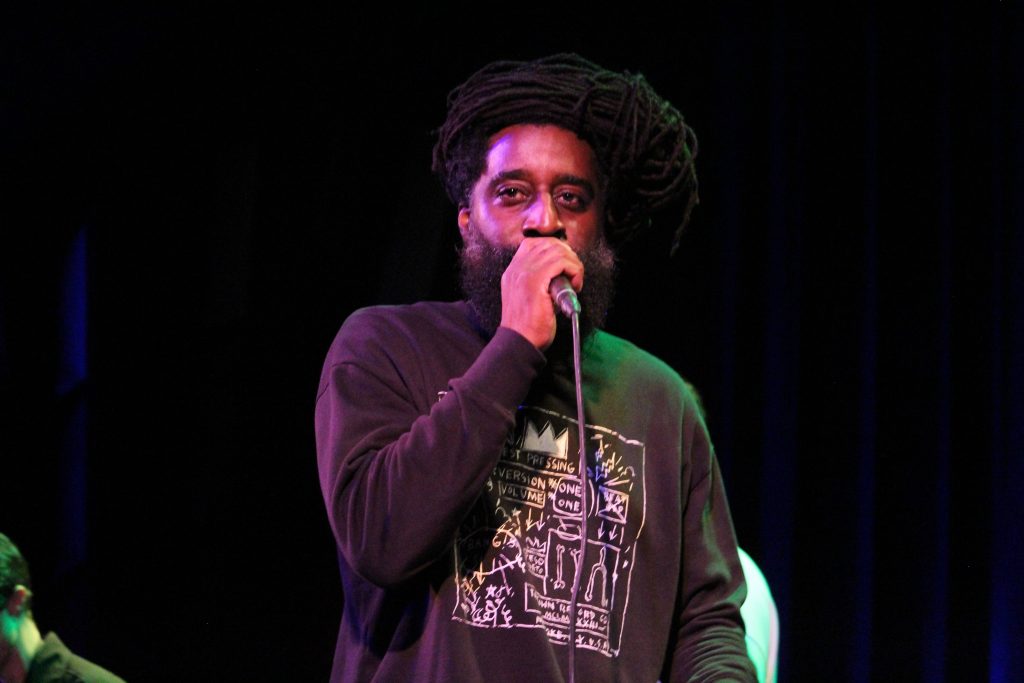 Madalitso, a Malawian band of two, avoided their visa problems from a previous engagement at the Cedar and opened the evening. The Cedar's floor was filled with would-be dancers, eager for the show. Madalitso offered an appetizer, a segue from last night's moody, soulful sound.
Madalitso, hailing from Lilongwe, Malawi, relies on a four-string guitar and a babatone, a one-string washtub-type bass that's neck is so long, a narwhale in the ocean comes to mind. The pair sit to play their music, which is interspersed with whistles and yodels that the crowd, in their excitement, quickly parrot back.
With the audience's palate prepped, Ethiocolor walked on stage enabling the Cedar to fully realize its mission: promoting intercultural appreciation through global music.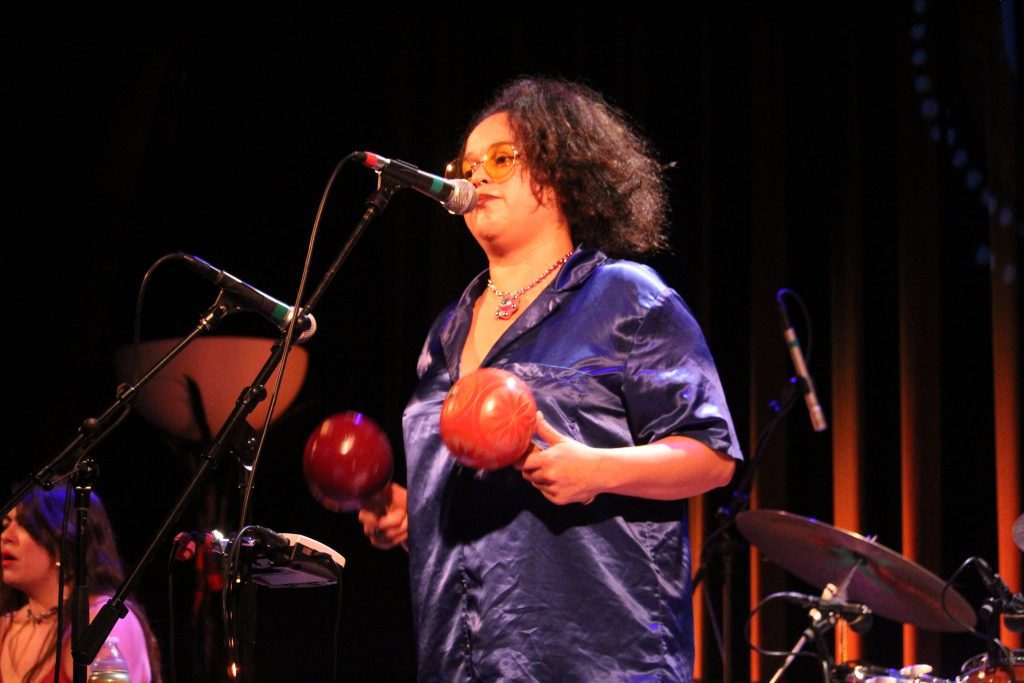 This band from Ethiopia plays instruments most of the audience has never seen before: a masengo, which is a single-stringed bowed lyre, a kebero, which is a double-headed drum, and two krar, which is a bowl-shaped lyre that's plucked.
Ethiocolor's contribution to the festival looked and sounded like an amalgamation of rock opera, ballet, and tent-revival meeting complete with the shimmy of shoulders, eskista dancing, mimicking the tremors experienced in some religious gatherings.
The founder of Ethiocolor, Melaku Belay, called out to the 400 people in the crowd, "Music is not only for dancing, music is healing ourselves!"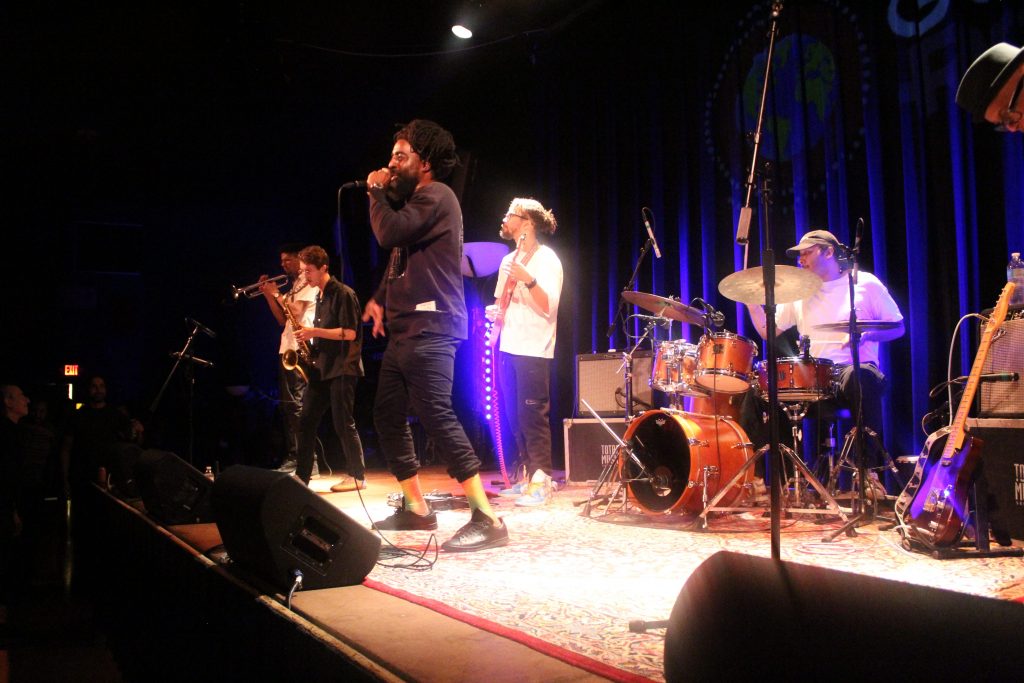 The festival's third night began with a trio of Colombian female musicians who strictly beat out their music on drums and other percussive instruments. Many in attendance had been there the previous two nights, but many audience members were new and there to primarily hear this South American band.
The many languages that have been heard on stage over the festival—Romanian, Spanish, French, Ethiopian, English, and more—are eclipsed by the language of music. La Perla made their message known through rhythm, facial expression, and body language. The energy of Diana Sanmiguel, Karen Forero, and Giovanna Mogollón who form La Perla was high and infectious.
Robert Lehmann had been looking forward to ending the festival with Waahli, a hip hop band out of Montreal. The founder, Waahli, shared his enthusiasm, "I'm really happy that the arts and culture is coming back live and we can create together," he said.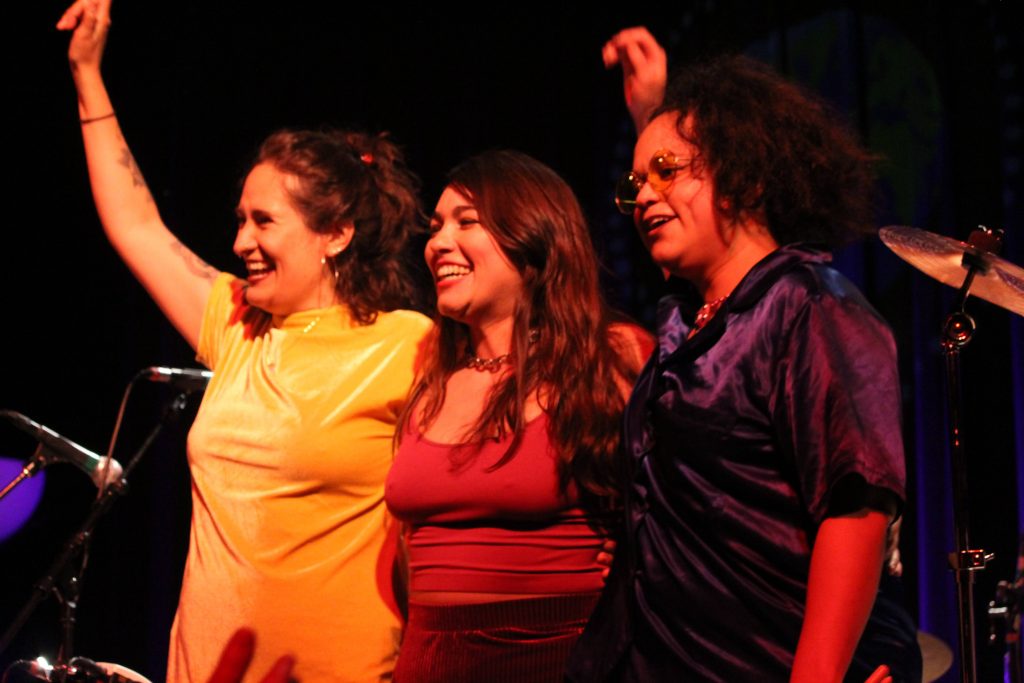 Every night of the Cedar's festival held appeal to people of many ethnicities. Also gratifying to the Cedar was the influx of both youth and elders. Waahli's show proved true in this respect as well. Both young and old gyrated and grooved to the tunes, hanging in until their late finish after 11 pm.
Waahli alluded to the multigenerational connection to music when he said, "When you leave your home and relocate in another country, it's hard. It takes many generations to establish yourself."  Music offers a cohesive element to link generations and diverse people to one another.
Susan is based in Minneapolis and reports on general assignments for Mshale with a focus on entertainment. In addition to reporting, she is also a writer, poet, teacher and coach.





(1 votes, average: 5.00 out of 5)


Loading...