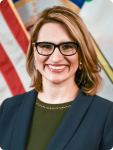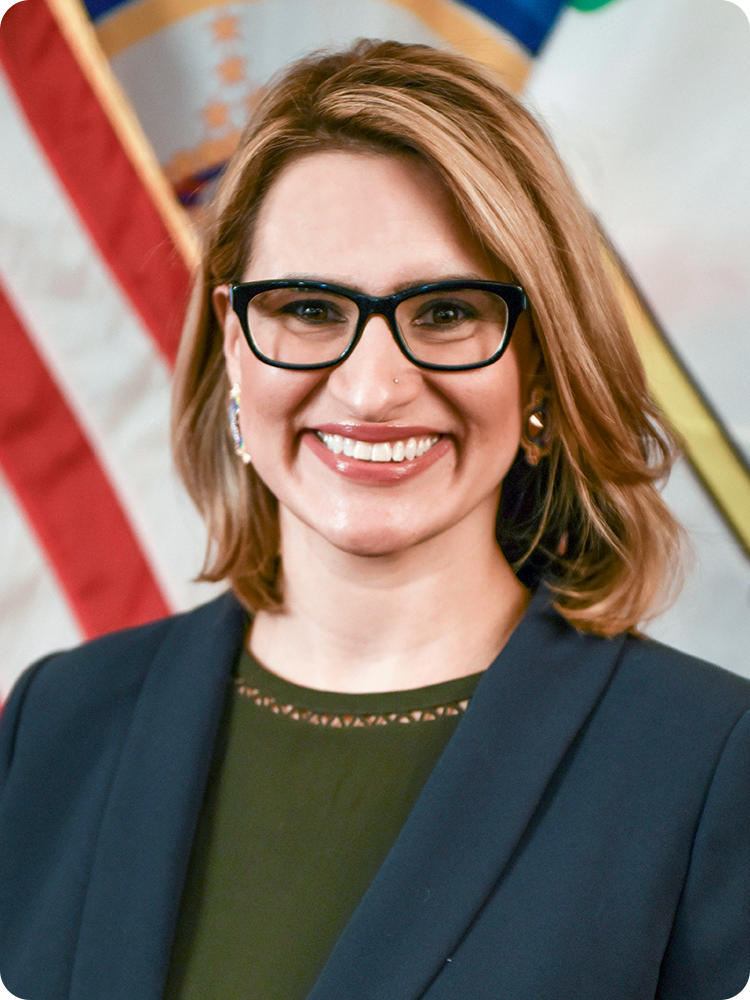 Mshale interviewed Minnesota Lt. Governor Peggy Flanagan today on the state's COVID-19 response and impact on the African immigrant business community as well as the broader community. Lt. Governor Flanagan is the second Native American woman elected to statewide executive office in the United States and first minority woman elected to a statewide office in Minnesota.
Interview has been edited and condensed for clarity.
Mshale: My condolences and those of our staff for the loss of your brother to COVID-19.
Lt. Gov. Flanagan: Thank you so much Tom, I appreciate the outpouring of support and well wishes we have received from the community. This pandemic is dangerous and it hits you right at home when someone close to you succumbs to it.
Mshale: On the governor's COVID-19 $30 million small-business loan fund, we are hearing from our community that many are not able to qualify when it comes to the 20% collateral or personal guarantee or insufficient business records, what can be done to help these businesses?
Lt. Gov. Flanagan: That is a situation we sympathize with and the governor is very determined to ensure that as many businesses as possible are able to access the funds. DEED, and especially Deputy Commissioner (Hamse) Warfa, is taking the lead to ensure businesses in the African community and other minority businesses are able to get the assistance they need through this fund by working with organizations like ADC and NDC to make this a reality.
I know some of those organizations might have their own specific requirements but Deputy Commissioner Warfa is working to make sure the small businesses are not overly burdened in trying to access the help they need.
Mshale: What is the state doing to get its messaging out using ethnic media who have forwarded a formal proposal on how the state can do this?
Lt. Gov. Flanagan: I am aware of the proposal to use ethnic media as they play a critical role in informing communities that would otherwise be left out. I encourage ethnic media who are also small business to tap into the governor's $30 million fund for business which has loans that can be repaid for up to 30 years. The administration is however looking to see if additional funds can be obtained for further messaging in ethnic media.
Additionally, the state has also given grants of $600,000 to community organizations to assist with COVID-19 responses in their respective communities.
Mshale: Is the Governor out of self-quarantine and is he going to extend the stay-at-home order, and how do you gauge the success of the stay-at-home order?
Lt. Gov. Flanagan: Yes, the governor is out of self-quarantine and I am pleased to say that based on the modelling the health professionals are giving, the governor's stay at home order is definitely having success. The governor is going to announce in the next few days on whether he is going to extend the stay-at-home order.
Mshale: One last question in the few minutes we have. As you know many African immigrants are the majority of workers in many senior living settings and they are expressing concern on their personal protection.
Lt. Gov. Flanagan: This is a concern to all of us as they take care of some of our most vulnerable in our state. The state is working extremely hard to source as much personal protective equipment as it can but I am sure you have heard unfortunately how we are having to compete with other states for them and the shortages countrywide have been really frustrating. Let me assure them that we are working really hard on this.
Mshale: Thank you for your time Lt. Gov. Flanagan.
Lt. Gov. Flanagan: Thank you so much Tom.

Born and raised in Kenya's coastal city of Mombasa, Tom is the Founder, Editor-in-Chief and Publisher of Mshale which has been reporting on the news and culture of African immigrants in the United States since 1995. He has a BA in Business from Metro State University and a Public Leadership Credential from Harvard's Kennedy School of Government. He was the original host of Talking Drum, the signature current affairs show on the African Broadcasting Network (ABN-America), which was available nationwide in the United States via the Dish Network satellite service. On the show, he interviewed Nobel laureates such as 2004 Nobel Peace prize winner, Professor Wangari Maathai, the first woman from Africa to win the peace prize and heads of states. Tom has served and chaired various boards including Global Minnesota (formerly Minnesota International Center), the sixth largest World Affairs Council in the United States. He has previously served as the first Black President of the Board of Directors at Books for Africa. He also serves on the boards of New Vision Foundation and the Minnesota Multicultural Media Consortium. He has previously served two terms on the board of the United Nations Association. An avid runner, he retired from running full marathons after turning 50 and now only focuses on training for half marathons.





(No Ratings Yet)


Loading...