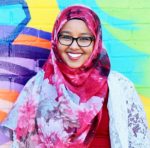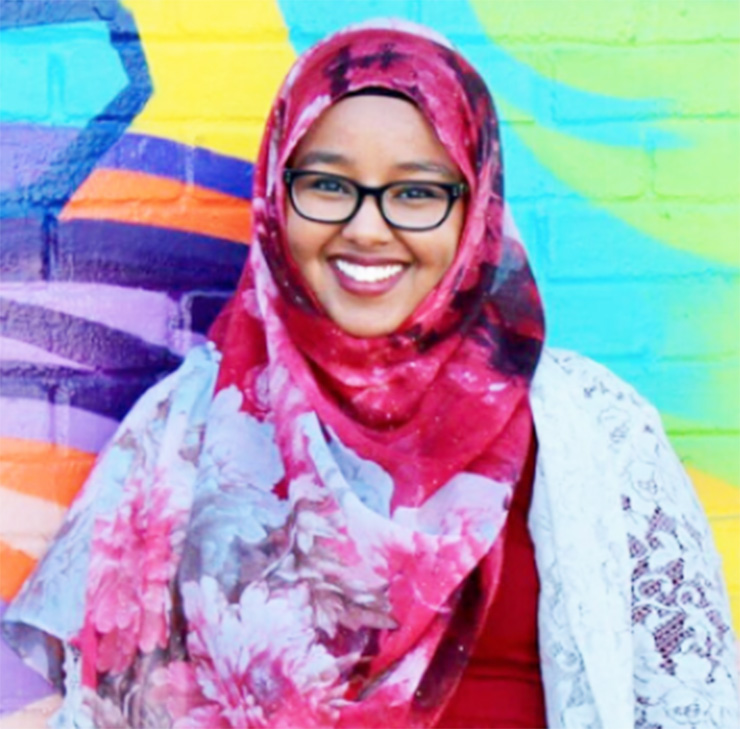 Qorsho Hassan, a fifth grade teacher at Gideon Pond Elementary School in the Burnsville-Eagan-Savage School District is among ten finalists for this year's Minnesota Teacher of the Year, Education Minnesota, the statewide 86,000 member educators union announced today. Education Minnesota organizes the annual Teacher of the Year program.
There were 135 candidates in the running before the panel selected the final 10..
Gideon Pond Elementary Principal Dr. Chris Bellmont described Hassan as a "a game changing educator" last year on the District's website when she was honored as a leader in equity and inclusion. Bellmont went to to say "She is able to partner with families, students, and colleagues in creating a sustained, extraordinary trajectory for student academic and social growth. There is no limit to the positive impact Qorsho will have on students and our entire community."
The 25-member selection panel will meet on June 13 to conduct individual interviews with the 10 finalists to cast votes for the winner. Education Minnesota said due to the COVID-19 pandemic, which has led to stay at home orders from Governor Walz, the previously scheduled Minnesota Teacher of the Year banquet on May 3 at the Saint Paul RiverCentre has been postponed until further notice.
The 2019 Minnesota Teacher of the Year, Jessica Davis of South St. Paul Secondary School in South St. Paul, will announce this year's honoree. Due to the coronavirus pandemic, the date and venue for the announcement will be announced at a later date.
Below is the full list of the finalists, which is notable in its diversity: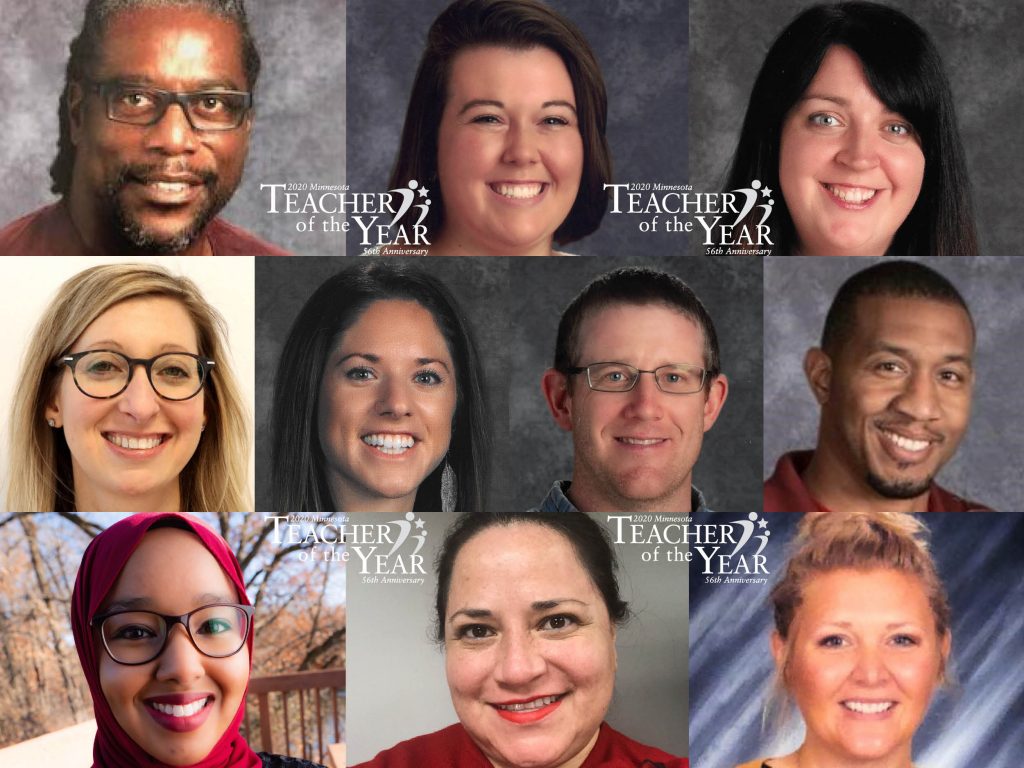 DeWayne Combs, Saint Paul Public Schools, Murray Middle School, physical education, grades 6-8 
Katie Coulson, Rosemount-Apple Valley-Eagan School District, Thomas Lake Elementary School, elementary, grade 4  
Shannon Finnegan, Hopkins Public Schools, Hopkins High School – Hopkins Achievement Program alternative program, social studies, grades 10-12 
Qorsho Hassan, Burnsville-Eagan-Savage School District, Gideon Pond Elementary School, elementary, grade 5 
Maya Kruger, St. Anthony-New Brighton School District, St. Anthony Middle School, language arts, grade 6 
Ryan (Caleb) Larson, Pine City Public Schools, Pine City Junior/Senior High School, English, grades 8 and 9 
Omar McMillan, Richfield Public Schools, Richfield STEM School, elementary, grade 4 
Rachel Steil, Stillwater Area Public Schools, Stillwater Area High School, English/journalism, grades 10-12 
Maria Villavicencio, Eden Prairie Schools, Eden Lake Elementary School, elementary, grade 1 
Katie  Watland, Lake Park Audubon School District, Lake Park Audubon High School, science, grades 7 and 8 

Born and raised in Kenya's coastal city of Mombasa, Tom is the Founder, Editor-in-Chief and Publisher of Mshale which has been reporting on the news and culture of African immigrants in the United States since 1995. He has a BA in Business from Metro State University and a Public Leadership Credential from Harvard's Kennedy School of Government. He was the original host of Talking Drum, the signature current affairs show on the African Broadcasting Network (ABN-America), which was available nationwide in the United States via the Dish Network satellite service. On the show, he interviewed Nobel laureates such as 2004 Nobel Peace prize winner, Professor Wangari Maathai, the first woman from Africa to win the peace prize and heads of states. Tom has served and chaired various boards including Global Minnesota (formerly Minnesota International Center), the sixth largest World Affairs Council in the United States. He has previously served as the first Black President of the Board of Directors at Books for Africa. He also serves on the boards of New Vision Foundation and the Minnesota Multicultural Media Consortium. He has previously served two terms on the board of the United Nations Association. An avid runner, he retired from running full marathons after turning 50 and now only focuses on training for half marathons.





(1 votes, average: 5.00 out of 5)


Loading...