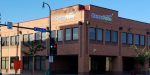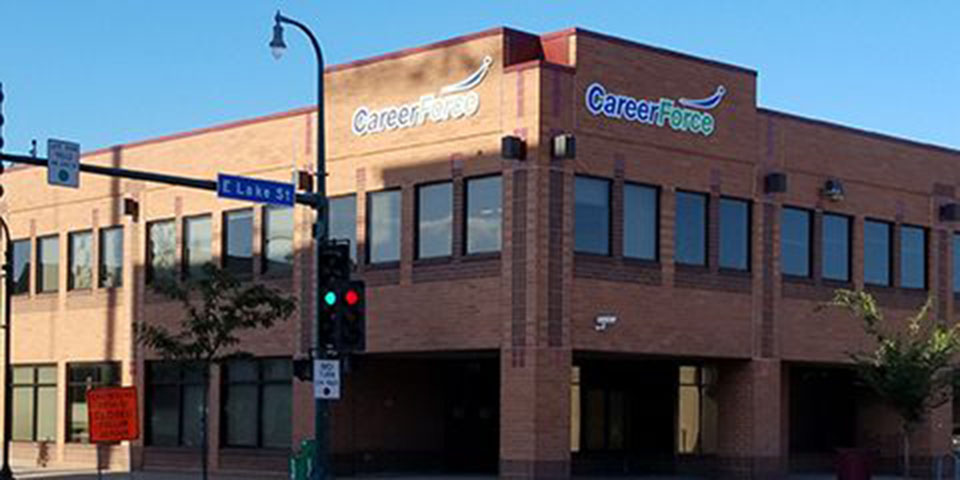 The Stay at Home order is lifted, but that doesn't mean it's a complete return to normal. Governor Walz asks us to #StaySafeMN to continue to slow the spread of the COVID-19 virus and keep those most vulnerable to severe complications from the illness as safe as possible during the weeks and months ahead. As more businesses reopen with safely plans in place, many people who lost their jobs during the COVID-19 crisis are starting to go back to work.
If you are looking for work now, you should know that many Minnesota employers are currently hiring. CareerForce can help you connect with employers hiring now – at no cost to you. You can find connections to family sustaining jobs with opportunities for advancement through CareerForce. All CareerForce services continue to be offered online or over the phone. Services are available in languages other than English. All CareerForce services are free. You can find out more on CareerForceMN.com.
As we begin down the long road to economic recovery, it is important to recognize that while COVID-19 has impacted nearly every Minnesotan in one way or another, there has been a disparate impact on Minnesotans of color and Indigenous residents. Across state government, and within the Minnesota Department of Employment and Economic Development (DEED), we are working hard to address these disparities.
The first step in addressing disparities is defining them. One stark disparity we see at DEED is in loss of employment as revealed in applications for unemployment benefits. Based on Unemployment Insurance applications received between March 16 and May 9, we calculated that 17.8% of all white people in Minnesota's labor force have applied for benefits, while 31.4% of People of Color and Indigenous people in Minnesota's labor force have applied for benefits. For Black people, that share of the labor force that has applied for unemployment benefits is slightly higher at 33.2%.  This is a startling and sobering statistic: since mid-March nearly one in every three Black people in Minnesota's labor force has applied for unemployment benefits after losing their job or having their hours significantly reduced.
At DEED, we are working to help people through the current crisis. We're proactively engaging in outreach with Minnesota communities through a series of weekly telephone calls. We've invited more than 200 community leaders to ask us questions by phone, starting back in April. We're also engaging via forums organized by elected leaders, as well as in community news publications like Mshale, and on radio and TV.  We strive to share information as clearly, quickly and transparently as possible.
We want workers to know that unemployment insurance benefits exist precisely to help people who have been laid off or had their hours reduced through no fault of their own. If you have been laid off from your job or had your hours reduced because of COVID-19, you deserve assistance. You may even qualify if you work two jobs, if you are an independent contractor, or if you are self-employed. If you are an immigrant with legal authorization to work in the U.S., you may be eligible for unemployment insurance benefits and it will not have an impact on a public charge determination. You can get answers to many common questions and apply for unemployment benefits at uimn.org.
Minnesota workers were among the first in the country to receive emergency unemployment benefits passed by Congress in late March. On April 8, eligible workers began receiving a temporary additional $600 a week in unemployment compensation, and this additional compensation is slated to continue through the end of July. Benefits for those who were nearing the end of their regular 26 weeks of unemployment benefits were extended by 13 weeks starting April 15. And emergency benefits payments began to eligible self-employed Minnesotans on April 24.
We also want workers to know that applying for unemployment benefits through the Unemployment Insurance office or getting job search assistance through CareerForce does not cost you anything and you don't need to pay someone else to access these services.
The past two months have been hard and have revealed the racial disparities and inequality that existed in Minnesota, long before the COVID-19 crisis.  DEED and other agencies are identifying who has been most negatively impacted by the current crisis and are targeting resources to help them now. As we move into economic reopening and recovery we will rebuild based on core values of prosperity, security and community. When we rebuild, we will create a more equitable Minnesota.
Hamse Warfa is Deputy Commissioner for Workforce Development at the Minnesota Department of Employment and Economic Development.  You can reach Deputy Commissioner Warfa at officeofeconomicopportunity@state.mn.us.

Appointed in April 2019, Deputy Commissioner Warfa is the highest ranking African immigrant in Minnesota government. In his role at DEED, Deputy Commissioner Warfa oversees Minnesota State's Employment and Training programs, the Office of Economic Opportunity, Minnesota's CareerForce resources and the Governor's Workforce Development Board. He is Minnesota's Authorized Representative with the U.S. Department of Labor for all Employment and Training Programs. Warfa holds a Masters in Organizational Management and Leadership from Springfield College in Massachusetts, as well as a Bachelor of Arts in Political Science from San Diego University.





(No Ratings Yet)


Loading...