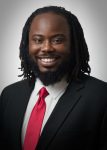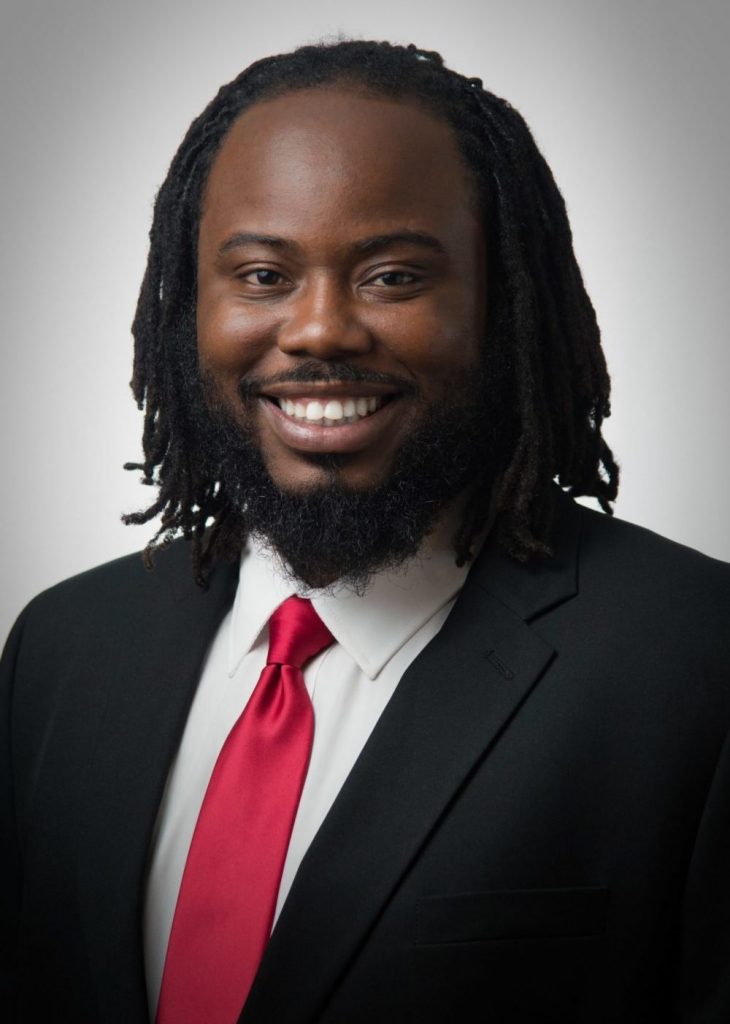 Liberian born Alexander Deputie has put his name in the running as a state senator for Minnesota Senate District 67 as the endorsed candidate by the state's Republican Party.  Deputie, a small business owner and longtime resident of the district is running on a platform advocating for limited government and greater personal liberties.
"I live on the east side of Saint Paul," he said. "The east of Saint Paul is a very diverse place, it has a lot of potential."
Senate District 67 includes Saint Paul's East Side and portions of Ramsey County. The District is among the most culturally and ethnically diverse in the state. Among its previous state senators is the state's current Public Safety Commissioner John Harrington.
There will be no primary for the seat by either the GOP or the DFL as both Deputie as the GOP endorsed candidate and the incumbent DFL's Foung Hawj have no challengers from within their parties. Hawj is a two term incumbent.
Deputie was inspired to run for office during the COVID-19 pandemic when he felt that his constitutional rights were infringed upon which prompted him to go to the state capitol to speak with elected officials.
"I felt like my voice was not heard," he said. Discouraged and disappointed Deputie decided he would run for office. "That motivated me to run for politics."
He is running in a district that has been represented by Democrats for three decades. The electoral hopeful is running on a GOP platform that largely aligns with popular conservative views nationally.
Deputie was born in Liberia and moved to the United States at the age of eight after spending two years at a refugee camp in the Ivory Coast. He grew up in Saint Paul where he completed his elementary and secondary education before attending Normandale Community College in Bloomington.
His experience immigrating to the United States as a refugee has contribute to his conservative stance on immigration. "I am for immigration, I think America does a better job than any other country when it comes to immigration," he said.
Deputie aligns himself with stated GOP views that are against a pathway to citizenship for undocumented individuals. This stance on immigration might come off as alienating to District 67's residents many of whom are immigrants that have moved to the United States within the past thirty years.
The discussion of affordable and accessible healthcare has been front and center for all political candidates. Deputie would like to see an increase in the free market healthcare system with interstate competition as a solution for astronomical medical prices.
As a father of seven who chooses to home school his children, he advocates for a system that allows parents to choose to opt out of local taxes that fund public schools if their children are not attending. Deputie would also like to implement an option that allows for parents to send their kids to any school district of their choosing.
Deputie acknowledges the current tense political climate within the country and he would like to resolve the divide through nonpartisan conversation. "Our country is in a real big trouble, we are fighting among ourselves," he said.
"We can sit down and be ourselves…talk to each other civilly," he said. "That's where healing starts."
Outside of his career, Deputie volunteers for a number of local organizations. He also manages a nonprofit coffee shop in Saint Paul with his wife. He says he would like to promote unity in his community through citizenship.
"Let's look at all the good that is happening now and just promote that," he said.
He lives in Saint Paul with his wife and seven children. To learn more about his campaign you can visit his website.
Cynthia is a graduate of the University of Minnesota School of Journalism. She has interned at Mshale and Voice of America and previously worked at the Minnesota Daily. She recently returned from Seoul, South Korea where she was an English educator.





(1 votes, average: 4.00 out of 5)


Loading...