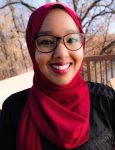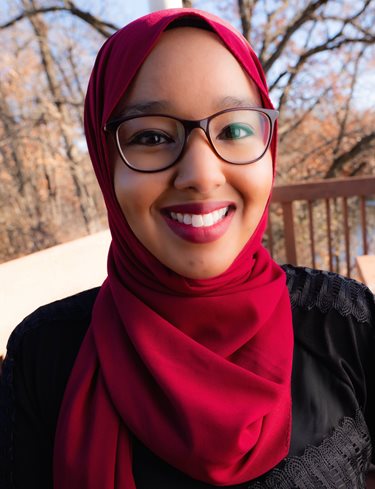 Qorsho Hassan, a fourth-grade teacher in the Rosemount-Apple-Valley-Eagan school district (ISD 196) was named by her peers in the state as the 2020 Minnesota Teacher of the Year during a ceremony in Saint Paul Thursday, becoming the 56th recipient since the inception of the award. She is the second person from her school district to receive the award.
The Rosemount-Apple-Valley-Eagan school district, located in the south suburbs, is among the top in the state offering a public school education with some of its high schools ranked high nationally in academics and extracurricular activities.
We reported about her making the finalist list in April as distance learning got underway for most of the state's schools due to the coronavirus pandemic.
"Being aware of the lived experiences of my marginalized students and their communities makes me fight harder to ensure they receive a high quality-education," said Hassan, a Somali-American educator, in an essay submitted to the Minnesota Teacher of the Year judges. "I build strong relationships in order to know every single student as an individual. I challenge systems of oppression such as poverty and racism by demanding more resources for my students and their families. I believe that if students are in a learning space where they feel safe, seen and heard, they will succeed."
Before coming to Minnesota, she taught for three years in Ohio and one year in Kuala Lumpur, Malaysia, as part of a Fulbright Fellowship.
Hassan will represent Minnesota at the national competition.
Education Minnesota, the 86,000-member teachers union, organizes the Teacher of the Year program.





(3 votes, average: 5.00 out of 5)


Loading...