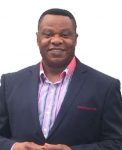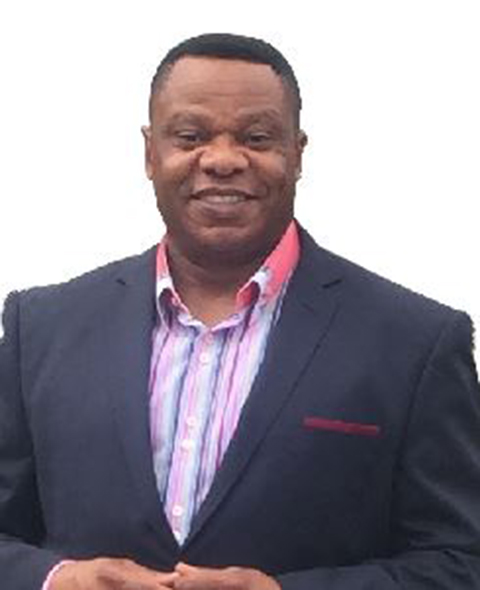 Long time Brooklyn Park resident Benjamin Osemenam is running for a seat on the city council, challenging the incumbent Lisa Jacobson in the November 3 general election representing the East District. Osemenam and Jacobson were the two that emerged from the August 11 primary to proceed to the general election. Osemenam, a native of Nigeria, has been a resident of the city for over thirty years.
This is Osemenam's second attempt for a seat in the council. He last ran in 2010.
Osemenam moved to the city in 1988 due to its close proximity to his work but ended up staying for the environment. "When I got to Brooklyn park I fell in love with the city," he said. Thirty-two years later Osemenam is ready to be a policy maker representing the East district.
Osemenam has listed affordable housing, property tax reductions, and community safety as his priorities. He plans to collaborate with both the State and Hennepin County to ensure that each resident in Brooklyn Park has access to affordable housing.
Osemenam wants to implement property tax reductions as a way to protect Brooklyn Parks' most vulnerable residents such as members of the elderly community who are living on a fixed income. He also wants to expand communication between the police force and Brooklyn Park residents.
To prevent the recorded Police brutality in Minneapolis from occurring in Brooklyn Park, Osemenam wants to expand police training and hold officers accountable by requiring them to hold malpractice insurance.
As an engineer with the Minnesota Department of Transportation for over thirty years, Osemenam wants the city to partner with Metro Transit to implement an integrated travel system. He also wants to ensure that Brooklyn Park's roads are pedestrian friendly.
As the city of Brooklyn Park grows in population and diversity, Osemenam wants to ensure that the "city government is a reflection of the community they serve." He wants to increase council transparency and communication between the council and its constituents.
Osemenam also wants to restore personal interactions within the community that he once experienced. "I yearn for the love I first experienced when I first moved here," he said.
Brooklyn Park is a suburb north of the Twin Cities and is Minnesota's sixth largest city. The city's council consists of six members with two representatives from each of the city's East, Central, and West districts. Members serve staggered four-year terms with only one of each district's council member up for election in each four-year cycle.
In the future Osemenam wants to see Brooklyn Park as "A city whose policy is based on love, [and] being a Good Samaritan to each other," he said.
Outside of his employment Osemenam has volunteered for local nonprofit organizations. He is the former president of the Association of Nigerian Engineers in Minnesota and has served in the catholic diocese. Osemenam lives in Brooklyn Park with his niece.
Early voting begins September 18
All voters in Minnesota can start early voting in-person or by mail starting September 18 for the November 3 election.
In Brooklyn Park, you can vote early in person starting September 18 through November 2 (one day before the election) at City Hall located at 5200 85th Ave. N, Monday through Friday from 8am to 5pm. You can alternatively just drop off your ballot at city hall.
Brooklyn Park residents can request an absentee ballot at this link.
Cynthia is a graduate of the University of Minnesota School of Journalism. She has interned at Mshale and Voice of America and previously worked at the Minnesota Daily. She recently returned from Seoul, South Korea where she was an English educator.





(1 votes, average: 4.00 out of 5)


Loading...