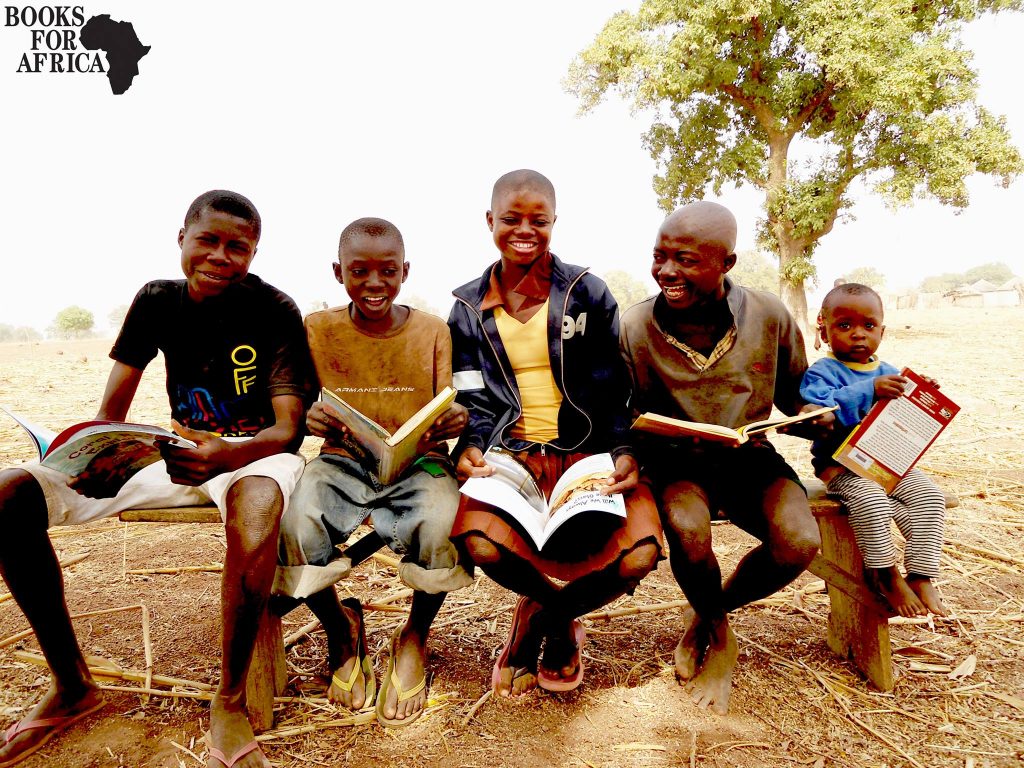 Saint Paul based nonprofit, Books for Africa on Thursday celebrated the shipment of 50 million books over the course of the organization's 32-year history during a virtual celebration. The organization is the largest shipper of donated school textbooks to Africa.
Ghana's ambassador to the United States, Dr. Barfour Adjei-Barwuah, introduced by former Minneapolis Mayor, Sharon Sayles Belton, delivered the keynote address.
"We on the continent are very grateful for the work that Books for Africa has been doing," he said.
"The import is expanding their knowledge, is expanding their exposure through books, building interconnections through books."
To commemorate this achievement, the 50 millionth book, Kofi Loves Music, was carried 60 miles by Books for Africa founder Tom Warth from Taylors Falls Wisconsin to Saint Paul Minnesota. The book was then shipped to the Atlanta warehouse where it was placed on a container to Accra Ghana.
"We in Ghana have benefited quite a lot from what Books for Africa does," Dr. Adjei-Barwuah said. "We know what Books for Africa means to us."
Books for Africa will also be donating a library of books for a female secondary school that the ambassador is developing.
"I'm very grateful and I'm very appreciative of this support from Books for Africa," he said.
Since its founding in 1988, the organization has been dedicated to collecting, sorting, shipping, and distributing books to children and adults in the African continent.
In recent years, Books for Africa has been able to donate digital books and electronic readers which are used to learn information in various industries. Last year alone the organization was able to donate computers and e-readers containing nearly 300,000 digital books, to 20 African countries.
The Books for Africa celebration event was marked by music from the Atlanta Warehouse Band. The organization's President of the Board of Directors Joni Sussman gave the opening speech from the Saint Paul Warehouse.
"I know in the last five months the children who have been out of school due to COVID-19 have been able to read and remain engaged because of the books you've packed, the shipments you've sponsored, and the connections you've brought from Books for Africa," Sussman said.
Music director Fotemah Mba who has been working with the organization for five years shared the positive impact he's seen with the books delivered to Cameroon.
"Every time I delivered a container," he said. The following year I got calls saying how the grades improved dramatically." The schools that received the books demonstrated collective academic improvement in their region.
The event was also marked with congratulatory notes from Attorney General Keith Ellison, nonprofit leader and CNN Hero Derreck Kayongo, Philanthropist David Robinson, as well as testimonies from Books for Africa board members, volunteers, and recipients.
Looking ahead into the future, the organization wants to continue educating and empowering individuals through literacy.
"We want more books to send," said Executive Director Patrick Plonski. "And we want the specific kinds of books that are wanted by our recipients in Africa."
"On behalf of Ghana, on behalf of the various countries on the African continent and on behalf of anybody anywhere who has benefited and may continue to benefit from what Books for Africa does, I just want to say thank you," Ambassador Adjei-Barwuah said.
The evening ended with an auction to continue raising funds for the organization. Monetary donations are being accepted at BooksforAfrica.org.
Cynthia is a graduate of the University of Minnesota School of Journalism. She has interned at Mshale and Voice of America and previously worked at the Minnesota Daily. She recently returned from Seoul, South Korea where she was an English educator.





(1 votes, average: 5.00 out of 5)


Loading...