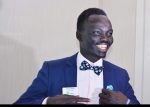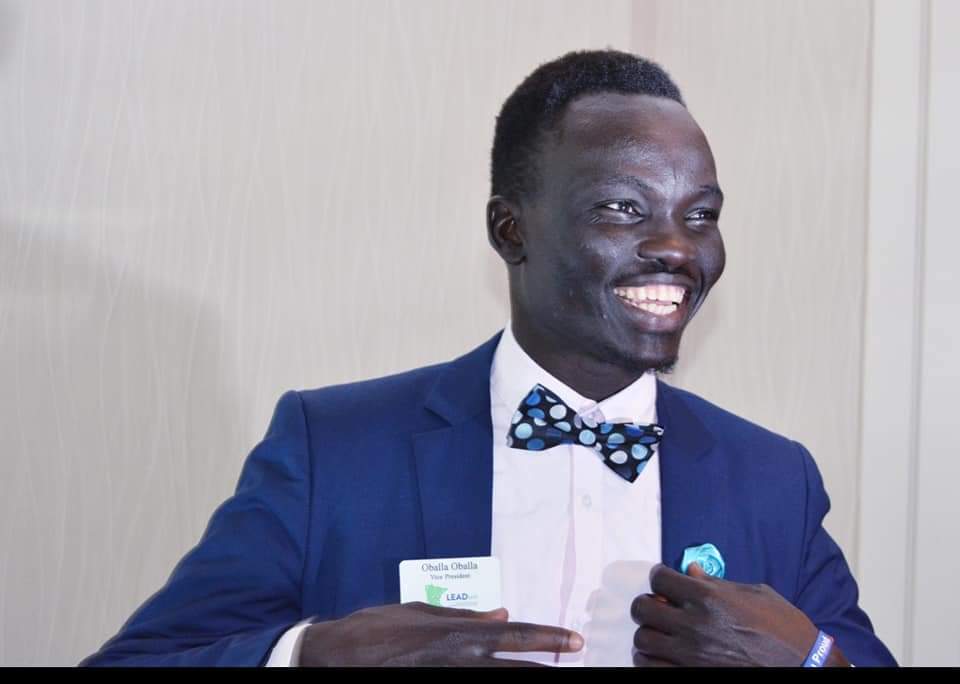 Oballa Oballa of Austin, Minnesota is ready to expand his leadership roles within his city. The twenty-seven-year-old is running for a seat on the city's council.
Oballa, a native of Ethiopia, moved to the United States seven years ago with his family. He was born in Gambella Ethiopia, a city that was affected by genocide in 2003. Oballa's family was forced to flee to neighboring Kenya where he lived in a refugee camp for over ten years before resettling in the United States.
Oballa and his family first moved to Maryland, then to South Dakota where he graduated high school before moving to Austin five years ago.
"I moved to Austin to help my mom and be close to her," he said. After arriving in the city Oballa enrolled in Riverland Community College where he obtained his associates degree in Human Services.
As a student in Riverland, Oballa was involved in the student Senate where he was elected as the President of the organization. During his tenure, he worked to fight food insecurity among students by helping to establish the school's first food pantry.
To expand his leadership role, Oballa decided to run for a statewide position. He was elected as Vice President of LeadMN an association that represents Minnesota's public two-year colleges before being appointed as the president.
As an active resident of the city of Austin, Oballa was appointed as the Human Rights Commissioner in 2016 by Mayor, Tom Stiehm, a position he's held for the past four years. Oballa currently serves as an honorary city council member where he attends meetings and shares his ideas but does not have voting rights.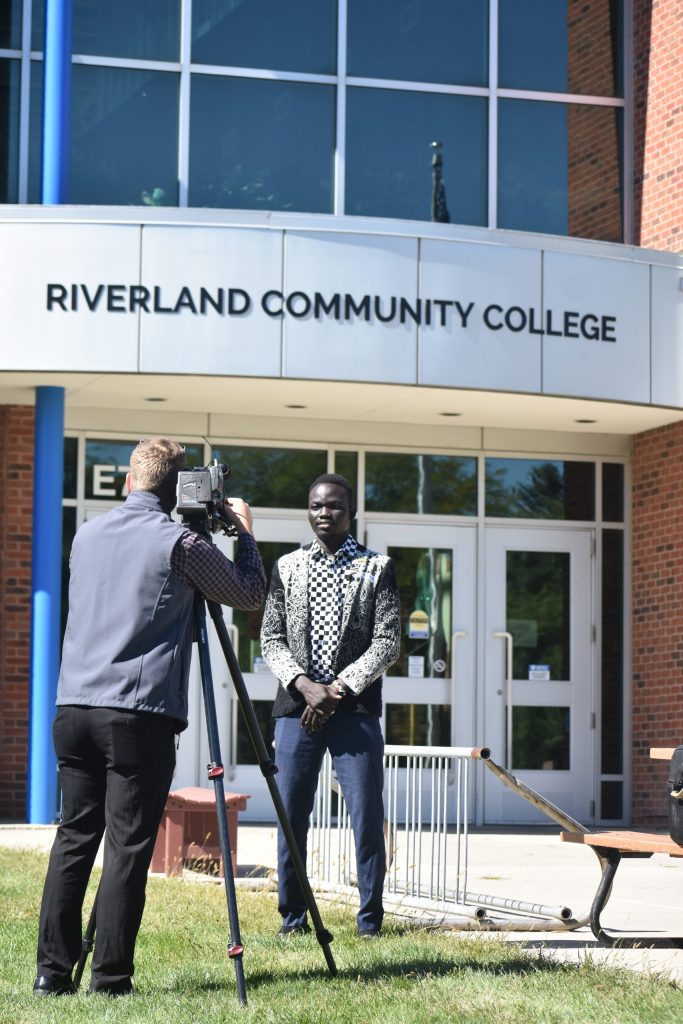 Amongst his other accomplishments, Oballa has received this year's Young Leader Year award from the Resettlement Programs Office of the Minnesota Department of Human Services. He was appointed by Governor Tim Walz this year as a Board of Trustee for Minnesota Colleges and Universities, a term that will last until 2022.
Oballa is running to address issues in housing, education, childcare, and to increase youth empowerment. He considers access to housing and day care to be the most critical issues on his campaign.
"The reason why I chose housing is because Austin is growing as a city," he said. "Most people find it difficult to find housing within Austin."
As the city of Austin increases in population the city council is faced with a task of ensuring all its residents are able to find adequate accommodation. Individuals working in the city of Austin have had to look for places to live in neighboring cities.
Oballa also wants to increase the number of day care services available to the city's working residents. "Daycare is important because from what I have seen with most immigrants who are here they struggle a lot," he said.
Oballa has observed that the daycare centers in Austin have long wait lists which prove to be challenging for working families that are in dire need of childcare. This obstacle has created stressful decisions between working and taking care of children. "Some people have to call in [to work] a lot," Oballa said.
Increasing child care providers is part of Oballa's plan to ensure that businesses are able to retain their workers.
To ensure that the city of Austin continues to thrive well into the future Oballa also wants to make sure that the youth in the city are empowered to make positive decisions for the future. He wants to "mentor young kids to be good leaders of tomorrow,".
If elected Oballa wants to increase conversations between the city council and the residents to ensure that the constituents needs are met effectively.
"The changes that I'm looking for is not something I would change myself but is a collaborative work of the whole city," he said.
In recent years, the city of Austin located in south central Minnesota near the Iowa border has increased in both population and diversity. The city has attracted immigrant and refugee populations from East Africa, South East Asia, and South and Central America who have settled there after finding stable employment.
For Oballa and many others the city of Austin is home.
"The main thing I love about Austin is the people, the people of Austin are very kind, very welcoming, very friendly," he said. "I think Austin is really a place I can call home, because of everything they have done for me."
Oballa Oballa lives in Austin, MN with his family. He is on track to earn a Bachelor's degree in Social Work from the College of Saint Scholastica this December.
How to vote
Visit Mshale's election 2020 section on details on how to vote early ahead of the November 3, 2020. Because of the COVID-19 pandemic, Minnesota election officials are encouraging voters to vote early in person or by mail.
Cynthia is a graduate of the University of Minnesota School of Journalism. She has interned at Mshale and Voice of America and previously worked at the Minnesota Daily. She recently returned from Seoul, South Korea where she was an English educator.





(1 votes, average: 5.00 out of 5)


Loading...