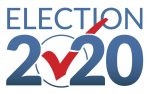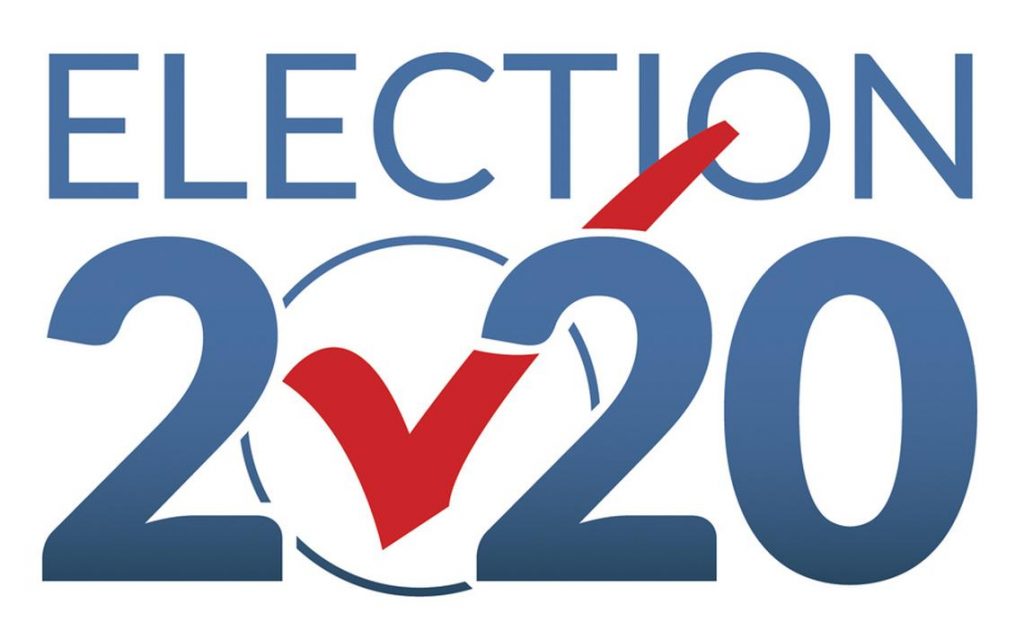 Early voting in Minnesota officially begins on September 18 for the November 3 election. It will be the start of the state's 46-day period of absentee voting leading up to November election. Almost all cities in the state have at least one location you can go to in person and vote early in person and some have more than one location.
In addition to the early in-person voting, county and city election offices will begin mailing ballots today to voters who have requested them. If you cannot take advantage of the early in-person voting in your city, you can request an absentee ballot at the Secretary of State's website mnvotes.org.
Election officials this year are encouraging voters to vote absentee by mail due to the COVID-19 pandemic. Minnesota Secretary of State Simon said in a statement yesterday that over 926,000 Minnesota voters had requested an absentee ballot as of Wednesday for the general election.
Registered voters in the state will soon be receiving a letter from Secretary Simon's office encouraging them to request an absentee ballot to vote from home. Simon said of the mailing "During a pandemic, we have to view this election as a public health challenge. In a normal year, the appeal of voting from home is comfort and convenience. But this year, it's also a public service – because every person who votes from home is making the polling place a little bit safer for voters who need or prefer to vote in person. This mailing is all about making sure Minnesota voters know that voting from home is easy, safe, and secure."
After requesting your absentee ballot at mnvotes.org and mailing it back, it must be postmarked by November 3 for your vote to count
In-person voting
As stated above, if you prefer to vote in-person early, you can do so within your locality by checking with your city officials. Here are county office locations you can vote early in person if you live in that county. We are providing information for the metro's five most populous counties:
Hennepin County Government Center
300 S. 6th St., Minneapolis, MN 55487
Weekdays September 18 to October 23 8 a.m. to 4 p.m.
Monday through Friday October 26 to 30: 8 a.m. to 5:30 p.m.
Saturday, October 24 & Saturday, October 31: 9 a.m. to 4 p.m.
Ramsey County Elections Office
90 Plato Blvd W # 160, St Paul, MN 55107
Weekdays Sept. 18 – Oct. 30: 10 a.m. – 4 p.m.
Saturday, Oct. 31: 10 a.m. – 3 p.m.
Monday, Nov. 2: 10 a.m. – 5 p.m.
Anoka County Elections Office
2100 3rd Ave, Suite W130, Anoka, MN 55303
Weekdays 8 a.m. to 4:30 p.m. except on Monday, Nov. 2, hours will be 8 a.m. to 5 p.m.
Saturday, October 31: 10 a.m. to 3 p.m.
Dakota County Administration Center
1590 Highway 55, Hastings, MN  55033-2343
Weekdays 8 a.m. to 4:30 p.m.
Washington County
You can vote in person at the following locations starting September 18 through November 2 during the following hours:
Monday – Friday, 8AM – 4:30PM
Saturday, Oct 31, 8AM – 3PM
Monday, Nov 2, 8AM – 5PM
Cottage Grove Service Center, 13000 Ravine Pkwy, Cottage Grove
Oakdale City Hall, 1584 Hadley Ave N, Oakdale
Headwaters Service Center, 19955 Forest Rd N, Forest Lake
Washington County Gov't Center, 14949 62nd St N, Stillwater
Woodbury Central Park/RH Stafford Library, Lower Level, 8595 Central Park Place, Woodbury, MN

Born and raised in Kenya's coastal city of Mombasa, Tom is the Founder, Editor-in-Chief and Publisher of Mshale which has been reporting on the news and culture of African immigrants in the United States since 1995. He has a BA in Business from Metro State University and a Public Leadership Credential from Harvard's Kennedy School of Government. He was the original host of Talking Drum, the signature current affairs show on the African Broadcasting Network (ABN-America), which was available nationwide in the United States via the Dish Network satellite service. On the show, he interviewed Nobel laureates such as 2004 Nobel Peace prize winner, Professor Wangari Maathai, the first woman from Africa to win the peace prize and heads of states. Tom has served and chaired various boards including Global Minnesota (formerly Minnesota International Center), the sixth largest World Affairs Council in the United States. He has previously served as the first Black President of the Board of Directors at Books for Africa. He also serves on the boards of New Vision Foundation and the Minnesota Multicultural Media Consortium. He has previously served two terms on the board of the United Nations Association. An avid runner, he retired from running full marathons after turning 50 and now only focuses on training for half marathons.





(1 votes, average: 5.00 out of 5)


Loading...