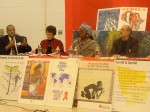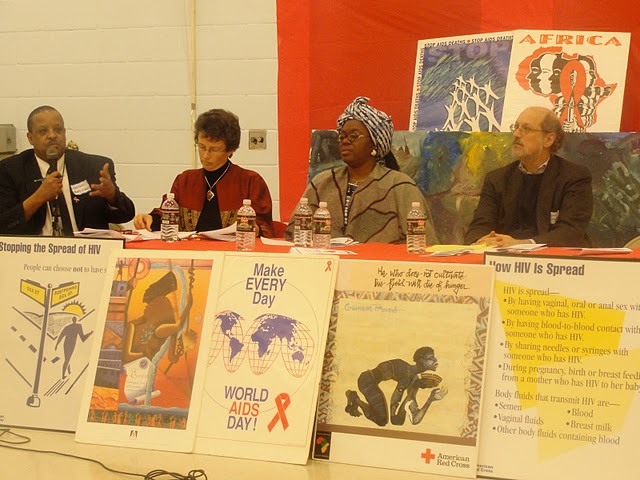 December is national HIV/AIDS awareness month. It is a time when organizations spread awareness to reduce the stigma and bring attention to the resources they have available to help persons living with HIV/AIDS. A local organization that has been aiding and educating communities affected with the disease is the Sub-Saharan African Youth and Family Services (SAYFSM).
Elizabeth Namarra and Ephraim Olani founded SAYSFM as a nonprofit organization that could provide emotional support for African persons infected with HIV/AIDS in Minnesota. While working as a social worker with Lutheran Social Services, Namarra realized there were not any local organizations catering specifically to individuals from Africa.
"During those times, the community wouldn't associate with these people," Olani said. Removing the stigma surrounding HIV/AIDS is one of the largest obstacles in educating individuals and communities about this disease.
SAYFSM began by providing a safe space for emotional support groups. Soon after their inception, they realized the community needed more additional support. "We learned that providing a support group by itself doesn't solve the problem," Olani said.
The couple began outreach programs to educate the community. After supporting the work independently, the couple applied for and received a grant from Hennepin County.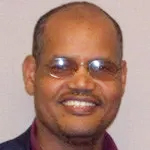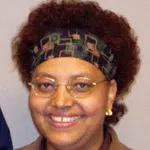 Obtaining funding enabled them to expand their services to include various educational initiatives, provide medical transportation, as well as medical case management. Later, the organization was able to create a women's sewing class to help local women infected with HIV/AIDS that were limited in employment options due to literacy barriers.
To remove any social stigma associated with partaking in the courses, the organization decided to open the sewing classes to the public at large. Anyone who is interested in acquiring skills in sewing, knitting, and fabric arts is welcome to enroll. Since starting the classes, the organization has graduated over 100 women who are now able to utilize their sewing and embroidery skills to find employment or start their own businesses.
Having partnered with Minnesota's Department of Human Services (DHS) to help decrease the health disparities that exist in minority populations, SAYFSM connects individuals to resources available through the DHS.
In the state of Minnesota there are about 10,000 individuals infected with HIV/AIDS. For the past five years, the state of Minnesota has reported about three hundred cases of new HIV/AIDS infections. Males accounted for 72 percent of the data and communities of color account for over half of new infections.
The DHS has grants available that offset and eliminate the cost of HIV/AIDS medication.
Without these subsidies, HIV/AIDS medication costs can range up to four thousand dollars a month. The subsidies are available to anyone living with HIV/AIDS and is within 400 percent of the poverty level. The DHS has these resources available for all individuals regardless of immigration status.
Almost twenty years since founding SAYFSM Olani has found working with individuals and communities impacted with HIV/AIDS to be extremely rewarding. He has been able to witness thousands of individuals grow and overcome the challenges they once faced because of the diagnosis.
"I'm always very happy when I see people, when I see a smile on some of the people who have been once devastated with the impact of HIV and AIDS," he said. "This is a blessing for me."
In the midst of the COVID-19 pandemic, Olani wants to remind the public to remember the fight against HIV/AIDS.  "We really need to work together with resilience to end this epidemic, while we are in a pandemic there is this epidemic too," he said.
To learn more about SAYFSM and access the resources provided by them you can visit their website.
Cynthia is a graduate of the University of Minnesota School of Journalism. She has interned at Mshale and Voice of America and previously worked at the Minnesota Daily. She recently returned from Seoul, South Korea where she was an English educator.





(2 votes, average: 5.00 out of 5)


Loading...