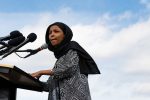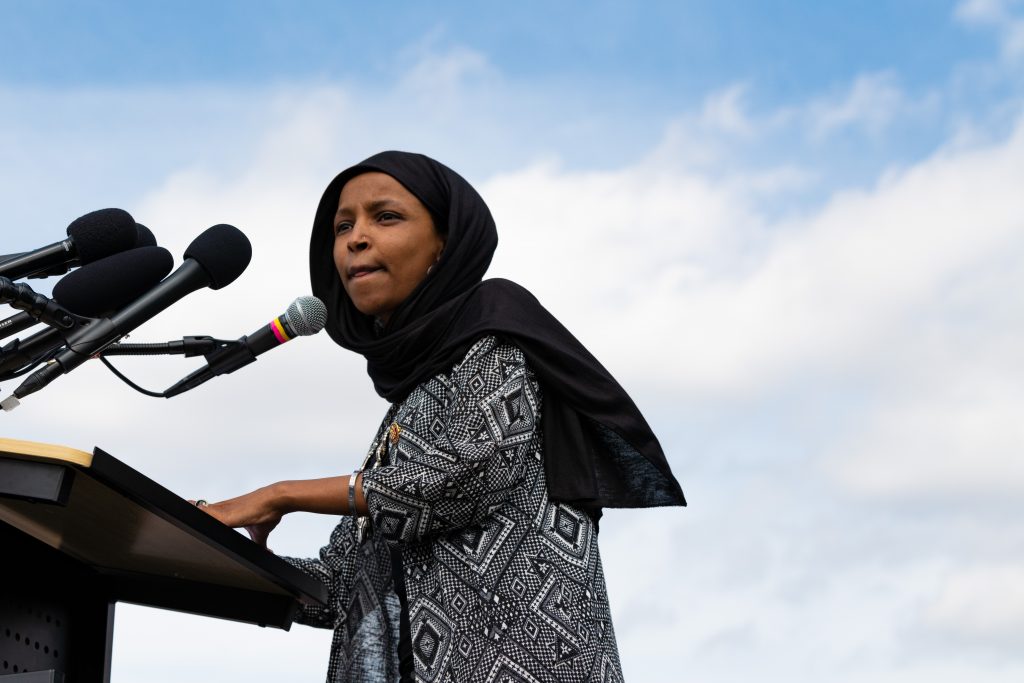 President Donald J. Trump spent much of 2020 demonizing Rep. Ilhan Omar and ridiculing Somalia, the Minnesota congresswoman's country of origin, for being a failed state.
"How is your country doing?" Trump asked at a rally in Minnesota in September.
But on Jan. 6, the day Omar and other lawmakers gathered at the Capitol to count electoral votes and certify Joseph R. Biden Jr. as the next president of the United States, it was Trump who tried to turn America into a lawless country. And if Omar has her way, she might get the last word by cutting his remaining time in the White House shorter than it already is.
Omar is one about 60 members of the U.S. Congress who came together to draft articles of what, if successful, would be the second impeachment of Trump for "high crimes and misdemeanors.
Trump has received criticism from both sides of the political sphere for inciting mobs of his supporters to storm the halls of the US Capitol. The president's supporters overpowered security forces and violently broke into Congress believing they could reverse his loss by stopping the final certification of what he falsely claims was a rigged election. Members of Congress were forced to suspend the exercise and evacuate the building as the mob vandalized various offices, including Speaker Nancy Pelosi's office. A police officer and four other people were killed, including a woman who was shot by police. Several law enforcement officers were injured during what many have called an attempted coup.
"What happened yesterday was unmistakably a violent attempt to interrupt our democratic process," Omar told reporters via Zoom in her first press conference since the attack. "And it was directly and specifically incited by the President of the United States."
Pelosi said in a press conference Thursday that she was open to starting impeachment but only if Vice President Mike Pence and the cabinet failed to invoke the 25th Amendment of the U.S. Constitution. The law stipulates that if the vice president and a "majority of either the principal officers of the executive departments or of such other body as Congress may" declare the president "unable to discharge the powers and duties of his office" they can remove him from office. But Omar and her colleagues think the best way forward would be impeachment.
"Those who have been complacent in his crimes cannot be relied upon to hold him accountable," Omar said. "As much as we all know that it can be an easier process to invoke the 25th Amendment than to proceed with impeachment, we must do what we are obligated to do as members of Congress and not delegate our responsibility to this nation on to others."
Omar offered an emotional account of the threats she's received from Trump and his supporters throughout her career as a member of Congress, and the fear she felt when she was informed that the president's mob had breached the Capitol.
"For a really long time, I have felt the threat of what it meant to be targeted by the president of the United States," she said.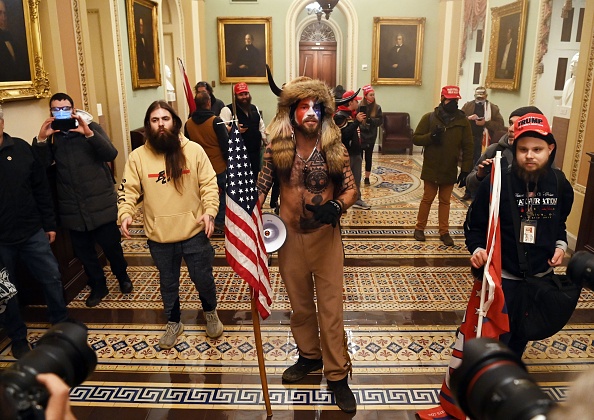 Omar said that although she had received with gratitude a lot of support from her constituents and the public, she didn't think many of her colleagues in Congress understood the ordeal she endured. They did not fully understand just how inciting and dangerous President Trump could be, and that one day his words could be as threatening to them as they had been for her, she said.
"Yesterday," she said, pausing for sometime to compose herself during what was apparently an emotional moment, "to sit in my office and to watch buildings being evacuated and to hear about bombs and explosives being found and being disposed of, and to be rushed out of my office, and to later go to the Capitol and speak to my colleagues who were in the Capitol and found themselves face to face with very dangerous mob, it's really was something to behold."
Omar said "we should all be angry and ashamed" that mobs could walk into the U.S. Congress and unleash terror in an attempt to subvert the will of the people.
She said if what happened yesterday was in another country, American leaders would offer support to the people and demand the resignation of that country's president.
"There would be support from the United States to forcefully deal with the people who were responsible for the attempted coup," she said.
Omar said that the events of yesterday were different from many that have happened in the last four years under Trump, many of which were blamed on a divided country.
"The response needs to be different."
Edwin Okong'o is a Mshale Contributing Editor. Formerly he was the newspaper's editor.





(1 votes, average: 5.00 out of 5)


Loading...