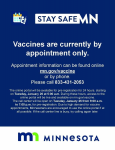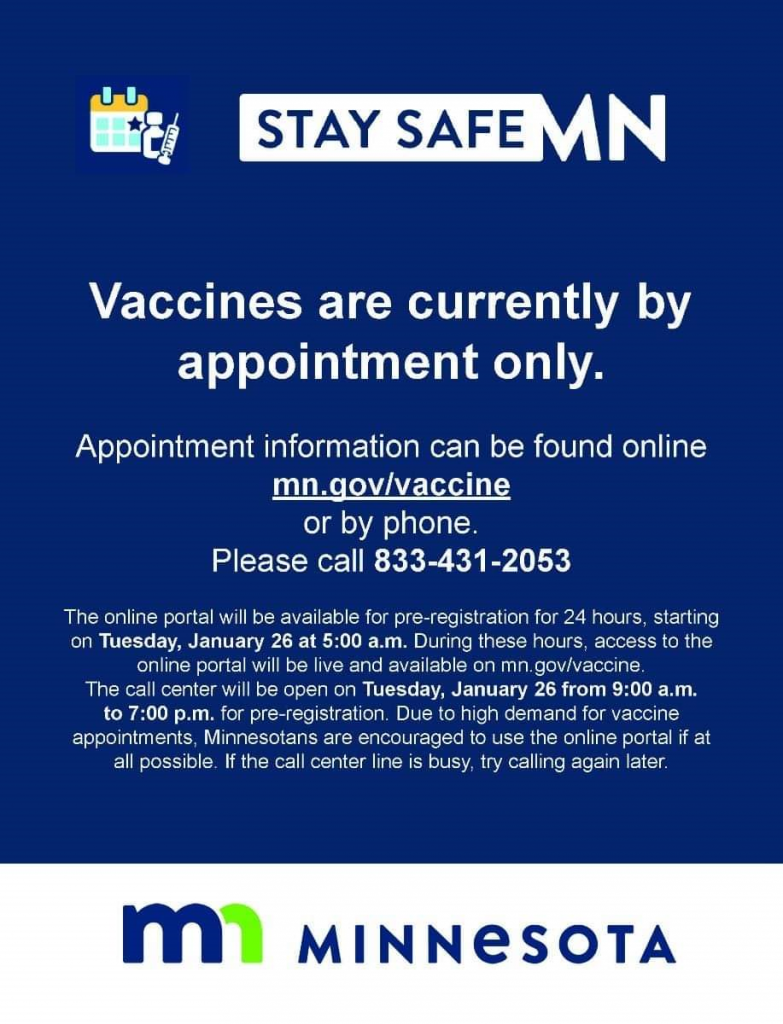 Minnesota's COVID-19 vaccine pilot program that started last week for seniors (65 and older) is moving to a lottery system starting tomorrow (Tuesday, Jan. 26).
Minnesota Governor Tim Walz announced the changes in statement to the media. The statement said the updated process "accounts for anticipated high demand for appointments online and at the call center and allows for more equitable and orderly access to appointments by eliminating the first come, first served system."
Last week, the website the state set up to take appointments for the pilot program crashed due to high traffic.
Random selection not first come, first served
Minnesotans age 65 and older will now have a 24-hour window of time beginning at 5:00 am Tuesday to pre-register for a randomized opportunity to get an appointment. The statement went on to say "Signing up for the pre-registration list means you will have a chance to be randomly selected, so you do not have to register right away: it is not a first come, first serve system."
The governor's office is strongly encouraging pre-registering online at mn.gov/findmyvaccine. The website will be open for pre-registering from 5:00 a.m. Tuesday, January 26 until 5:00 a.m. on Wednesday, January 27.
If unable to register online, one can call 833-431-2053 to sign up. The call center will be open from 9:00 a.m. to 7:00 p.m. on Tuesday, January 26.
If you are randomly selected for a vaccine you will be notified via text message, email or phone to finalize your appointment. About 8,000 appointments will be available this week.





(1 votes, average: 5.00 out of 5)


Loading...