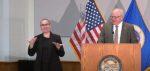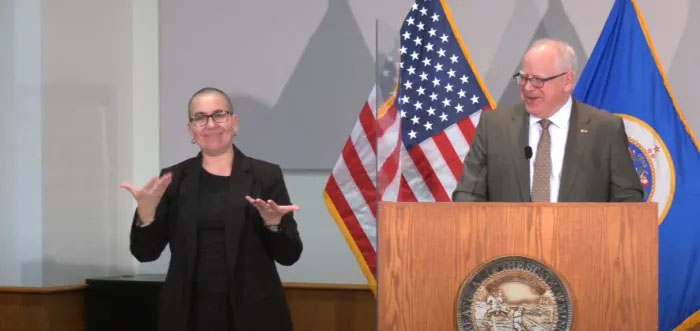 Minnesota Governor Tim Walz and state health officials announced at yesterday's COVID-19 briefing that the state is ahead of schedule with its coronavirus vaccinations and thus will be expanding eligibility to more groups of people who can receive them.
As a result, the state will expand eligibility to the next two phases of Minnesotans at once, starting today (March 9, 2021). Providers have been directed to prioritize people in the first of these phases, which includes Minnesotans with specific underlying health conditions; food processing plant workers; and Minnesotans with rare conditions or disabilities that put them at higher risk of severe illness. Providers will then have the flexibility to provide available appointments to other eligible Minnesotans.
"We asked most Minnesotans to wait patiently while we protected Minnesotans at higher risk and got shots to at least 70% of our seniors. We will hit that milestone on Wednesday – well ahead of schedule. More Minnesotans will now be eligible to get a COVID-19 vaccine, beginning this week," said Governor Walz. "To reach 70% of seniors vaccinated is an incredible accomplishment in itself, but it's not the end goal: we will continue moving full steam ahead until every Minnesotan who wants a shot gets one."
"This is a landmark day. So many Minnesota seniors at serious risk have now gotten their shot. That is a huge relief for them – and their loved ones," said Lieutenant Governor Peggy Flanagan. "This week, as we continue to follow the science and vaccinate our most vulnerable, even more Minnesotans will have the opportunity to get a vaccine. We are working to ensure we're vaccinating equitably and for the most impact as we continue to provide these life-saving shots to even more Minnesotans."
How to sign up
Minnesota Department of Health officials is encouraging everyone to register via the state's COVID-19 Vaccine Connector at VaccineConnector.mn.gov.
Governor Walz declares 'Nic Zapko Day' in Minnesota
After Governor Walz wrapped up his COVID-19 briefing yesterday, he surprised the sign language interpreter Nic Zapko with a  surprise proclamation. The governor declared March 9, 2021 as Nic Zapko Day in Minnesota.
Zapko who lives in Bloomington has been a constant presence at the governor's side in the past year giving sign language in interpretations of the governor's COVID-19 press briefings.
"There's been somebody who's been here since the beginning, ensuring that every single Minnesotan had access to this information the whole time. That person is by far the most popular person on this podium and the most well-known," Walz said. "I would like to make a proclamation today for Nic Zapko who we've all come to really appreciate and enjoy."
Zapko went viral last year following the unrest that followed the killing of George Floyd by Minneapolis police officer Derek Chauvin due to her animated expressions that conveyed the emotions of the speakers giving briefings.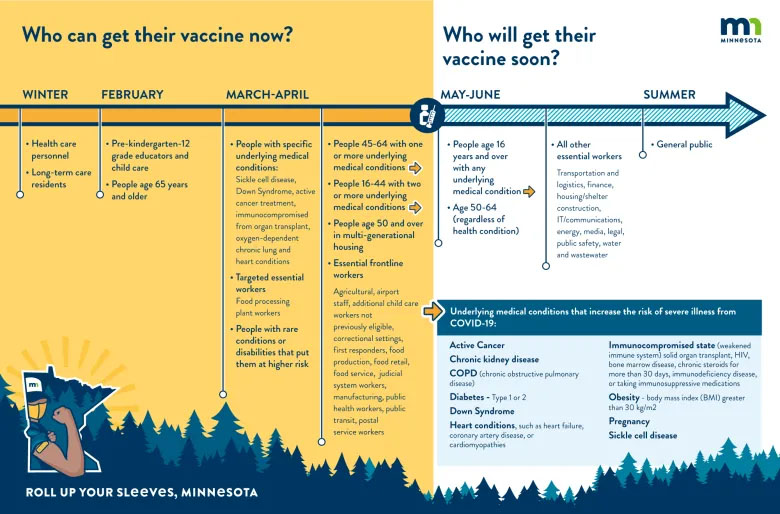 (No Ratings Yet)


Loading...