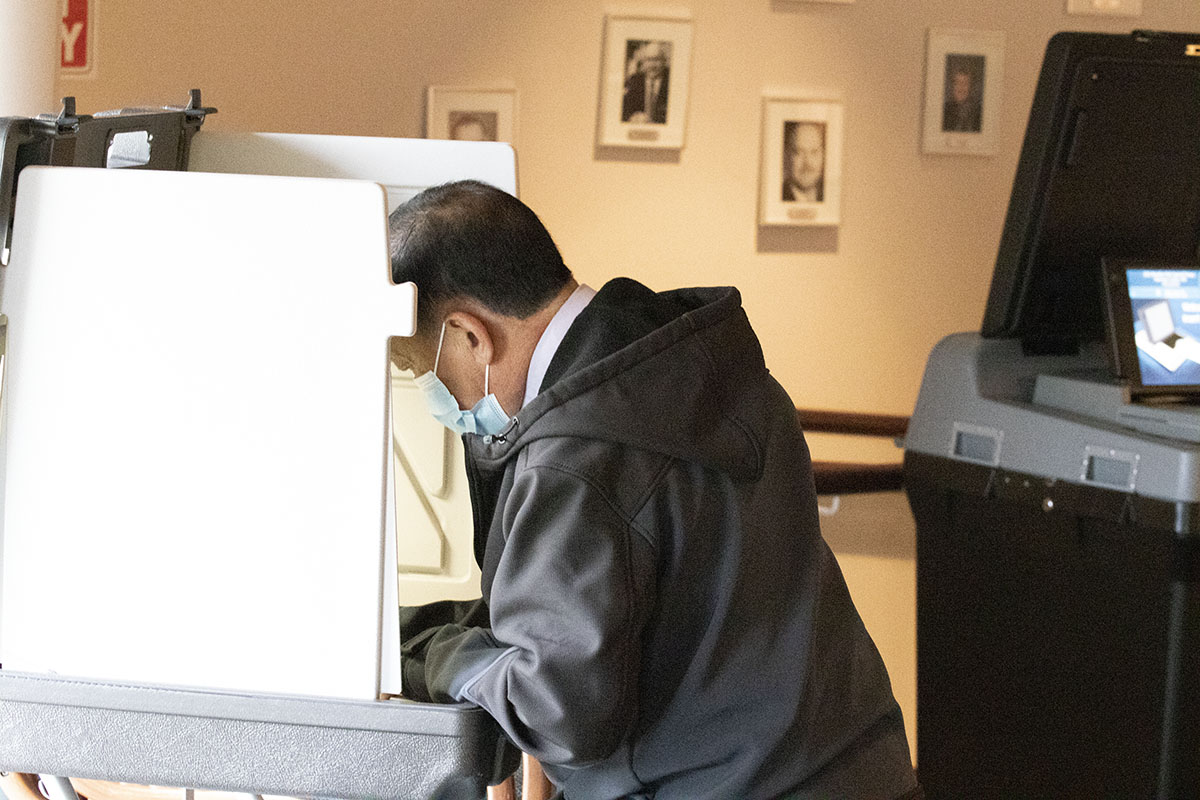 Elections are about putting people in office, or in the case of primaries like the one on Tuesday in Brooklyn Park, closer to office. They give us indications of what voters are thinking.  Brooklyn Park voters narrowed the field to the required two on Tuesday for the upcoming August 10 special election for mayor in a race that attracted seven candidates.
Hollies Winston, the DFL endorsed candidate in the nonpartisan race emerged tops in terms of votes followed by East District council member Lisa Jacobson. You can view the complete results here.
Here are five key takeaways.
Low voter turnout
Primary elections statewide and in the nation that happen in an off-year election – with no presidential or governor races in contention – tend to be low turnout affairs and Tuesday's special primary was no exception. Only 11 percent of the 47,585 Brooklyn Park registered voters took part.
As dismal as that was for a primary, it is not the worst in recent memory. That distinction goes to the August 2016 primary which had a voter turnout of just 7.6 percent.
The two candidates that emerged from Tuesday had contrasting views as to the low turnout. Jacobson attributed it to the ongoing pandemic and the "tragedies surrounding us in ours and neighboring communities," referring to the neighboring Brooklyn Center police fatal shooting of unarmed 20-year-old Daunte Wright during a traffic stop. The killing of the young Black man set off nights of protests in Brooklyn Center which spilled over momentarily to Brooklyn park. The white police officer who killed him is a resident of Champlin, a city that also shares a border with Brooklyn Park.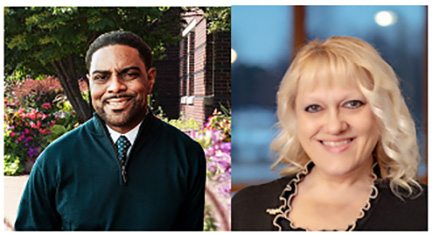 Cities surrounding Brooklyn Park imposed curfews starting at 10pm to deal with the expected protests, but Brooklyn Park's Mayor Pro Tempore, Tonja West-Hafner, issued one for 8pm on the primary night, and provided exceptions to among others, voters and poll workers.
Winston who agreed with Jacobson on the pandemic depressing turnout took exception to West-Hafner's early curfew calling it a "voter suppression" tactic. In a short interview the day after the election, Winston asked rhetorically "you think people look to read the fine print when they hear there is a curfew? they just decide to skip it (voting) altogether." He said there might have been people who had planned to vote on their way from work before the 8pm poll closing time but decided to forego out of fear.
The machine is alive
Voters and critics have been wary of political parties and PACs meddling in what are "nonpartisan" municipal elections but on Tuesday it was the two candidates that had PAC support and a party endorsement that emerged victorious.
The city is overwhelmingly Democratic and even in a non-partisan race, official party support proved pivotal for Hollies Winston who emerged tops in terms of votes. He was the DFL endorsed candidate and also had the support of the International Brotherhood of Electrical Workers Local 292, a union PAC. Lisa Jacobson on her part despite lackluster fundraising had the support of the North Central States Regional Council of Carpenters' political action committee which gave her the $600 maximum contribution allowed under campaign finance laws.
Another election is possible within months of the Aug. 10 special election
Tuesday's election had three sitting council members running, guaranteeing another special election if two of them advanced to the August 10 special election for mayor.
However, with Tuesday's results, only voters in the East District have a 50 percent chance that they might need to elect a new council member should Lisa Jacobson win as mayor on August 10. Voters in the Central and West Districts also had their council members bidding for mayor on Tuesday but will not have to contend with that possibility any longer, as Boyd Morson and Wynfred Russell, their respective council members failed in their bids to advance.
85th Avenue is the dividing line
North of 85th Ave is where the election might be won depending on the August 10 voter turnout.
Hollies Winston, the DFL endorsed candidate in Tuesday's race won all but four of the twenty-four precincts. Jacobson won in four precincts, all located in the East Ward that she represents in the city council. She was also competitive in an additional four precincts.
The defining characteristics of the precincts Jacobson won and the four she was competitive in is that they are all north of 85th Avenue
In last year's general election, President Biden racked up wins in all of the 24 precincts in Brooklyn Park, getting almost 70 percent of the vote in many of them. Where Biden faced serious competition from former President Trump was in four precincts where the former president had significant support. They are all located north of 85th Avenue where pockets of Republicans still reside. One of those precincts is located on Highway 610 and Winnetka where Trump was able to get almost 40 percent of the vote, 1,088 votes to Biden's 1,566.
Nomination signatures do not equate to votes
To be on the ballot on Tuesday, the city charter required candidates filing for office to submit 75 nominating signatures from registered voters in the city.
Seven candidates were qualified to run by the city clerk back in February after he verified the submitted names and signatures of the nominators.
Interestingly, one of the candidates, Yelena Kurdyumova either could not convince all of her 75 nominators to vote for her or they decided to vote for someone else.
Kurdyumova had only 26 people voting for her on Tuesday.

Born and raised in Kenya's coastal city of Mombasa, Tom is the Founder, Editor-in-Chief and Publisher of Mshale which has been reporting on the news and culture of African immigrants in the United States since 1995. He has a BA in Business from Metro State University and a Public Leadership Credential from Harvard's Kennedy School of Government. He was the original host of Talking Drum, the signature current affairs show on the African Broadcasting Network (ABN-America), which was available nationwide in the United States via the Dish Network satellite service. On the show, he interviewed Nobel laureates such as 2004 Nobel Peace prize winner, Professor Wangari Maathai, the first woman from Africa to win the peace prize and heads of states. Tom has served and chaired various boards including Global Minnesota (formerly Minnesota International Center), the sixth largest World Affairs Council in the United States. He has previously served as the first Black President of the Board of Directors at Books for Africa. He also serves on the boards of New Vision Foundation and the Minnesota Multicultural Media Consortium. He has previously served two terms on the board of the United Nations Association. An avid runner, he retired from running full marathons after turning 50 and now only focuses on training for half marathons.





(1 votes, average: 5.00 out of 5)


Loading...