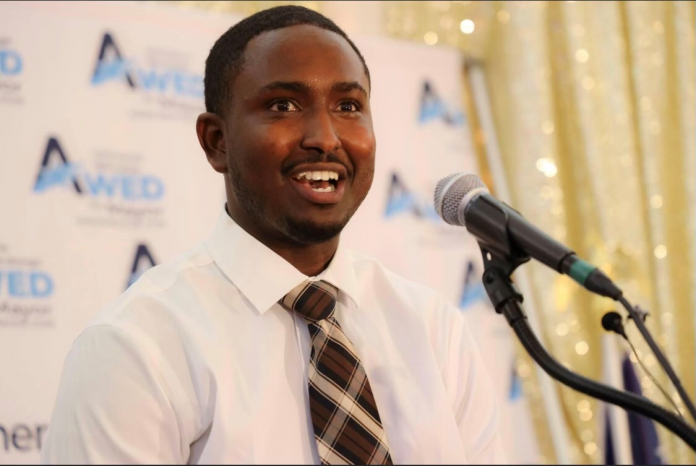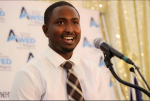 The pool of candidates for Minneapolis mayor just became a little bigger. A. J. Awed who last year ran unsuccessfully for City Council during a special election to represent the Sixth Ward, announced his bid on April 8 in front of supporters.
Awad, the co-director of the Cedar-Riverside Community Council, believes that the city is due for fresh leadership accusing the incumbent, Mayor Jacob Frey, of failing the city during the George Floyd crisis.
Awad, 30, stated his priorities include police reform, protecting and expanding public housing, reshaping public safety, and addressing the opioid crisis.
Speaking at his campaign launch, Awed accused Mayor Frey of not doing much in regards to housing programs, rent control, and bringing people together.
Speaking to Mshale after his public launch, Awed stressed the importance of creating a new and "community-owned public safety model" based on restorative justice, combating the rise of addiction, better access to housing, investing in local businesses, and encouraging sustainability practices for a green economy.
He went on to say, "As we attempt to reconcile and reconstruct a new model of public safety, we need a mayor who has lived the experience to transform our public safety apparatus; not one who relies solely on someone else's personal and tragic experiences. This is what compels me to run – because I have the leadership skills, community relationships, and the necessary compassion to move us all forward in these difficult and challenging times."
He joins four other candidates who want to unseat the incumbent. Others who have already joined the race as of the time of this writing include Kate Knuth, Sheila Nezhad, Jerrell Perry and Phil Sturm.
The candidate filing period will begin on July 27 through August 10.
Election Day is November 2, 2021.

Mshale Contributor Mohamud Farah Dulyadeyn is the host of Wacyi Show for Somali Cable TV. He is an alum of Metropolitan State University, where he majored in journalism.





(2 votes, average: 5.00 out of 5)


Loading...