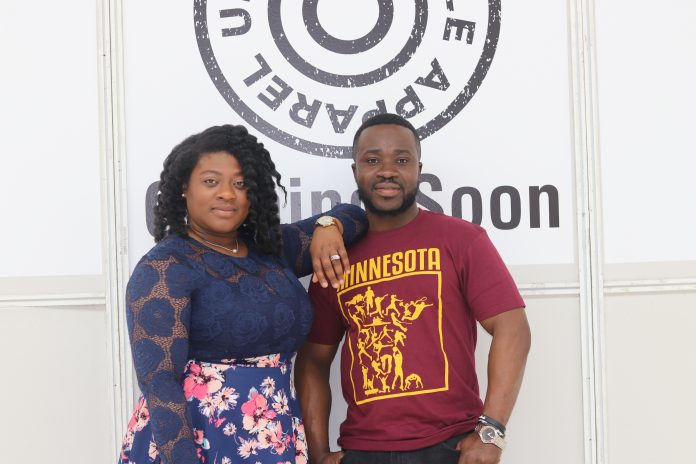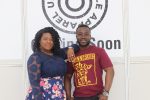 The Covid-19 pandemic has forced a number of brick and mortar businesses to close their doors, but two bold entrepreneurs are turning the downturn into an opportunity to launch their dream business.
Tani and Emmanuel Boateng will open a store at the Mall of America on April 16 to advance what they say is their mission to bring positive change through a brand that celebrates the diversity that exists within the state of Minnesota. Their brand, United People Apparel, uses design inspirations from various cultures to unite humanity, they said.
"It's more than just a clothing brand," Tani Boateng said "It's more like a lifestyle. It's to bring awareness that humanity still exists."
The Covid-19 pandemic has disproportionately affected brick and mortar businesses as government restrictions have placed a limit on the number of customers allowed indoors. By September 2020, nearly 100,000 businesses had closed their doors permanently, according to Yelp's local economic impact report. But the Boatengs say they are confident that the quality and message of their brand will sustain their business.
The husband and wife, who live in Savage, Minn., first thought of the United People Apparel idea in June 2020, during the national protests that followed the death of George Flyod, an unarmed African-American man killed by a Minneapolis police officer. The brand features various Minnesota themed merchandise with design that reflects the state's urban cultural diversity.
Emmanuel Boateng is no stranger to entrepreneurship. He got introduced to business ownership in his childhood in Ghana, where he often accompanied his grandmother to the market to sell the vegetables she grew.
"It was something that I liked," Emmanuel said. "When I came to America, it was something that I had in mind."
The couple's first dual entrepreneurship venture began back in 2016 when they launched Ahenfo, a brand that showcases unique Ghanaian designs. Their new venture draws from that past experience, which has also enabled them to create and launch their latest brand in a swift manner.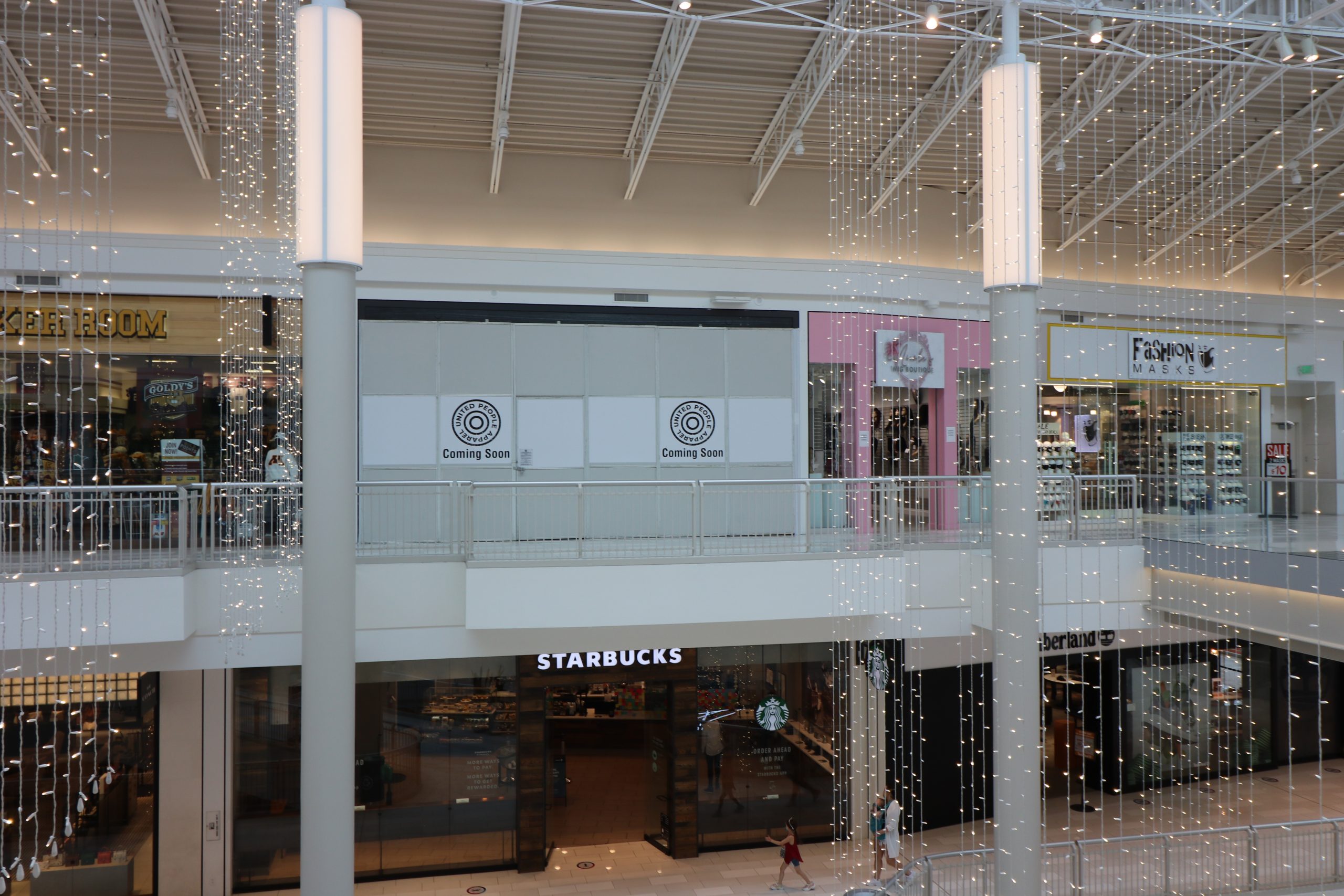 The couple launched United People Apparel by creating designs on attire and showcasing their merchandise to friends and family. They later expanded to their communities, and began advertising and selling at local fairs. After receiving a lot of positive feedback, the Boatengs decided to set up a booth at the Twin Cities marathon, where they were able to reach a diverse array of customers.
In October of last year, as Emmanuel Boateng was sharing the details of newly formed United People Apparel with a coworker, his colleague suggested the possibility of selling their goods at the Mall of America.
"At first we wanted those carts you see in the middle," Emmanuel Boateng said.
However, after presenting their inventory to the leasing agents, they were encouraged to open a store instead.
"I remember the leasing agency saying, 'If you choose a cart you are only limiting yourself,'" Tani Boateng said.
They secured space on the third floor on the western part of the building, right in between Goldy's Locker Room, which sells University of Minnesota attire, and a small wig shop. They signed the lease in January and have been in the process of setting up the space for the opening.
"It's like a dream come true," Emmanuel Boateng said.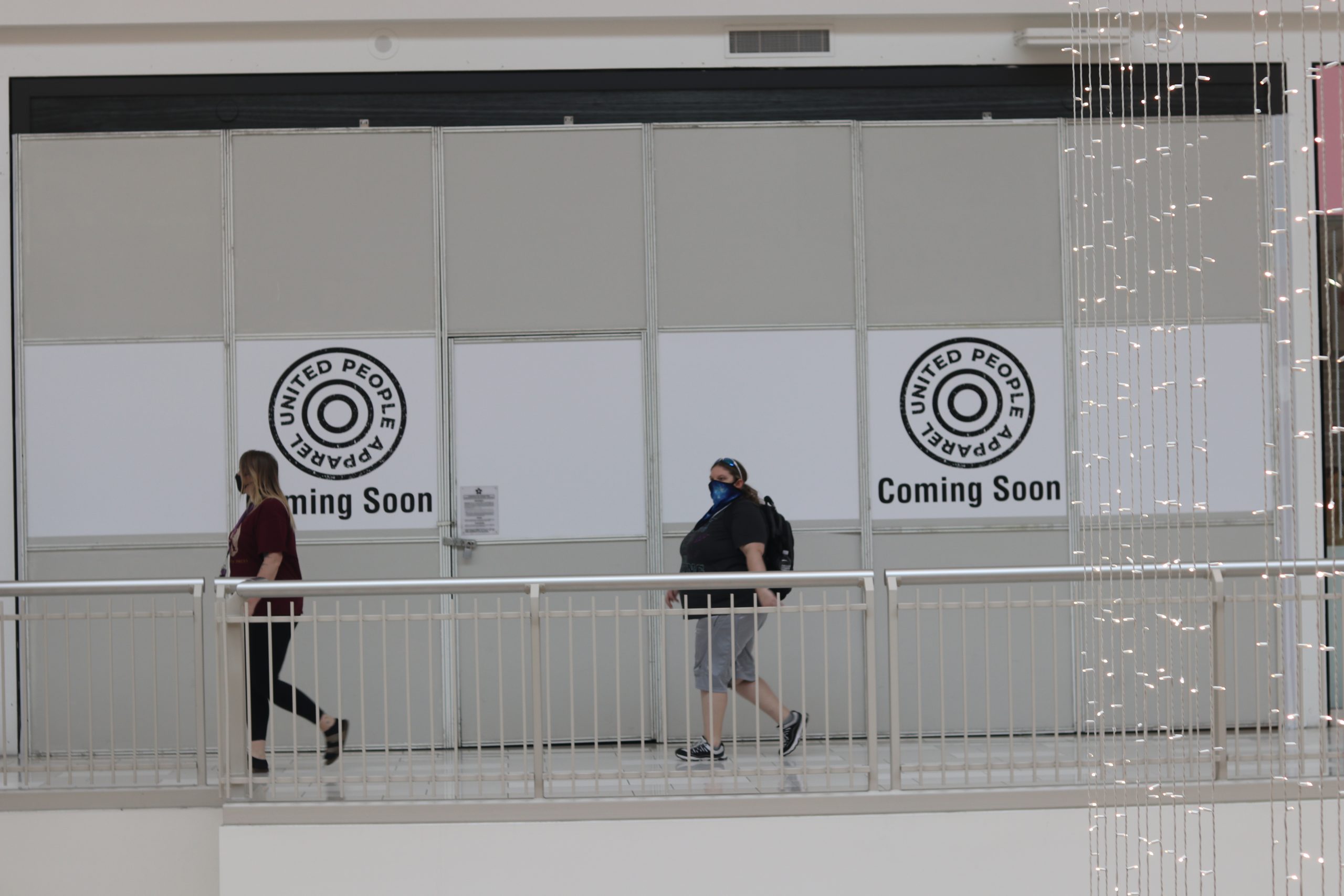 United People Apparel's merchandise is largely printed in Minnesota to ensure quality and inventory turnover. The brand also has partnerships with manufacturers in India, China, and Ghana.
For the Boateng's, United People Apparel is a fulltime venture. The couple has been working round the clock to ensure the store is ready for opening day. Tani Boateng, who was born in Jamaica, resigned from her work in an accounting firm to work in the store fulltime. She said they plan to comply with Covid-19 restrictions and offer online shopping options through United People Apparel's website.
Beyond unity, the Boatengs see their entrepreneurial venture as a way to give back to their communities through employment.
"Somebody gave me a chance, so I would like to give somebody else an opportunity too," Emmanuel Boateng said.
The couple's desire for unity is a message they plan to share with the entire country.
"With unity we can go far," Emmanuel said. "If you want to go fast, go alone, but if you want go far you go with someone."
Cynthia is a graduate of the University of Minnesota School of Journalism. She has interned at Mshale and Voice of America and previously worked at the Minnesota Daily. She recently returned from Seoul, South Korea where she was an English educator.





(1 votes, average: 5.00 out of 5)


Loading...