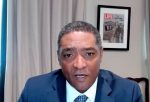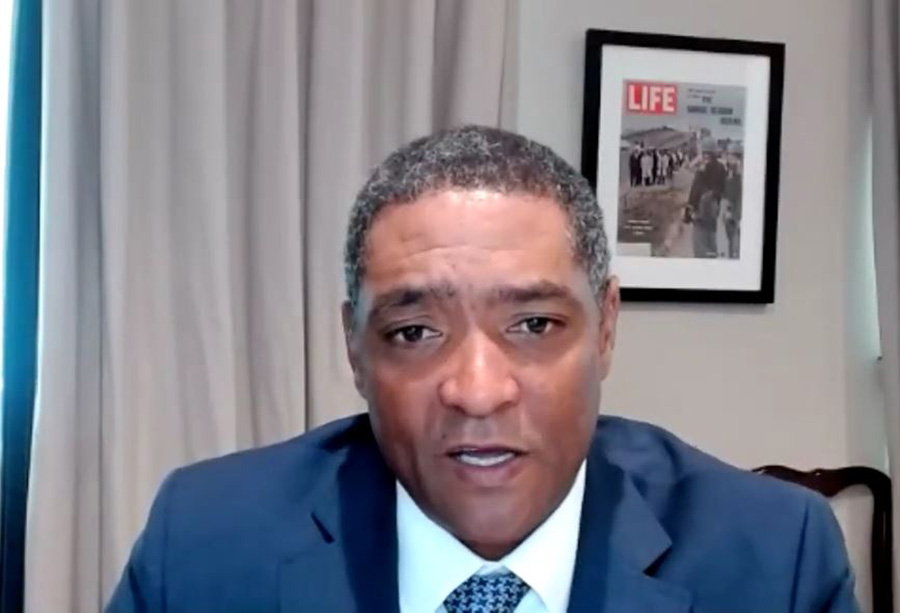 More than a year after the Covid-19 pandemic shut down the United States, minority small business owners appear more optimistic than their white counterparts that they will recover, according to a study published Tuesday.
The study was released at a virtual event that brought together partners from the public and private sectors to try and chart a way forward for small businesses as they recover from the economic downturn caused by the pandemic. The survey was carried out by Reimagine Main Street, a project of Public Private Strategies, which is focused on helping small businesses and their workers recover from the effects of Covid-19.
"The differences are most stark when we overlay race, ethnicity, gender and age," said Tammy Halevy, one of the leads of the survey.
Of the more than 1,300 respondents surveyed between April 28, and May 12, 2021, 80 percent of Black and Hispanic small business owners, and more than 70 percent of Asian-American and Pacific Islanders (AAPI), said they were optimistic about the future of their businesses, compared to 70 percent of white small business owners.
Although Covid-19 vaccines have created a general sense of optimism about the future of small businesses, survey results revealed that there were still challenges that were not experienced equally across communities of entrepreneurs, with minorities often at a disadvantage.
Cedric Richmond, a senior advisor to President Joe Biden and director of the White House's Office of Public Engagement, said that while the Biden administration had made a lot of progress in helping small businesses as they recover, there was still more work to be done. He stressed the importance of partnerships between the government and the private sector to support small businesses that struggled through the pandemic, and to ensure as many as possible of those that closed down reopened.
"We want to make sure that we have meaningful dialogue between the Biden-Harris administration, small business owners, and those in the private and public sector who are seeking to engage," Richmond said. "When you start talking about small business especially, people who burst their tails every day to keep people employed, and they employ more than anyone else in this country, it is important that they have a real seat at the table. Real input."
Part of the government's response has been to streamline and expedite the process of getting money to small businesses through the Paycheck Protection Program (PPP), which was passed by Congress in 2020 as part of the CARES Act to offer small businesses easy access to loans they could use to help mitigate Covid-19-related economic decline and keep people employed.
"PPP was a mess, especially for small businesses seeking to navigate it," Richmond said.
Large corporations initially took advantage of loopholes in the PPP law to get millions of dollars in loans that were intended for small businesses. That left a lot of small business owners, many of who weren't savvy enough to navigate the process, helpless. Many closed because they couldn't pay their employees to continue working during the pandemic.
"For the millions of Main Street small businesses, especially Black- and Brown-owned small businesses, we know that they had to struggle through the health aspect of the pandemic, but also the economic struggle," Richmond said.
He said since the Biden administration took over in January, it had distributed more than $250 billion in relief to small businesses. More than 95 percent of those PPP loans went to businesses with fewer than 20 employees, he said.
"If they succeed and flourish, we know that the country will do the same," Richmond said. "We know the struggles. More than 400 small businesses have closed since the beginning of the pandemic and we want to send that in the opposite way."
Indeed, it seems like access to PPP funds has helped many small businesses stay afloat. According to the Reimagine Main Street survey, more than 60 percent of AAPI, Black, Hispanic, and White small businesses owners who received PPP loans said the money played a significant role in keeping their businesses running. Richmond promised that the Biden administration would do everything to help small businesses, especially restaurants, recover fully.
"Coming from the great city of New Orleans, which is a great port city but we are also a big tourist city, restaurants and that whole industry are critical and we know how many people restaurants employ," said Richmond.
Richmond said the government had aside nearly $30 billion for restaurants.
"We expect to be oversubscribed, which is a good thing in terms of making sure that we used every dollar that we have, but unfortunately few businesses may not get it. But there is additional help out there," Richmond said.
He said there were other ways small businesses that don't get access to the loans could indirectly benefit. One is using the employee retention tax credit, which would allow them to cover up to $28,000 per employee in payroll costs, he said.
"We're going to do everything we can to help small businesses, especially those small restaurants to survive," Richmond said, adding that partnerships with the private sector would be key.
Franz Paasche, the senior vice president of corporate affairs and communications at PayPal, said his company had been involved from the early days of the pandemic in making sure small businesses, especially those from minority communities, survived.
"Paypal has been very focused on doing our part to advance racial equity, to work to close the racial wealth gap, and to make a contribution to empowering small businesses that have been inordinately affected by the pandemic," Paasche said. "During this past year, it has been particularly important for us to be supporting Black-owned small businesses, and small businesses owned and led by underrepresented minorities."
PayPal was one of the private sector financial institutions that partnered with the government to distribute PPP loans. The company disbursed over $2 billion of PPP money, with loans averaging $29,000, Paasche said.
Richmond agreed that it was important for the process to support small businesses recovering from the Covid-19 economic downturn to be equitable with specific targeting of the way contracts are awarded, he said.
"As important as capital is to business, access to contracts is even greater," Richmond said. "If we are very intentional about using small businesses in the community, then they can take that access to capital and that access to contracts to really invest back in small businesses, create more jobs and increase their sustainability. But that can't come all from government. We can't do it all. We need partners out there being intentional about what we're doing."
Edwin Okong'o is a Mshale Contributing Editor. Formerly he was the newspaper's editor.





(2 votes, average: 5.00 out of 5)


Loading...