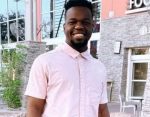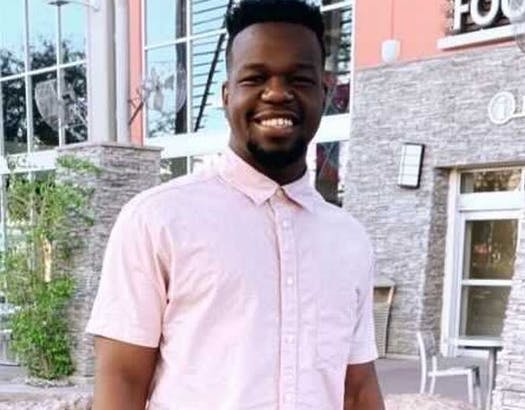 A prayer vigil will be held at Warren Butler Park in Savage on Thursday, July 1 for Keegan Oyugi after his body was found inside his crashed car off Highway 101 in Savage yesterday.
The vigil which is being organized by Minnesota Kenyans Association will take place from 6:00 p.m. to 8:00 p.m. Members of the public are invited to attend in remembrance of Oyugi.
Oyugi had been missing June 12 and Minnesota Kenyans Association and Minnesota United, a volunteer search and rescue group had been searching for him in the area where his cellphone was last pinged the afternoon of June 12.
Prayer Vigil Address: 12758 Ottawa Ave., Savage, MN 55378
Cash App for Oyugi
Oyugi's body is currently with the Hennepin County Medical Examiner's Office for official identification and cause of death determination.
A Cash App account has been setup by Minnesota Kenyans Association to help the family with funeral expenses.
Huldah Momanyi, co-chair of Minnesota Kenyans Association, in a message to the community announcing the vigil also asked for financial support for the family.
"Thank you to all that have and continue to pray for this family. Please note, your financial support is needed now more than ever as the family is beginning to plan for the next steps in the process," Momanyi said.
Keegan Oyugi Cash App: $findkeegan
Keegan Oyugi Venmo: @ripkeegano
Keegan Oyugi Zelle: Richard Onkunya 3166512314
Bank Transfer/Wire: Bank of America – Account name = Richard Onkunya Routing # 101100045. Account # 005091269114.
Keegan Oyugi GoFundMe: https://gofund.me/383c1c2b
Traditional paper checks: Written out to Richard Onkunya (Keegan's father). Checks will be accepted at the July 1 prayer vigil.

Born and raised in Kenya's coastal city of Mombasa, Tom is the Founder, Editor-in-Chief and Publisher of Mshale which has been reporting on the news and culture of African immigrants in the United States since 1995. He has a BA in Business from Metro State University and a Public Leadership Credential from Harvard's Kennedy School of Government. He was the original host of Talking Drum, the signature current affairs show on the African Broadcasting Network (ABN-America), which was available nationwide in the United States via the Dish Network satellite service. On the show, he interviewed Nobel laureates such as 2004 Nobel Peace prize winner, Professor Wangari Maathai, the first woman from Africa to win the peace prize and heads of states. Tom has served and chaired various boards including Global Minnesota (formerly Minnesota International Center), the sixth largest World Affairs Council in the United States. He has previously served as the first Black President of the Board of Directors at Books for Africa. He also serves on the boards of New Vision Foundation and the Minnesota Multicultural Media Consortium. He has previously served two terms on the board of the United Nations Association. An avid runner, he retired from running full marathons after turning 50 and now only focuses on training for half marathons.





(2 votes, average: 4.50 out of 5)


Loading...