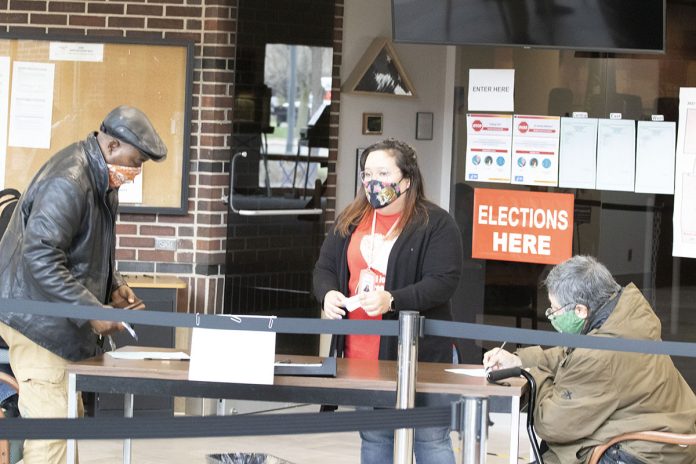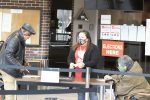 The upcoming special election to fill the East District seat on the Brooklyn Park City Council has drawn four candidates. The deadline to file for a place on the ballot for the special Feb. 8 election closed today at 5:00 p.m.
Candidates that filed for a spot on the ballot are Xp Lee, LaDawn Severin, Abraham Bah and Benjamin Osemenam.
City Clerk Devin Montero said eight candidate packets had been picked up but only four actually filed. In addition to paying the $25 filing fee with their Affidavit of Candidacy, candidates have to obtain 25 signatures from registered voters in the district they want to represent. Those signatures can only be obtained during the filing period, which for this special election was a two week window.
Voters will choose one of these four candidates to fill the council seat of Lisa Jacobson, who was elected Mayor in August. The winner of the special election will serve the rest of Jacobson's term, which ends on Dec. 31, 2024.
The city council amended the city charter to waive the requirement of a primary election if more than two candidates file. Because 2022 is a redistricting year, state law dictates when localities can hold elections and a primary would have left East District voters with no representation on the council. The charter amendment only applies for the East District special election and will not carry over to future elections.
Candidates who wish to drop out of the race have to do so within the next two days on December 16 at 5:00 p.m.
Important dates
Absentee voting will begin on Dec. 27 and close at 5 p.m. on Feb.7.
Voting in-person BEFORE the election starts Dec. 27 through Feb. 7: Voters can vote in-person at city hall Monday through Friday between 8 a.m. and 4:30 p.m.
Saturday voting in-person: If you want to vote in person before the special election but can only do it on a Saturday, you can do so on Feb. 5 between 10:00 a.m. and 3:00 p.m. at city hall.
Jan. 18, 2022: This is the last day for you to pre-register to vote if you are not already a registered voter in the East District.
More questions? Visit the city website at https://www.brooklynpark.org/elections.
Meet the candidates: https://mshale.com/elections-home/

Born and raised in Kenya's coastal city of Mombasa, Tom is the Founder, Editor-in-Chief and Publisher of Mshale which has been reporting on the news and culture of African immigrants in the United States since 1995. He has a BA in Business from Metro State University and a Public Leadership Credential from Harvard's Kennedy School of Government. He was the original host of Talking Drum, the signature current affairs show on the African Broadcasting Network (ABN-America), which was available nationwide in the United States via the Dish Network satellite service. On the show, he interviewed Nobel laureates such as 2004 Nobel Peace prize winner, Professor Wangari Maathai, the first woman from Africa to win the peace prize and heads of states. Tom has served and chaired various boards including Global Minnesota (formerly Minnesota International Center), the sixth largest World Affairs Council in the United States. He has previously served as the first Black President of the Board of Directors at Books for Africa. He also serves on the boards of New Vision Foundation and the Minnesota Multicultural Media Consortium. He has previously served two terms on the board of the United Nations Association. An avid runner, he retired from running full marathons after turning 50 and now only focuses on training for half marathons.





(No Ratings Yet)


Loading...