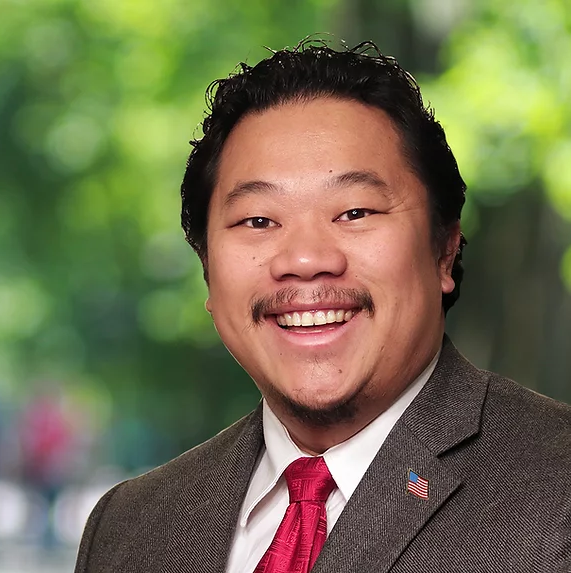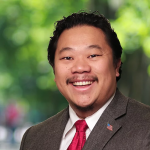 Xp Lee, a Minnesota Department of Health employee that leads COVID-19 community initiatives, has won a special election to become the next East District representative in the Brooklyn Park City Council.
With all 10 precincts reporting Tuesday night, Xp Lee finished with 45.5 percent of the vote. LaDawn Severin came in second with 34 percent of the vote. Benjamin Osemenam and Abraham Baha received roughly 10 percent each.
His election ushers in a new era in Brooklyn Park politics as for the first time, the city which is 56 percent people of color, will have its city council with a majority of people of color seated.
The election in the East District was triggered to replace Lisa Jacobson who was elected mayor on August 10, 2021. Lee will serve out the remainder of Jacobson's term which ends on December 31, 2024.
The city's three districts are each represented by two councilmembers who serve staggered terms. The East District has had only one representative since Jacobson's election as mayor. The other East District councilmember, Terry Parks, is up for reelection in the regular cycle in November's election.
The East District is the city's wealthiest and more conservative part of overwhelmingly progressive Brooklyn Park. All homes that face the Mississippi River in the city are in the district. Homes in the district are almost twice the city's median value of $224,000.
WATCH: East District Candidate Forum.
City races are nonpartisan, but Lee campaigned as the DFL endorsed candidate while Bah garnered a critical endorsement from the city's former mayor Jeff Lunde, a Republican, who is now a county commissioner representing the area. When Lunde got elected county commissioner he endorsed fellow Republican Lisa Jacobson to succeed him. Jacobson went on to beat Hollies Winston by two votes. Bah also publicly endorsed Jacobson in her mayoral race last year but the mayor did not return the favor.
Lee's election brings the number of Hmong Brooklyn Park councilmembers to two, at least through November when Susan Pha who represents the West District has announced she will instead run for the Minnesota Senate.
Special elections typically feature low turnouts and this race was no exception.
1,763 people cast ballots in the election, a turnout of about 11 percent. In the 2020 general election that had a nationwide record turnout when East District voters last voted for a councilmember, 13,119 voted. That election pitted Lisa Jacobson against Benjamin Osemenam. Jacobson won by receiving 7,674 votes to Osemenam's 5,096.
Mshale Photojournalist Jasmine Webber contributed to this report.

Born and raised in Kenya's coastal city of Mombasa, Tom is the Founder, Editor-in-Chief and Publisher of Mshale which has been reporting on the news and culture of African immigrants in the United States since 1995. He has a BA in Business from Metro State University and a Public Leadership Credential from Harvard's Kennedy School of Government. He was the original host of Talking Drum, the signature current affairs show on the African Broadcasting Network (ABN-America), which was available nationwide in the United States via the Dish Network satellite service. On the show, he interviewed Nobel laureates such as 2004 Nobel Peace prize winner, Professor Wangari Maathai, the first woman from Africa to win the peace prize and heads of states. Tom has served and chaired various boards including Global Minnesota (formerly Minnesota International Center), the sixth largest World Affairs Council in the United States. He has previously served as the first Black President of the Board of Directors at Books for Africa. He also serves on the boards of New Vision Foundation and the Minnesota Multicultural Media Consortium. He has previously served two terms on the board of the United Nations Association. An avid runner, he retired from running full marathons after turning 50 and now only focuses on training for half marathons.





(1 votes, average: 5.00 out of 5)


Loading...