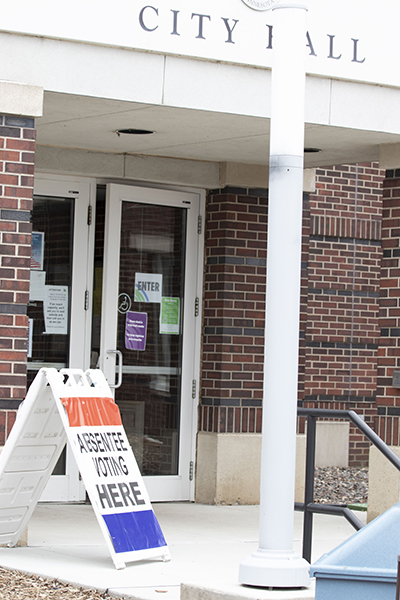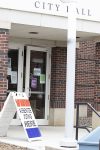 Brooklyn Park City Council East District February 8 special election could usher in a historic people of color majority on the seven-person council once the votes are counted.
Most voters have yet to cast their ballots even though absentee voting has been going on since Dec. 27.  255 votes have been cast as of the morning of Jan. 31.
Voters can vote at City Hall in-person all of this week until Friday between 8:00 a.m. and 4:30 p.m. and this Saturday (Feb. 5) from 10:00 am to 3:00 p.m. The last day to vote absentee before the election is Feb. 7 at City Hall from 8:00 a.m. to 4:30 p.m.
The Feb. 8 special election will fill the seat left vacant by Lisa Jacobson who was elected mayor on August 10, 2021.
There are four candidates in the race; Abraham Bah, Benjamin Osemenam, Xp Lee and LaDawn Severin. The four have met in two candidate forums. One by the League of Women Voters and the latest by Mshale.
You can view the League's forum at this link and Mshale's forum at this link.
The state's sixth largest city is divided into three districts each represented by two council members. The mayor is elected city wide to comprise a seven-person council. The mayor has one vote on the council like the rest of the council members.
Currently there are two Black men and one Asian woman on the council. A win by either Bah, Osemenam or Lee will for the first time see the Brooklyn Park City Council have a majority people of color. The city is 56 percent people of color.
A number of notable Brooklyn Park and metro area residents have already made their endorsements in the Feb. 8 race. Endorsements can help signal to voters what a candidate's positions on the issues are, or underscore the type of support the candidate has.
Below, we've put together a list of the endorsements we are aware of in the race, compiled from a combination of press releases, social media posts and candidate websites. Information will be updated as needed.
Abraham Bah
Public figures: Commissioner Jeffrey Lunde – Hennepin County Commissioner and former Mayor of Brooklyn Park; Pastor Samuel Vansiea – Senior Pastor at Joy World Universal Church; Imam Mohammed Dukuly – Imam at Masjid Al-Ansar Islamic Community Center; Bishop Harding Smith – Spiritual Church of God; Rev. Francis Tabla – Pastor at Ebenezer Community Church; Hassanen Mohamed, Former chair of the Brooklyn Park Human Rights Commission and a former Planning Commissioner.
Organizations: None.
Benjamin Osemenam
None. Candidate Osemenam said he is only seeking the endorsement of voters and Brooklyn Park residents and "not special interest endorsements."
Xp Lee
Public figures:  Rep. Kaohly Her – Minnesota House of Representatives; Rep. Samantha Vang – Minnesota House of Representatives; Rep. Fue Lee– Minnesota House of Representatives; Councilmember Susan Pha – Brooklyn Park City Council; Councilmember Terry Parks – Brooklyn Park City Council.
Organizations: Minnesota DFL Party; DFL Veterans Caucus.
LaDawn Severin
None. Candidate Severin said she has not reached out to any individuals or organizations for endorsements at this point.
Voting requirements and info: Visit the City of Brooklyn Park website.

Born and raised in Kenya's coastal city of Mombasa, Tom is the Founder, Editor-in-Chief and Publisher of Mshale which has been reporting on the news and culture of African immigrants in the United States since 1995. He has a BA in Business from Metro State University and a Public Leadership Credential from Harvard's Kennedy School of Government. He was the original host of Talking Drum, the signature current affairs show on the African Broadcasting Network (ABN-America), which was available nationwide in the United States via the Dish Network satellite service. On the show, he interviewed Nobel laureates such as 2004 Nobel Peace prize winner, Professor Wangari Maathai, the first woman from Africa to win the peace prize and heads of states. Tom has served and chaired various boards including Global Minnesota (formerly Minnesota International Center), the sixth largest World Affairs Council in the United States. He has previously served as the first Black President of the Board of Directors at Books for Africa. He also serves on the boards of New Vision Foundation and the Minnesota Multicultural Media Consortium. He has previously served two terms on the board of the United Nations Association. An avid runner, he retired from running full marathons after turning 50 and now only focuses on training for half marathons.





(1 votes, average: 5.00 out of 5)


Loading...