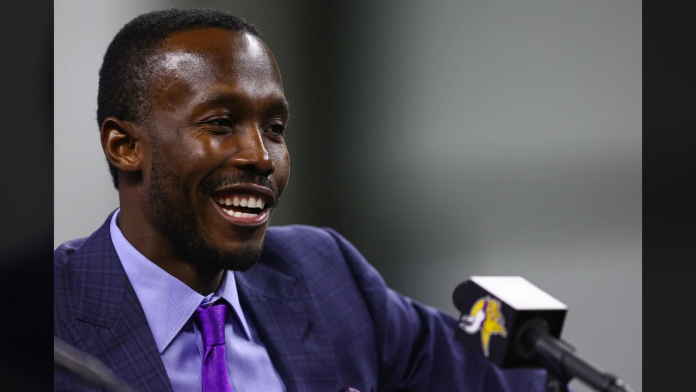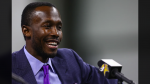 The Minnesota Vikings on Thursday introduced their new general manager Kwesi Adofo-Mensah after conducting eight initial interviews for the position.
Isaac Owens, the president of the Ghanaian Association of Minnesota said the Ashanti people of Ghana name a male child born on Sunday Kwesi.
"If you have Mensah as your last name, it means you were the third-born in your family," Owens said.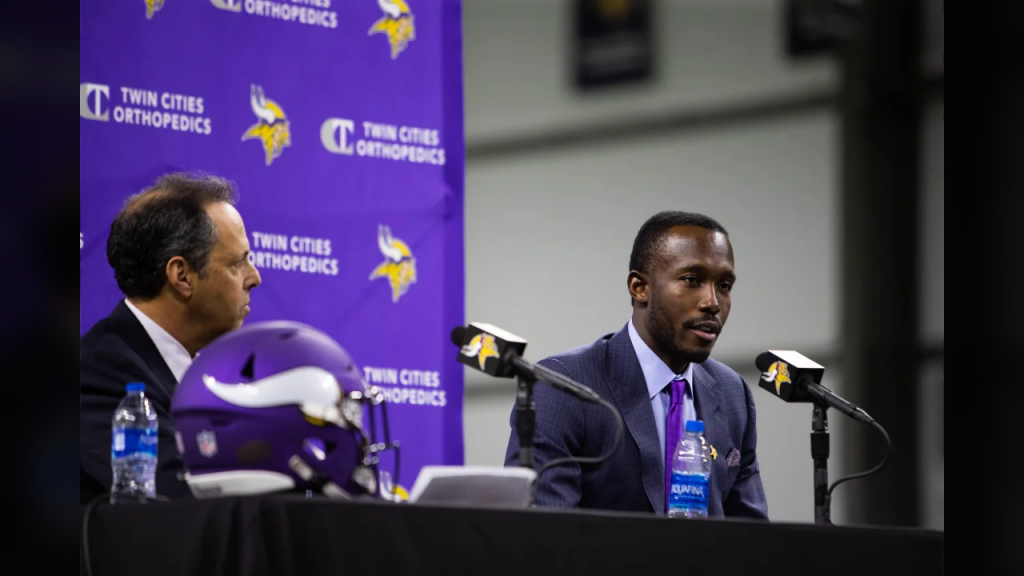 Adofo-Mensah was one of two finalists for the Vikings job and he was the Vice President of Football Operations with the Cleveland Browns for the last two seasons and seven seasons with the San Francisco 49ers prior. His contract with the Vikings is for a four-year deal worth a reported $12 million.
His hiring brings to five the number of Black general managers in the 32 team league.
The new GM met with reporters at the Vikings practice facility in Eagan. Vikings owner and president Mark Wilf introduced him during the event on Thursday.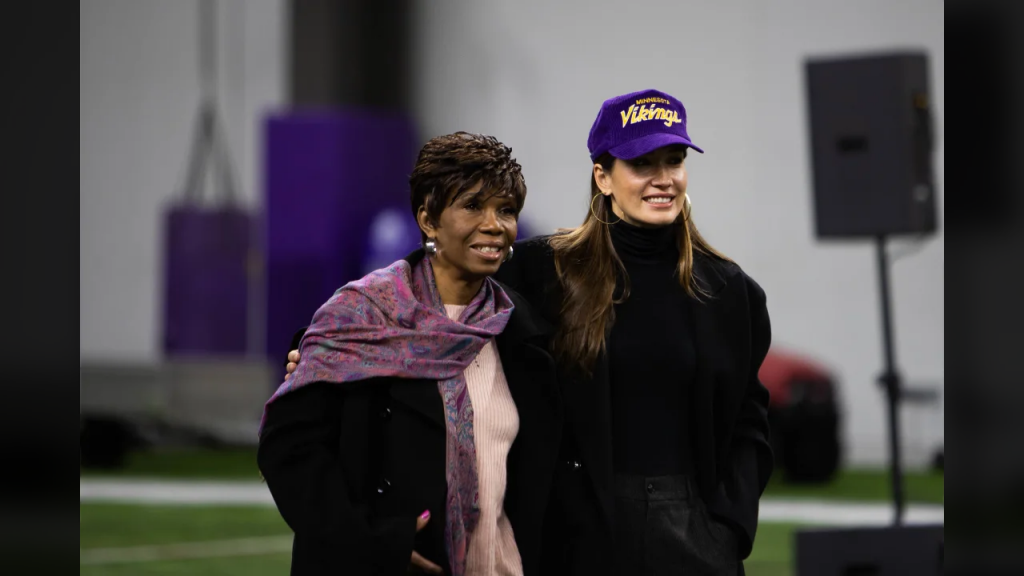 "Kwesi has a strong leadership presence, a unique background and a variety of strong football experiences, which we believe are significant strengths as he assumes this role," Wilf said. "He immediately stood out to us in his interviews because of his long-term success and his comprehensive information gathering and his intentional decision-making processes. He is a tremendous leader."
The Vikings organization is also in search of a head coach and the owners had indicated they will first hire a general manager so that he can participate in the search for one.
"From the moment I jumped on the interview it was just an immediate fit," Adofo-Mensah said. "It just felt right. I really do believe that I was meant to be your general manager."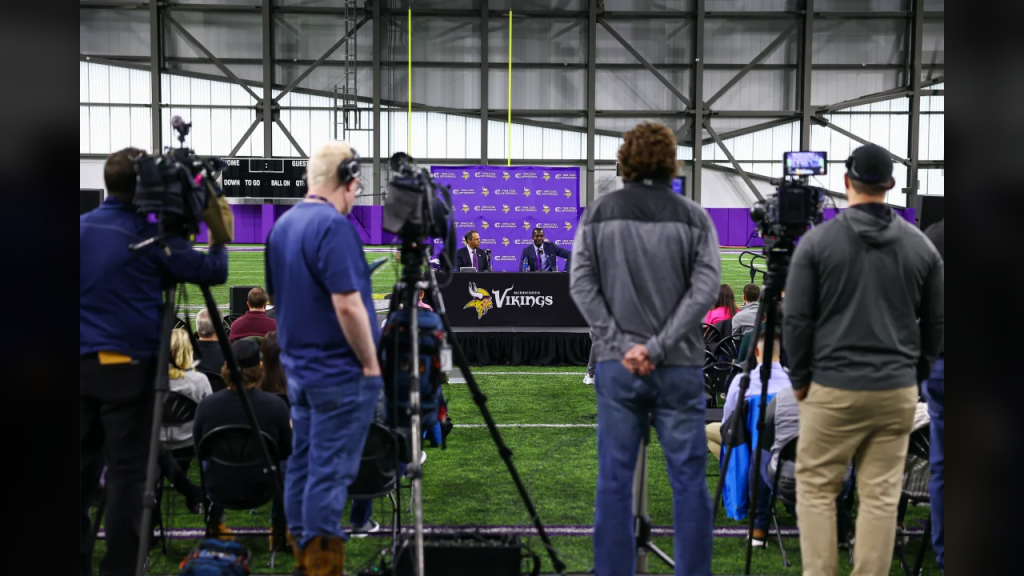 Also present at the event was his mother whom she called his "superhero" and his fiancée who he said went on Etsy and bought a vintage Vikings hat after the interview.
Adofo-Mensah, 40, received his undergraduate degree in economics from Princeton and a master's degree from Stanford. Before moving to the NFL, he worked at Wall Street for a combined eight years as an associate portfolio manager at Taylor Woods Capital and at Credit Suisse as a commodities' trader.
"I know my background is unique but when you think about this job, it is about making decisions, building a consensus in the building, combining different sources of information into one answer and having everybody behind it," Adofo-Mensah said. "Along those lines, I don't think there's many people more qualified than I am."

Born and raised in Kenya's coastal city of Mombasa, Tom is the Founder, Editor-in-Chief and Publisher of Mshale which has been reporting on the news and culture of African immigrants in the United States since 1995. He has a BA in Business from Metro State University and a Public Leadership Credential from Harvard's Kennedy School of Government. He was the original host of Talking Drum, the signature current affairs show on the African Broadcasting Network (ABN-America), which was available nationwide in the United States via the Dish Network satellite service. On the show, he interviewed Nobel laureates such as 2004 Nobel Peace prize winner, Professor Wangari Maathai, the first woman from Africa to win the peace prize and heads of states. Tom has served and chaired various boards including Global Minnesota (formerly Minnesota International Center), the sixth largest World Affairs Council in the United States. He has previously served as the first Black President of the Board of Directors at Books for Africa. He also serves on the boards of New Vision Foundation and the Minnesota Multicultural Media Consortium. He has previously served two terms on the board of the United Nations Association. An avid runner, he retired from running full marathons after turning 50 and now only focuses on training for half marathons.





(1 votes, average: 5.00 out of 5)


Loading...