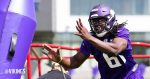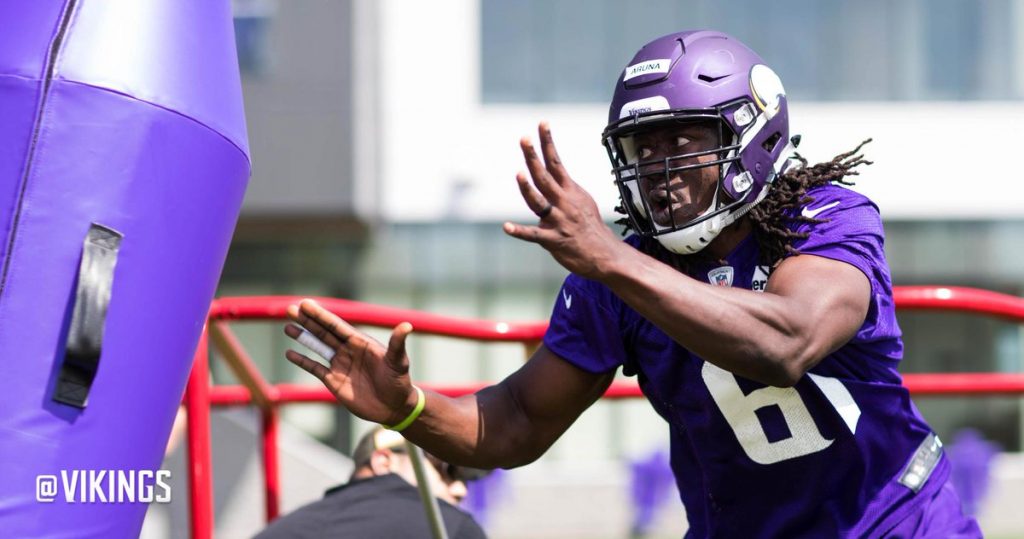 The Vikings had the final pick of the sixth round of the 2018 NFL Draft on and used the 218th overall selection on Ade Aruna.
Aruna played four seasons at Tulane, appearing in 44 career games (with 34 starts). He recorded 107 total tackles (70 solo) with 19 tackles for loss, 12 sacks, three forced fumbles and three fumble recoveries during his time with the Green Wave.
Aruna was listed at 6-foot-5 and 262 pounds at the 2018 NFL Scouting Combine.
Here are five things to know about the newest Minnesota Viking:
1. A long way from home
The 24-year-old Aruna was born in Nigeria and moved to the United States by himself when he was 16 to play basketball. Minnesota is more than 6,000 miles from Aruna's home country.
2. T-Wolves ties 
The Vikings new defensive end played high school basketball against Timberwolves guard Andrew Wiggins, who Aruna said scored just 11 points in the matchup.
Aruna was asked about his matchup with Wiggins in a recent conference call:
"I was on him specifically. For me, I played old school," Aruna said. "I don't know if you watch the '70s and '80s basketball, but that's how I play my own basketball. I stick to playing physical, man on man.
"I gave him one of the lowest scoring games of his high school career that night," Aruna added.
3. A Mentor in Millard
Aruna said he trained with Vikings Legend Keith Millard this offseason in California. Millard had 53 sacks in six seasons with the Vikings from 1985-1990, including 18 sacks in 1989, and announced Minnesota's selection of Brian O'Neill in the second round on Friday night.
4. Eye-Popping Numbers
Aruna showed off his athleticism at the combine alongside some of the best prospects in the country. He had the top vertical jump (38.5 inches) and best broad jump (10 feet, 8 inches) among defensive linemen, and also recorded the second-best 40-yard dash with a time of 4.60 seconds.
5. Riding the Wave
Aruna on Saturday became the fifth former Tulane player to be drafted by the Vikings, and the first since 2004.
Former Vikings running back Tommy Mason was the first overall pick by the Vikings in the 1961 NFL Draft, which led to a six-year career in Purple for the former Green Wave standout. Mason rushed for 3,252 yards and 28 touchdowns in his time with the Vikings and was the team's first All-Pro selection in 1963.





(No Ratings Yet)


Loading...